Study in Canada with AECC

Worried about your Canada Education
 Journey
? AECC has an entire team of
Canada Education Consultants in Chandigarh
to assist you. We will assist your education journey from Chandigarh to Canada and maximise your chances of getting admitted to your ideal institution. 


Punjabi Canadians number approximately 950,000
and account for
roughly 2.6%
of Canada's population, as per the
2023 Canadian census.
One can seek the assistance of
AECC Canada Education Consultants in Chandigarh
as they have the necessary knowledge and expertise to spot problems. Our Canada Education Consultants will ease your process when it comes to achieving your academic goals. 


We can navigate & assist you in finding the suitable fit in terms of course, destination, and institution, which is the ideal match for your interests, personality, needs and admissions profile, how to prepare for interview applications, and advice on how best to work with achieving the best derivative. 


Since our founding in 2008, AECC has been committed to facilitating international students for their overseas academic journey. 

Our assistance stretches from: 
Assistance with your Visa Requirements

Assistance with your SOP 

Up-to-date with the New legal requirements 

Keeping you posted about the status of the application.
If you are a student planning to pursue higher education in Canada, AECC is partnered with 700+ of Canada's top universities to assist you in every step of the international education process. We will guide you on every step of your studying abroad. Book an Appointment now!
Help me to
study in Canada!
4.8
(based on the 4000+ reviews)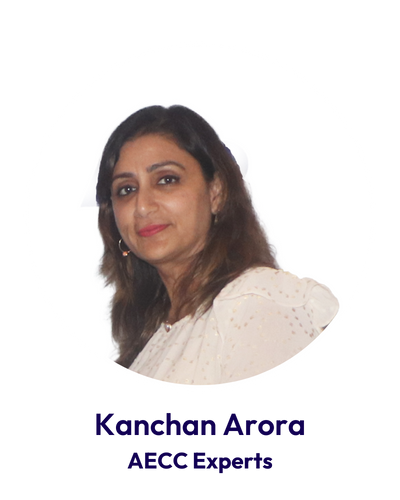 Planning to study in Canada
We are delighted to discover the ideal course and university in Canada. To avail of a FREE consultation, contact us right away!
Find out where you can study in Canada
We represent some of Canada's best universities. You can choose from a range of locations and speciality areas.

Our partner institutions in Canada

(Please note that some institutions may not be represented in your region or may offer select programs only. Please connect with our regional counsellors for more information.)
University of Toronto International Programs, New College
Acadia University
Brock University
Cape Breton University
Capilano University
Crandall University
Fairleigh Dickinson University Canada
Lakehead University
Kwantlen Polytechnic University
Mount Allison University
Mount Saint Vincent University
Nipissing University
Ontario Tech University
Royal Roads University
St. Thomas University
Thompson Rivers University
Trent University
Trinity Western University
University Canada West - GUS
University of Guelph
University of Northern British Columbia
University of Lethbridge
University of Prince Edward Island - EduCo
University of Regina
University of Saskatchewan
University of the Fraser Valley
University of Windsor
Vancouver Island University
Western University
York University | School of Continuing Studies
Yorkville University
Colleges
We represent some of the Canada's best colleges. You can choose from a range of locations and specialty areas
Academy of Learning Career College, Scarborough - HCN
Acsenda School of Management - EduCo
Algonquin College
Arbutus College - EduCo
Ascent College of Technology
Aviron Technical Institute - HCN
Bow Valley College
Cambria College
Cambrian College
Canadian College
Canadian College for Higher Studies
Canadian College of English Language
Canadian College of Technology and Business - GUS
Canadore College of Applied Arts and Technology
Cegep de la Gaspesie et des Iles - HCN
Cegep Marie-Victorin - HCN
Centennial College
Coast Mountain College
College National of Science & Technology
College of New Caledonia
College of the Rockies
College St-Michel
Columbia College
Conestoga College of Applied Arts And Technology
Confederation College of Applied Arts and Technology
Douglas College
Durham College
Fanshawe College of Applied Arts and Technology
Fleming College
Fleming College Toronto - Trebas - GUS
Fraser International College - Navitas
Georgian College
Great Lakes College of Toronto
Great Plains College
Herzing College
Humber Institute of Technology & Advanced Learning
International College of Manitoba at University of Manitoba - Navitas
King's University College at Western University
Lakeland College
Lambton College
Langara College
LaSalle College - LCI
Lethbridge College
Loyalist College
Matrix CollegE - HCN
Wilfrid Laurier International College - Navitas
Niagara College
Niagara Toronto School of Management - GUS
NorQuest College
Northern College
North Island College
Northern Lights College
Okanagan College
Parkland College
Red Deer Polytechnic
Red River College
Ryerson University International College - Navitas
Saskatchewan Polytechnic
Sault College
Selkirk College
Seneca College
Southern Alberta Institute of Technology
Sprott Shaw College
St Lawrence College
Stenberg College
St. Clair College
Toronto Film School
Toronto School of Management - GUS
Trebas Institute Quebec - GUS
Universal College (College Universel)
Vancouver Community College
Vancouver Film School
Vancouver Premier College
Braemar College
Birmingham International Collegiate of Canada
Comox Valley School District