IELTS Coaching Centre in Coimbatore
- An AECC Exclusive
Test More, Learn Better, Score High
Haritha Centre, No:965, 1st Floor,
Avinashi Road,
Near Zone Hotel,
Lakshmi Mills Junction, Pappanaickenpalayam,
Coimbatore - 641037
Why register for IELTS tests?

IELTS is an English proficiency test that is accepted by universities in all countries. This standardised test checks the student's ability in English, and it is one of the primary requirements for admission to top universities abroad. As such, it is essential that the students get adequate training to get a good score on the test. If you are planning to study abroad from Coimbatore, we have some good news for you. AECC has one of the best IELTS coaching institutions in Coimbatore, which offers coaching at a nominal rate, which is far lesser than what most others charge.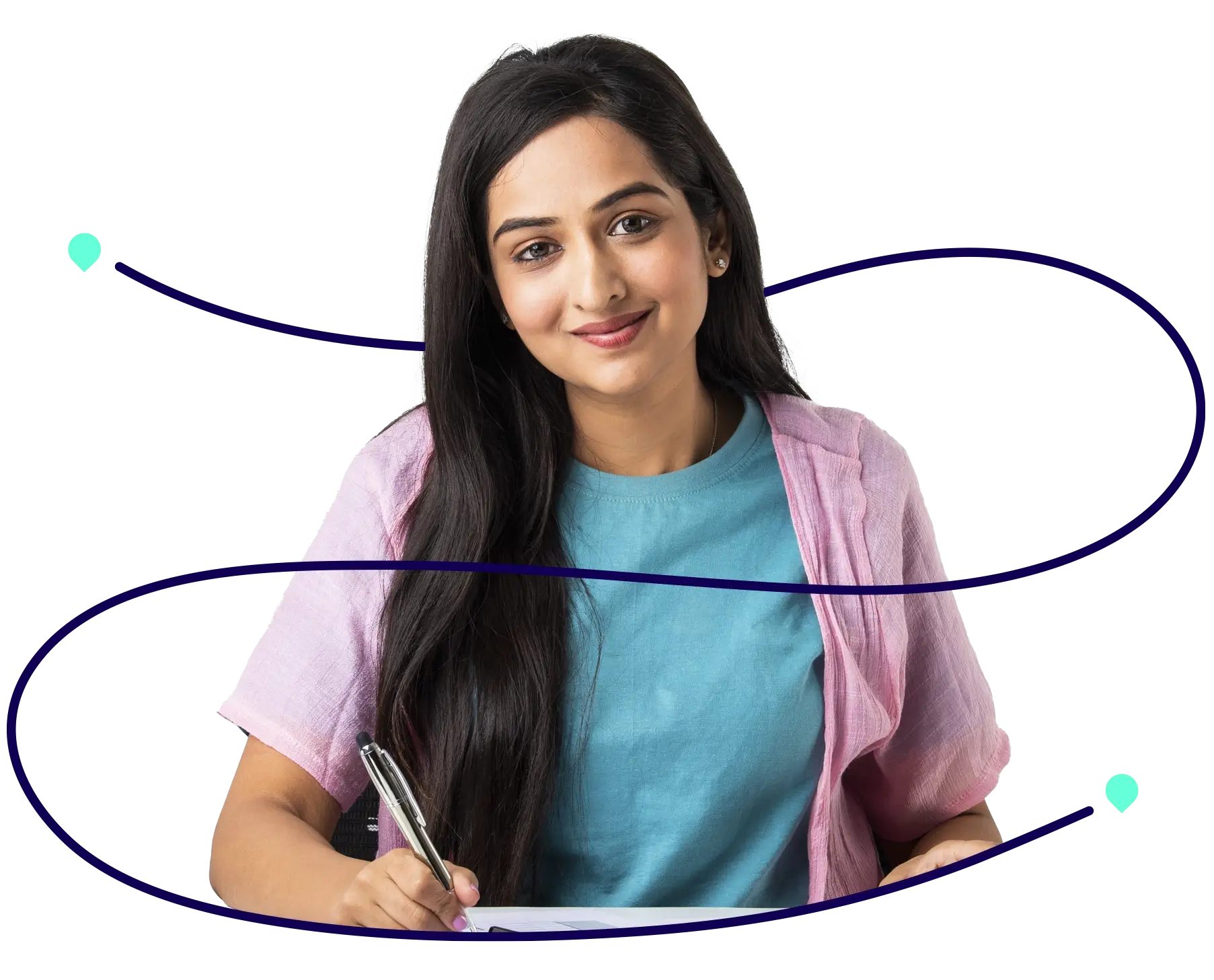 Thereby, you give your best shot during the exam and can help shoot up your band scores.
AECC expert counsellors will help guide you in the right direction as per your test performance to increase the band scores at top study destinations.
Our mock test covers some of the best listening and reading sections. They will assist you in comprehending the IELTS test format and structure to their core.
The test has ample writing and speaking questions that will help you prepare for IELTS in the best way possible. It will provide you with a detailed overview of what it's like to sit for an IELTS exam and how your preparation plans should look.
"AECC expert teachers helped me achieve this score in IELTS. I had access to the best test preparation material and mock tests that helped me analyse my strengths and weaknesses for IELTS. The teachers at AECC are IELTS and other LPT test experts. They make you understand the test format and structure, ensuring your preparation is just right."
"When I came to AECC, I had no idea about IELTS. But with their help, I was able to get a strong foothold on the IELTS test. Their test preparation classes are the best in India. They offer test-specific training with just the right training material and mock tests. I was able to achieve this high score in IELTS only because of AECC." Thanks for the support.
We at AECC guide our students with accurate study abroad information, backed by our strong industry expertise and our team of knowledgeable counselors. We provide constant support every step of the way in our student's journey, to make it as seamless and memorable as possible.
Our award-winning team of registered migration agents and PIER-certified education consultants have helped over 60,000 students from over 40 nationalities successfully study with top universities and education providers worldwide.
IELTS coaching at low costs, end-to-end support to apply to the top universities etc., are the significant features of IELTS coaching in Coimbatore.
Yes, one month is enough for IELTS preparation, provided you have a good study plan and prepare for the test with coaching from experts like AECC.
The total cost of IELTS comes to around INR 16,250, but it is subject to change based on the type of test you take. Also, you will have to pay extra charges if you reschedule your test.
 The Official Cambridge Guide to IELTS, Barron's IELTS Superpack, Simone Braverman's Target Band 7 etc., are a few of the best IELTS books you can use to prepare for the test.