PTE Coaching Centre in Anand - An AECC Exclusive
Test More, Learn Better, Score High
Cube - 0675, Opp Bakeland Bakery,
Near Sardar Statue, V.V.Nagar,
Anand - 388120.
Why register for PTE tests?

PTE coaching is a great way to increase your test score to study abroad!

The PTE Academic exam is a computer-based English language examination that is recognised by educational institutions globally. PTE stands for Pearson Test of English, and PTE - Academic is the English test taken by students and aspirants who want to study or immigrate to a major English-speaking country. Candidates eligible for the PTE exam must take the test to demonstrate their English language proficiency. It assesses candidates' abilities in Reading, Writing, Listening and Speaking. 
The exam is structured so that each question typically assesses two abilities simultaneously, such as reading and speaking or listening and reading. Opting for coaching will offer classroom instruction led by experienced instructors who provide guidance and feedback to help students improve their speaking, writing, reading, and listening skills.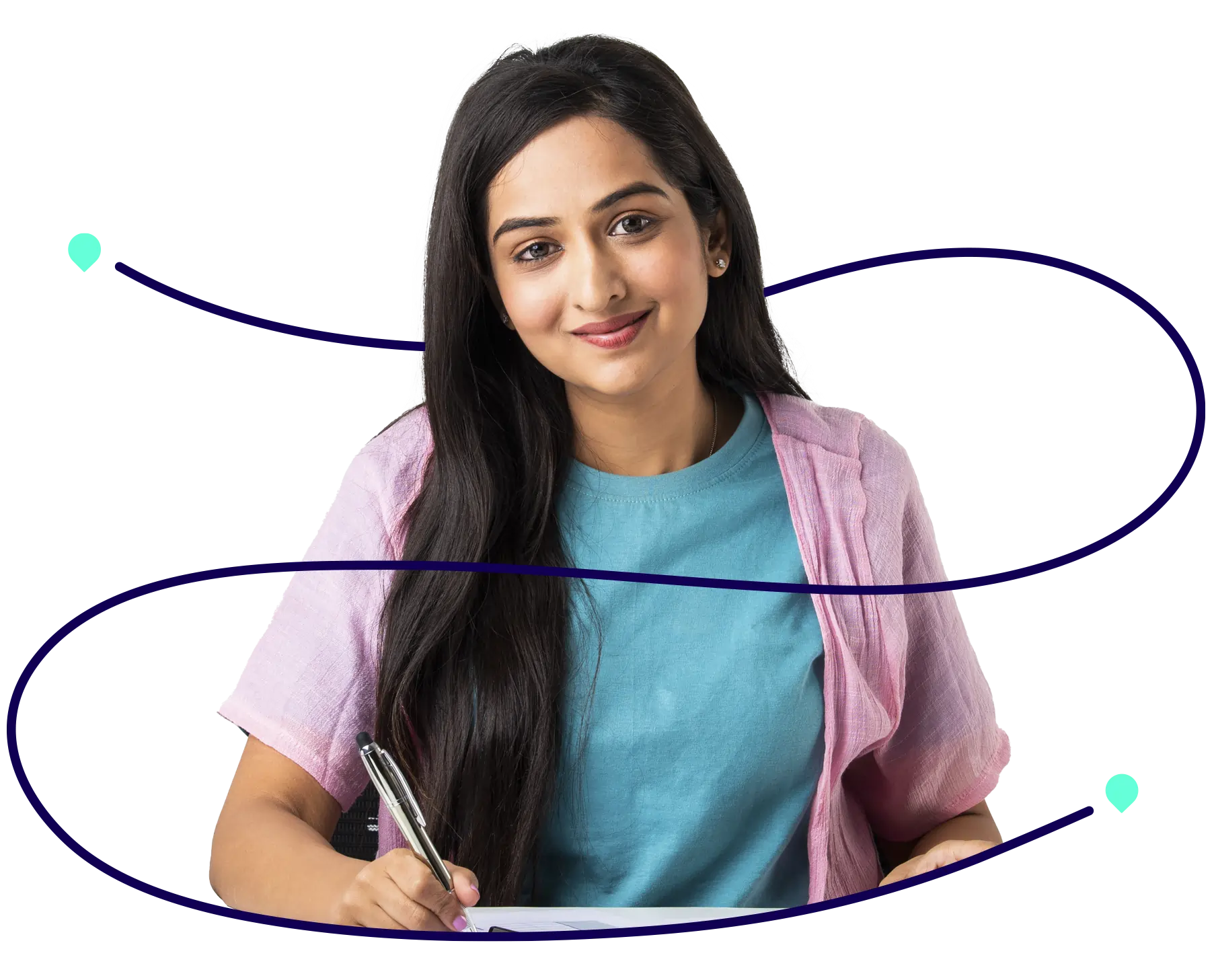 Thereby, you give your best shot during the exam and can help shoot up your band scores.
Take PTE Coaching with AECC Now!

The
PTE coaching centre in Anand
offers training and guidance to individuals who are preparing to take the PTE exam. Our coaching centre provides tips and strategies for taking the PTE exam, including time management techniques, effective test-taking strategies, and methods for improving language skills. We also provide study materials, such as textbooks, workbooks, and online resources, that help students improve their English language skills.


Taking PTE coaching classes in Anand with AECC can offer several benefits, including:
Giving students an in-depth understanding of the PTE exam, including its format, structure, and scoring system. This helps students feel more comfortable and confident when taking the exam.

The most significant benefit of taking a PTE coaching class is the potential for improved exam scores. With personalised instruction, practice tests, and targeted feedback, students can improve their language skills and achieve higher scores on the PTE exam.

Offers individualised instruction, which allows students to work on their specific strengths and weaknesses. This can help students improve their language skills more quickly and effectively.

Provides students with access to practice tests that simulate the actual PTE exam. These tests help students become more familiar with the exam and identify areas where they need to improve.

Typically led by experienced instructors who have a deep understanding of the English language and the PTE exam, they can provide personalised feedback and guidance to help students improve their language skills.

Teaches student time management techniques to help them manage their time effectively during the exam. This can be particularly helpful for students who struggle with time constraints.
Who would want to pass out on such incredible benefits? Attend the AECC PTE Coaching centre in  Anand now to learn more about our PTE certification course and its primary advantages!
PTE Training
AECC mentors have experience of over 10+ years through which they will assist & bring you one step closer to getting your highest PTE score.
Reading and Listening
We provide you with insights to attain high scores with no grammatical errors  &  decrease their shortcomings.
Speaking and Writing
We periodically provide mock tests to assess your performance and monitor your advancement. 
"AECC expert teachers helped me achieve this score in PTE. I had access to the best test preparation material and mock tests that helped me analyse my strengths and weaknesses for PTE. The teachers at AECC are PTE and other LPT test experts. They make you understand the test format and structure, ensuring your preparation is just right."
"When I came to AECC, I had no idea about PTE. But with their help, I was able to get a strong foothold on the PTE exam. Their test preparation classes are the best in India. They offer test-specific training with just the right training material and mock tests. I was able to achieve this high score in PTE only because of AECC." Thanks for the support.
We at AECC guide our students with accurate study abroad information, backed by our strong industry expertise and our team of knowledgeable counselors. We provide constant support every step of the way in our student's journey, to make it as seamless and memorable as possible.
Our award-winning team of registered migration agents and PIER-certified education consultants have helped over 55,000 students from over 40 nationalities successfully study with top universities and education providers worldwide.
Customised study plans

Flexible timings and schedules

Feedback and evaluation of students' performance

Comprehensive study material

Experienced mentors to guide you
The Official Guide to PTE Academic

Expert PTE Academic Coursebook B1 & B2

PTE Academic Practice Test Plus – Volume 1 and 2

Wiley's PTE Advantage For The Academic Module (WIND)

PTE Academic Official Vocabulary 

PTE Academic Official Preparation App
It depends on your aptitude, but with a well-structured study plan and strategy, 1-2 months should be adequate.
The PTE exam fee in India is INR 15,900.