PTE Coaching Centre in Mohali
- An AECC Exclusive
Test More, Learn Better, Score High
Sco -9, first floor,
Phase 5, sector 59,
Mohali, 160059.
Why register for PTE tests?

PTE coaching is a great way to increase your test score to study abroad!

Being a study-abroad aspirant, you need to satisfy the English language requirement to study in your desired abroad destination. There are so many English Langauge proficiency exams, and PTE is one among them. PTE is the short form for Pearson Test of English and is a computer-based test lasting 2 hours. Like other tests, PTE assesses the competency of non-native speakers in the English language.
The good thing about taking the PTE exam is it is accepted by 3000+ universities, including reputable ones like Oxford University, Harvard Business School and Macquarie University. Besides, PTE offers frequent exam dates, last-minute bookings and a friendly test centre experience for students.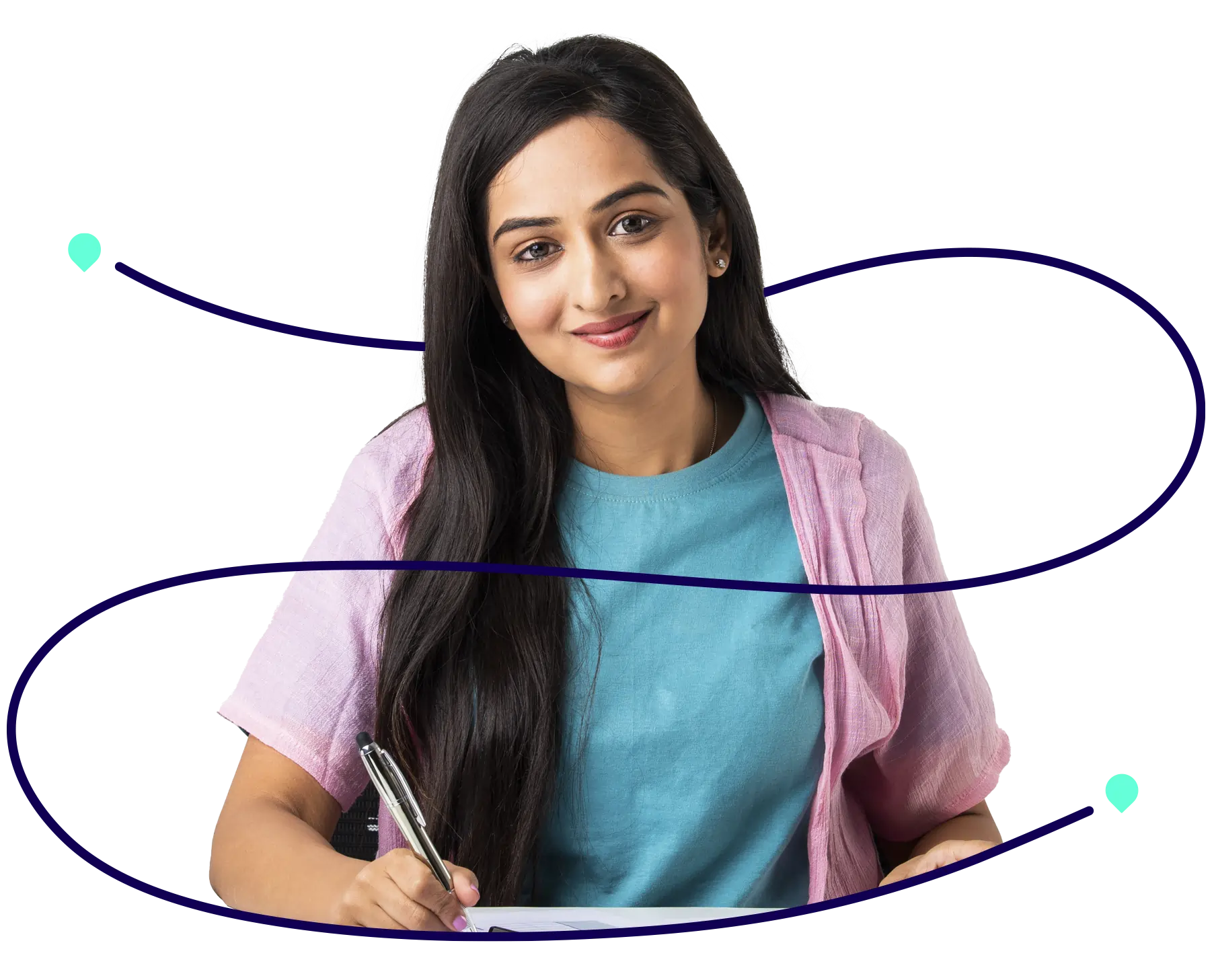 Thereby, you give your best shot during the exam and can help shoot up your band scores.
Take PTE Coaching with AECC Now!

Apart from being a student-friendly study-abroad consultancy, we are glad to state that we also have our own PTE Coaching Instiution in Mohali. One of our PTE Coaching Insitiutions in Mohali,
 will be the coaching instution that you are seeking for the PTE exam.
What are the significant features of PTE coaching in Mohali?
A better understanding of the PTE test.

Identifying the skills of students.

Developing a study schedule for students.

Individualised test advice from experts.

Tips for scoring better on the test.
If you wish to take the PTE exam, we at AECC provides the best PTE Coaching Classes in Mohali that will help you prepare for the exam in the most needful way. Our PTE program has an affordable fee, through which students can learn about all the aspects of the exam necessary to score a high mark. Our experienced and expert trainers teach you the practices to score high in all four language skills: Listening, Speaking, Reading and Writing. Besides, they will also provide you with the tips necessary to complete the exam within the given time. All your requirements will be fulfilled by attending our coaching classes, and you can be sure of scoring a high mark in your PTE exam.
TOEFL specific training
AECC expert counsellors will help guide you in the right direction as per your test performance to increase the band scores at top study destinations.
Listening and Reading
Our mock test covers some of the best listening and reading sections. They will assist you in comprehending the TOEFL exam format and structure to their core.
Writing and Speaking
The test has ample writing and speaking questions that will help you prepare for TOEFL in the best way possible. It will provide you with a detailed overview of what it's like to sit for an TOEFL exam and how your preparation plans should look.
"AECC expert teachers helped me achieve this score in PTE. I had access to the best test preparation material and mock tests that helped me analyse my strengths and weaknesses for PTE. The teachers at AECC are PTE and other LPT test experts. They make you understand the test format and structure, ensuring your preparation is just right."
"When I came to AECC, I had no idea about PTE. But with their help, I was able to get a strong foothold on the PTE exam. Their test preparation classes are the best in India. They offer test-specific training with just the right training material and mock tests. I was able to achieve this high score in PTE only because of AECC." Thanks for the support.
We at AECC guide our students with accurate study abroad information, backed by our strong industry expertise and our team of knowledgeable counselors. We provide constant support every step of the way in our student's journey, to make it as seamless and memorable as possible.
Our award-winning team of registered migration agents and PIER-certified education consultants have helped over 55,000 students from over 40 nationalities successfully study with top universities and education providers worldwide.
Individual Attention.

Providing Learning Materials.

Updated Curriculum.

Experienced and Expert Trainers.

Mock Tests.

Interview Preparation.
The Official Guide to PTE Academic.

Expert PTE Academic Coursebook B1&B2.

PTE Academic Practice Test Plus - Volume 1 and 2.

Wiley's PTE Advantage for the Academic Module.

PTE Academic Official Vocabulary 2020 - 2021.
Yes. One month is enough to prepare for the exam if you strive to work on your skills daily.
The total cost of the PTE exam comes to around Rs. 15,900.