Study Abroad Consultants in Kota
Ease your overseas education journey with FREE assistance from AECC. Walk in to your nearest AECC office today!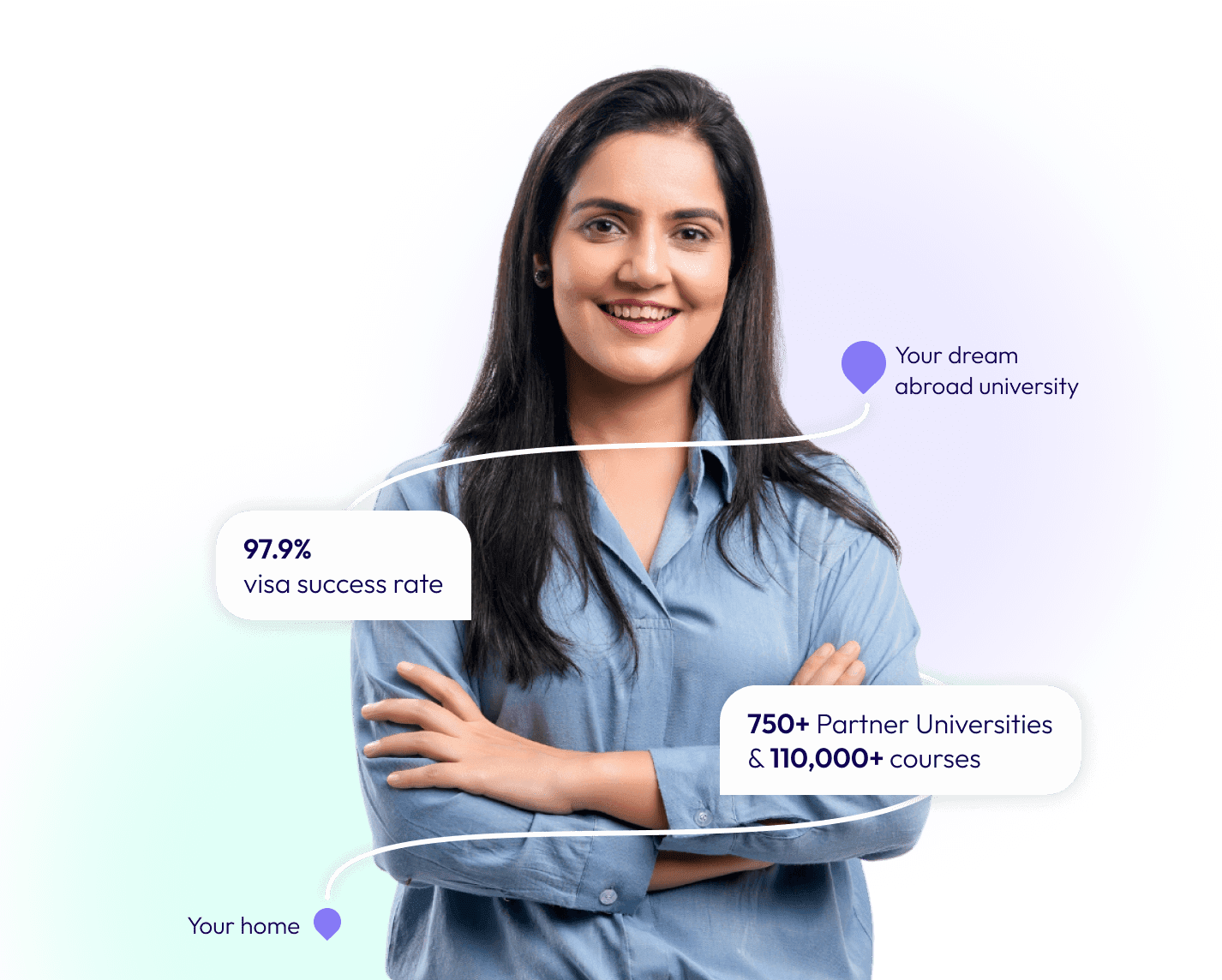 With you at every step of your
study abroad journey
Get personalised, friendly, honest
guidance for free
Get personalised, friendly, honest
guidance for free
With you at every step
of your
study abroad journey
Overseas Education Consultants in Kota
AECC has been on a mission to make overseas education accessible since our inception in 2008. We have a global presence in 15 countries and operate in 43 international offices, and we guarantee that students who wish to study abroad receive the best education services offered in Kota, India. At AECC, we take pleasure in being the best abroad consultant to guarantee that your aspirations come true. We assure smooth applications as top educational counsellors, as they are well-trained and highly competent, with extensive international experience. 

We offer expert advice at all stages of submitting university applications for higher education in Australia, New Zealand, the United Kingdom, the United States, Canada, Ireland, and many more countries. Where are you planning to study? Do you intend to graduate or pursue a postgraduate degree at the finest university? Do you need assistance in selecting the finest university? We can assist you! You'll get lots of help at university, as well as the opportunity to live an incredible international student lifestyle with us.

Studying abroad would undoubtedly broaden and boost your prospects for job connections and success by introducing you to people from diverse places and viewpoints. Every country has its own manner of welcoming students to its institutions. For instance:
Studying abroad is a life-changing experience that allows you to broaden your knowledge, meet new people, and immerse yourself in a new culture.
It also provides a larger range of courses, some of which include research opportunities and skill-based training for students.
This expands your perspectives and opens the door to a world of new educational prospects. Not only that, but some programmes overseas allow you to pursue many courses at the same time. 
We have augmented our services to include course and university selection assistance, application and admission assistance, application documentation, essays, accommodation assistance, bank loans for international tuition, travel, foreign exchange international student insurance, and assistance with student residential accommodation.
Putting you first in your study abroad journey
We are thrilled to have been a part of 60,000+ successful student stories. Hear a few of their experiences
Team AECC has been a pleasure to work with; They always communicate clearly, respond quickly and treat me with professionalism, openness, and support. Many thanks to the education consultant for making the unthinkable - a reality by providing excellent assistance throughout the process and helping me get my application approved. I truly appreciate that!
Had a fantastic experience with AECC. I want to express my sincere gratitude to my counsellor for his assistance with the application and visa processes. I received incredible help throughout the procedure and was given close attention to every little detail during my visa processing and university application. He was only a phone call away for any queries. I would highly recommend AECC as the best consultancy. Thank you, AECC Team.
Had a great experience with AECC for my student visa. I got my visa on the first attempt, and the whole process was very smooth due to the excellent staff. They are very experienced and professional in their work and also supportive and friendly. Overall, my experience with AECC was great, and I would highly recommend AECC for student visa applications.