Study Abroad Consultants in Sonipat
Ease your overseas education journey with FREE assistance from AECC. Walk in to your nearest AECC office today!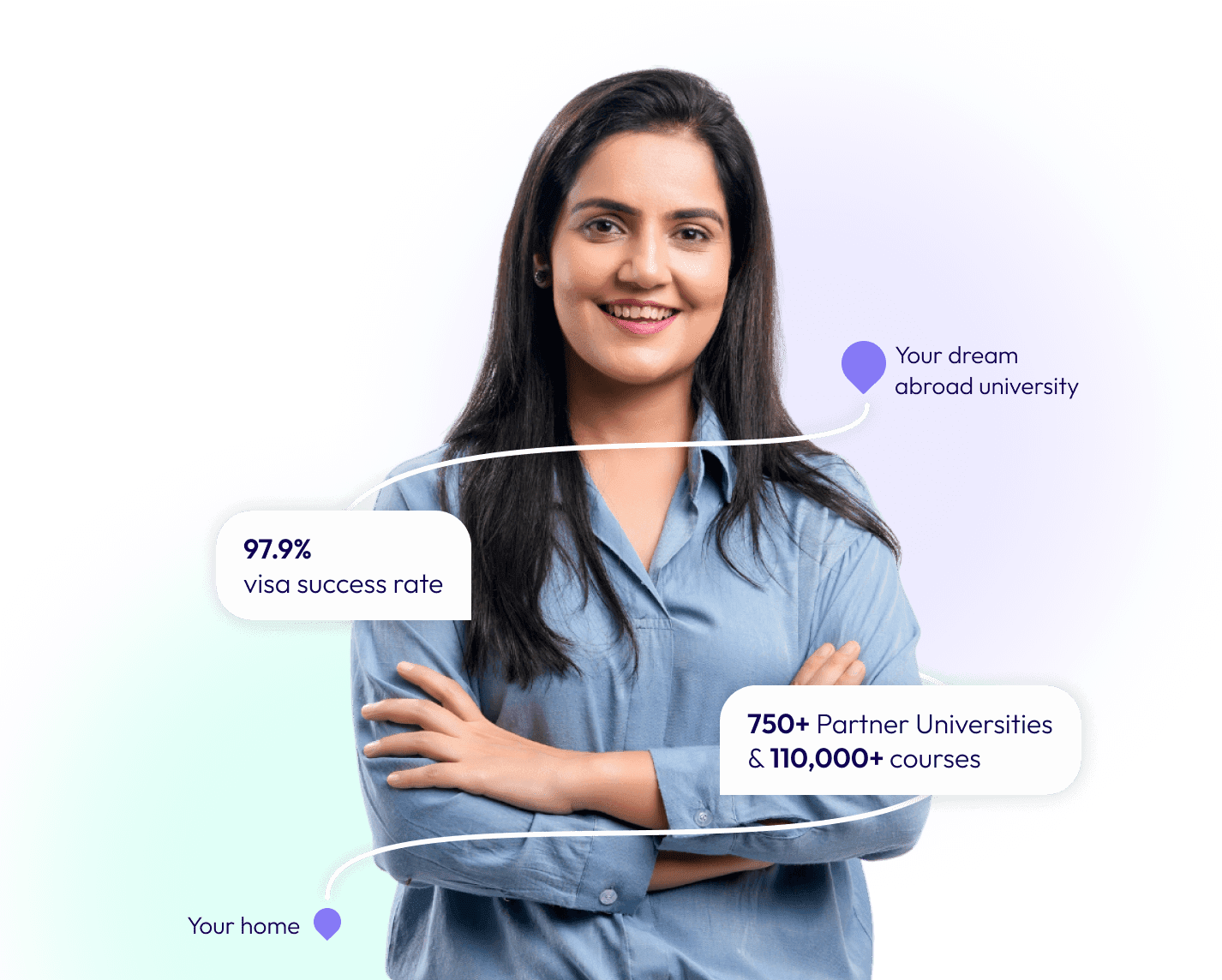 With you at every step of your
study abroad journey
Get personalised, friendly, honest
guidance for free
Get personalised, friendly, honest
guidance for free
With you at every step
of your
study abroad journey
Overseas Education Consultants in Sonipat
AECC, the professional study-abroad consultant in India, is emerging as one of the top overseas education consultants in Sonipat. Since 2008, we have been assisting numerous study-abroad aspirants across India in reaching their study-abroad goals. We strive to guide students in the right way by updating them about the latest study-abroad policies of their preferred destination. Currently, we have partnered with over 750+ institutions across 

the US

, 

the UK

, 

Australia

, 

Canada

, 

New Zealand

, 

Germany

 and 

Dubai

. We have come a long way since our inception, building our branches in every city of India for our students' convenience.

You may have any country in mind to pursue your studies abroad and we do the needful to make it a reality. Whatever you need help with, from choosing a University (University Selection) according to your marks, filling in the application form (University Application Process), University Scholarships Guidance, International Student Visa guidance, Health Cover, Student Accommodation till pre and post departure sessions, we cover everything for you.

Our 300+ counsellors provide the right and exact information for you to successfully get admission at your desired university. We have rightfully earned the position to be called as one of the leading study-abroad consultants in the country by relentlessly working for students' goals and aspirations for the past 18 years.
Whichever may be your preferred destination to pursue your study-abroad goal, we provide assistance for your desired choice. We have partnered with over 750+ institutions in all of the above-mentioned countries to help you in your study-abroad journey.
We have over 300+ expert counsellors in the house to guide you throughout. You will be assigned to any of the counsellors and they will sit with you for the one-on-one consultation and understand your needs and requirements. Till you land at your destination, our AECC counsellors will be of guidance to you and take care of all your concerns.
Putting you first in your study abroad journey
We are thrilled to have been a part of 60,000+ successful student stories. Hear a few of their experiences
Team AECC has been a pleasure to work with; They always communicate clearly, respond quickly and treat me with professionalism, openness, and support. Many thanks to the education consultant for making the unthinkable - a reality by providing excellent assistance throughout the process and helping me get my application approved. I truly appreciate that!
Had a fantastic experience with AECC. I want to express my sincere gratitude to my counsellor for his assistance with the application and visa processes. I received incredible help throughout the procedure and was given close attention to every little detail during my visa processing and university application. He was only a phone call away for any queries. I would highly recommend AECC as the best consultancy. Thank you, AECC Team.
Had a great experience with AECC for my student visa. I got my visa on the first attempt, and the whole process was very smooth due to the excellent staff. They are very experienced and professional in their work and also supportive and friendly. Overall, my experience with AECC was great, and I would highly recommend AECC for student visa applications.