Study Abroad Consultants in Vapi
Ease your overseas education journey with FREE assistance from AECC. Walk in to your nearest AECC office today!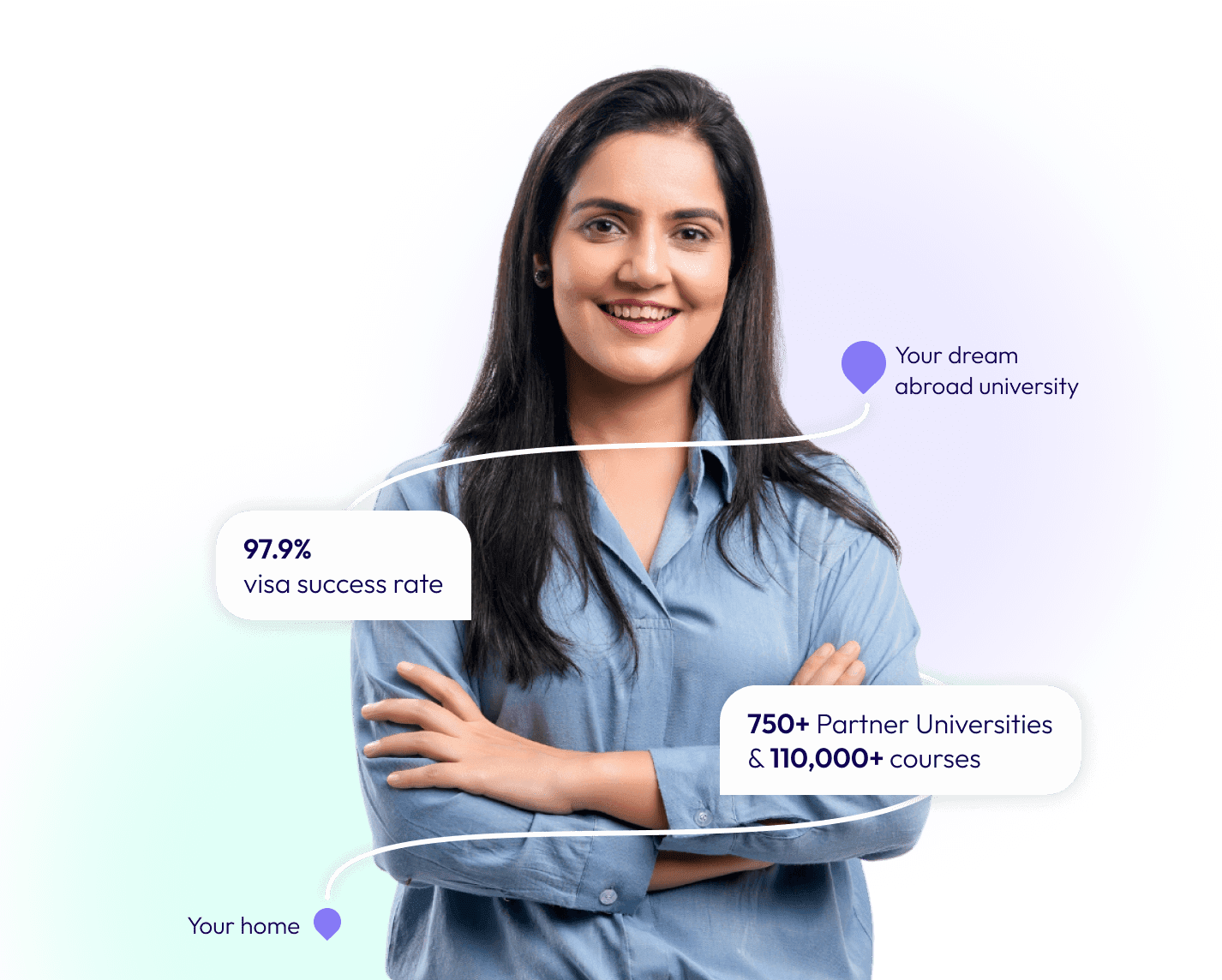 With you at every step of your
study abroad journey
Get personalised, friendly, honest
guidance for free
Get personalised, friendly, honest
guidance for free
With you at every step
of your
study abroad journey
Overseas Education Consultants in Vapi
AECC, India's Leading Overseas Education Consultant, is your one-stop shop for all your abroad education requirements. As a study abroad consultant in Vapi, we provide all of the services that a student would need on their trip to study abroad under one roof.

We represent over 750 top institutions and institutes throughout the world. Since its establishment in 2008, we have worked hard to give our students with high-quality, professional counselling.

Your desire to study abroad is secure in our hands since we provide free consultation services in countries such as the United Kingdom, the United States, Canada, Australia.

If you are looking for admission to universities or colleges in other countries, we are the finest overseas education consultants in Vapi to assist you.
Our expert team of 300+ counsellors will lend you a helping hand on your study abroad journey! If you plan to study abroad but feel daunted by the extensive administration processes that lie ahead and have no idea where to start, look no further than AECC, your top overseas consultancy service available in Vellore. 

Fulfil your dream with AECC!
With over 14 years of experience in the industry, AECC has established itself as one of the best overseas education consultants in India.
We have experts to help students identify what their interests are and help them understand the area in which they can thrive.
AECC helps students connect with a community of like-minded students who have already made it to their desired destination.
Since 2008, AECC has been assisting students in every step of their study abroad journey - from writing impactful SOPs and LORs to researching the best universities and courses, from university applications to visa guidance.
The internet is one of the primary sources a student relies on to get the right information on everything.
However, it is not always a reliable source of information. Although several students with excellent academic records try applying to top universities abroad, many of them fail to get selected.
The reasons for this rejection can be numerous. This is where the importance of study abroad consultants like AECC comes to picture.
The 300+ counsellors at AECC ensure that students get the best information that is reliable and updated at the same time.
All these have contributed not only to making us one of the best overseas education consultants in Vapi but also in India.
Putting you first in your study abroad journey
We are thrilled to have been a part of 60,000+ successful student stories. Hear a few of their experiences
Team AECC has been a pleasure to work with; They always communicate clearly, respond quickly and treat me with professionalism, openness, and support. Many thanks to the education consultant for making the unthinkable - a reality by providing excellent assistance throughout the process and helping me get my application approved. I truly appreciate that!
Had a fantastic experience with AECC. I want to express my sincere gratitude to my counsellor for his assistance with the application and visa processes. I received incredible help throughout the procedure and was given close attention to every little detail during my visa processing and university application. He was only a phone call away for any queries. I would highly recommend AECC as the best consultancy. Thank you, AECC Team.
Had a great experience with AECC for my student visa. I got my visa on the first attempt, and the whole process was very smooth due to the excellent staff. They are very experienced and professional in their work and also supportive and friendly. Overall, my experience with AECC was great, and I would highly recommend AECC for student visa applications.