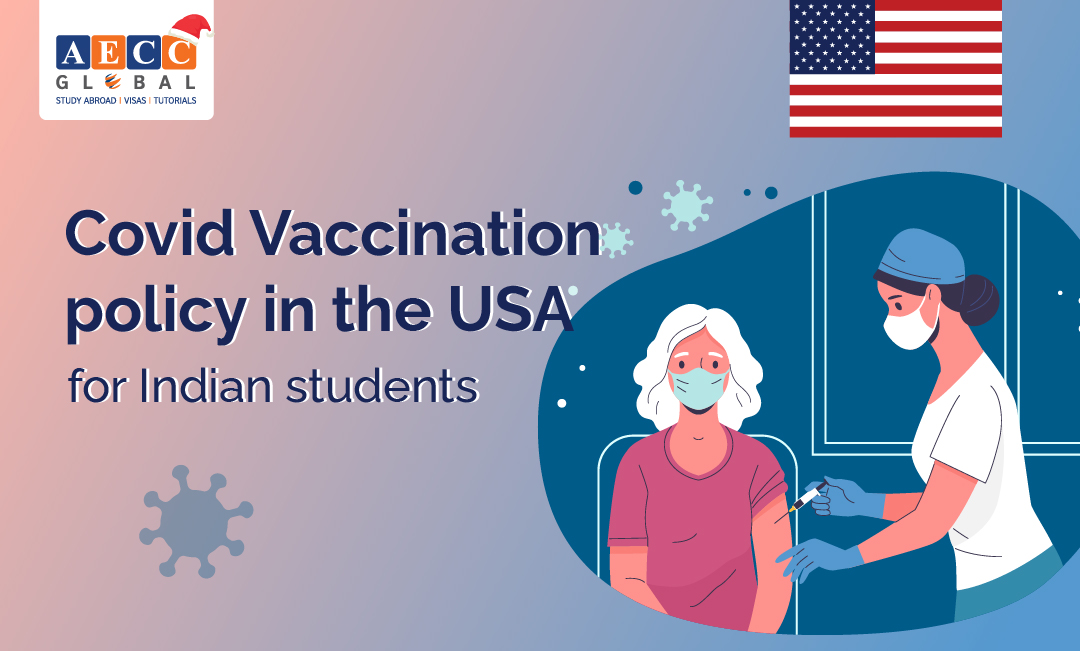 Covid Vaccination policy in the USA for International Students
AECC Global India . Study in USA . Friday, 24 December 2021
A new covid vaccination policy in the US has been brought in by the Higher education organisations in the United States. US government to allow international students and scholars with restricted access to WHO-approved Covid vaccinations and have addressed to follow the covid vaccination policy to enter the country.


This happened after the White House and the Centres for Disease Control and Prevention declared that overseas travellers properly vaccinated against Covid-19 will be permitted to enter the US beginning November 8.


With the onset of the new variant, all the international students travelling to the United States must follow vaccination policy in the US and protocols. From November 2021, all international students are requested to get vaccinated against Covid-19.
The approved vaccinations as a part of the vaccination policy:
The following are the vaccinations approved by the USA Government and by CDC (Centres for Disease Control and Prevention).


Pfizer/BioTech

Three versions of the AstraZeneca vaccine that includes Covishield

Johnson & Johnson

Moderna

Sinopharm

Sinovac
In terms of Covid-19 testing, regardless of vaccination status, travellers in the United States are required to have a Covid-19 viral test performed. The same procedure must be followed no later than one day before they arrive in the nation.


Passengers should also show the airline their negative Covid-19 report before boarding the trip. If a person has recently recovered from Covid-19, they must produce verifiable verification of the same.


All overseas travelers arriving in the United States will be subjected to a viral test within three to five days of their arrival. Even if the test is negative, they must be self-isolated or quarantined for a full seven days from the time they arrive.


The flight time from New Delhi to New York from India to the United States is around 15 hours 30 months if it is a straight journey. There are now direct and connecting flights to several US locations available. United Airlines, Air India, and Emirates are among them; however, Emirates would need travelers to stop in Dubai for up to 15 hours.