Study in UK with AECC
The three most enticing qualities of the UK are internationally renowned institutions, degrees, and standardised lives, making it prominent in the world and a dream destination for most international students. AECC is recognised as one of the greatest UK education consultants in Jalandhar and a suitable platform for resolving all the concerns that are preventing you from realising your ambition.
Furthermore, we have an experienced, active, and knowledgeable group of experts that are steadfast in their commitment to our students' dreams. Our excellent immigration services have helped us earn the title of top UK education consultant.
UK educational consultants in Jalandhar will assist students in: 
AECC
has expanded to become one of Jalandhar's most sought-after UK education consultants, allowing us to expand our wings to 100+ locations and provide exceptional services throughout India. We feel that students worldwide want to visit the United Kingdom to get valuable information. Our team is capable of supplying all necessary information while also assisting in selecting the appropriate institution and college. Make an appointment right now!
Help me to
study in UK!
4.8
(based on the 4000+ reviews)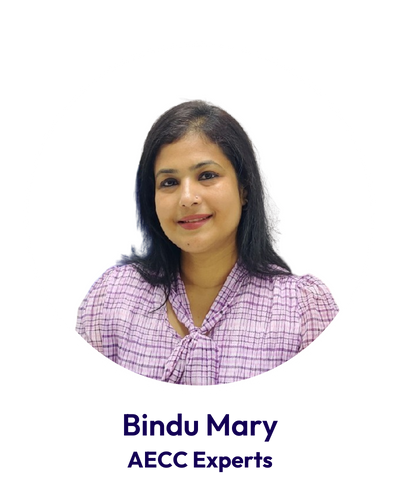 Planning to study in UK
We are delighted to discover the ideal course and university in UK. To avail of a FREE consultation, contact us right away!
Find out where you can study in UK
We represent some of UK's best universities. You can choose from a range of locations and speciality areas.

Our partner institutions in UK

(Please note that some institutions may not be represented in your region or may offer select programs only. Please connect with our regional counsellors for more information.)
University of Cumbria
University for the Creative Arts
University of East London
University of Greenwich
University of Hertfordshire
University of Huddersfield
University of Hull
University of Law
University of Central Lancashire
University of Derby
University of Dundee
University of Leeds
University of Northampton
University of Plymouth
University of Portsmouth
University of Salford
University of Sheffield
University of Sunderland
University of Surrey
University of the West of England
University of West London
University of Westminster
University of Wolverhampton
University of York
Arts University Bournemouth
Cardiff Metropolitan University
Middlesex University
Newcastle University
Aberystwyth University
Anglia Ruskin University
Aston University
Bangor University
Bath Spa University
Birmingham City University
BPP University
Brunel University
Coventry University
Cranfield University
De Montfort University
Edinburgh Napier University
Glasgow Caledonian University
Heriot-Watt University
Keele University
Kingston University London
Lancaster University
Leeds Arts University
Leeds Beckett University
Liverpool John Moores University
University of Essex
University of Exeter
London South Bank University
Northumbria University
Norwich University of the Arts (NUA)
Oxford Brookes University
Queen Mary University of London
Queen's University Belfast
Robert Gordon University
Royal Holloway, University of London
Sheffield Hallam University
St. Mary's University
Swansea University
Teesside University
The University of Law
Ulster University
University for the Creative Arts - GUS
University of Aberdeen
University of Bedfordshire
University of Bolton
University of Bradford
University of Bristol
Higher Education & Colleges
Bath Spa University - Shorelight
Bellerbys College - Study Group
Birmingham City University - Navitas
Cambridge Education Group UK
Cambridge Ruskin International College of Anglia Ruskin University - Navitas
Canterbury Christ Church University - GUS
Cardiff University - Study Group
Coventry University London - Study Group
City, University of London - INTO UK
Durham University - Study Group
Edinburgh International College of Edinburgh Napier University - Navitas
Glasgow Caledonian University - INTO UK
Glasgow International College - Kaplan
Glion London - Sommet Education
Hertfordshire International College University of Hertfordshire - Navitas
International College London - Kaplan
International College Portsmouth Ltd - University of Portsmouth - Navitas
International College Wales Swansea of Swansea University - Navitas
Kingston University - Study Group
Lancaster University - Study Group
Le Cordon Bleu - London
Liverpool International College - Kaplan
Liverpool John Moores University - Study Group
London Metropolitan University - QA Higher Education
Northumbria University - QA Higher Education
London Brunel International College of Brunel University - Navitas
Manchester Metropolitan University - INTO UK
Middlesex University - QA Higher Education
Newcastle University - INTO UK
Newcastle University London - INTO UK
Nottingham Trent International College - Kaplan
ONCAMPUS London
Plymouth University International College of the University of Plymouth - Navitas
Queen's University Belfast - INTO UK
Robert Gordon University - Navitas
Royal Holloway, University of London - Study Group
Solent University- QA group
Stafford House - CEG UK
Teesside University - Study Group
The University of Manchester - INTO UK
The University of Nottingham International College - Kaplan
University of Aberdeen - Study Group
Leeds Beckett University - Study Group
University of Birmingham - Kaplan
University of Bournemouth International College - Kaplan
University of Brighton International College - Kaplan
University for the Creative Arts - GUS
University of East Anglia - INTO UK
University of Exeter - INTO UK
University of Gloucestershire - INTO UK
University of Huddersfield - Study Group
University of Huddersfield, London - Study Group
University of Leeds - International Study Centre
University of Leicester Global Study Centre - Navitas
University of Northampton Intl College of University of Northampton - Navitas
University of Roehampton - QA Higher Education
University of Sheffield - Study Group
University of Strathclyde - Study Group
University of Surrey - Study Group
University of Sussex - Study Group
University of Stirling - INTO UK
University of York International Pathway College - Kaplan
UWE Bristol's International College - Kaplan
Virtual Internships Partners Limited