Study Abroad Consultants in Gurgaon
AECC Gurgaon's education consultants offer FREE assistance to ease your study abroad journey!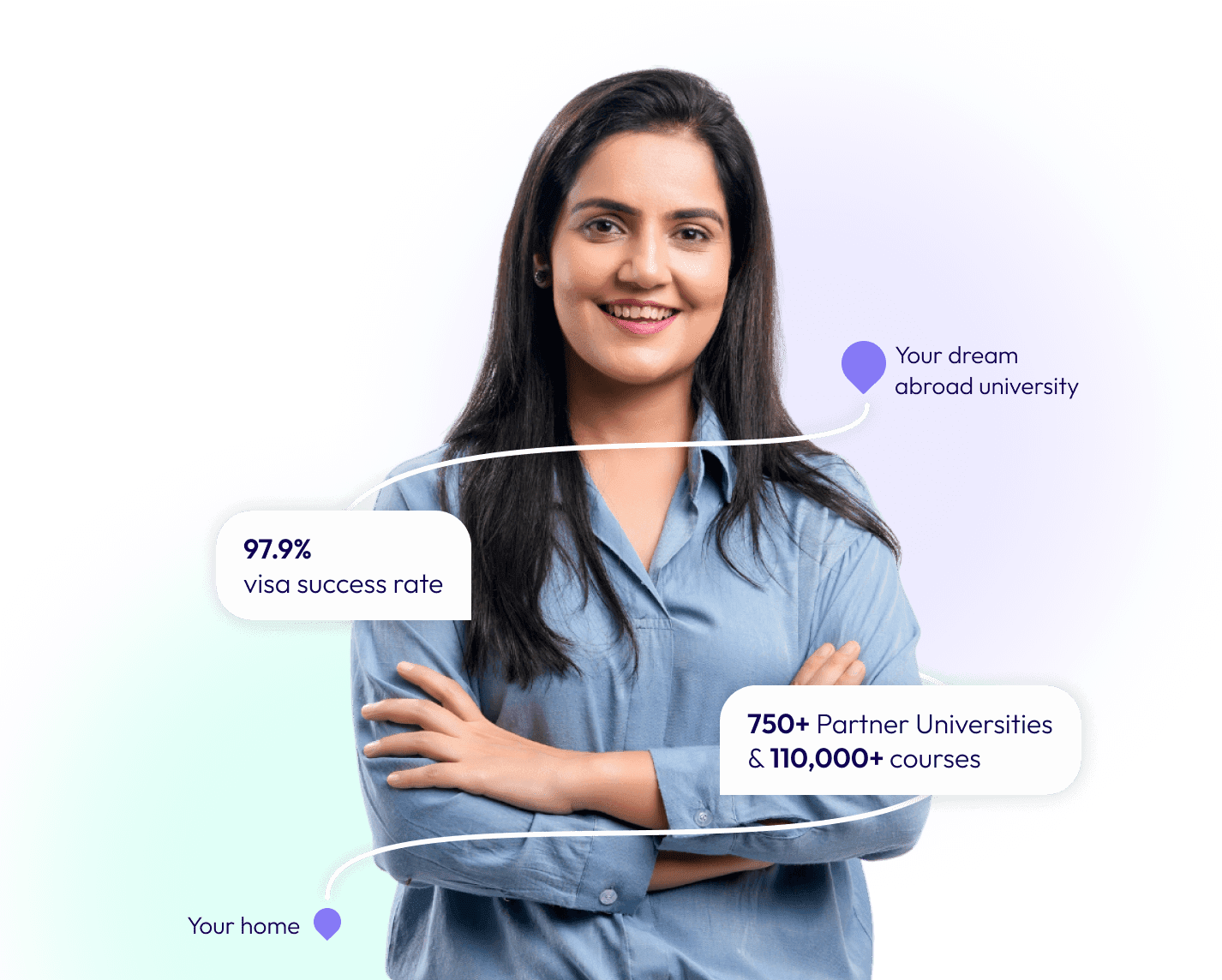 There are no up-coming events
Location
AECC Study Abroad Consultants in Gurgaon
Unit No. 005, Ground Floor,
BPTP Park Centra,
Sector30,
Gurgaon - 122001.
Direction Guide
From Gurgaon Railway Station
Walk 72 m (1 min)
Take bus no. 221 and get down at Rajeev Chowk
Walk about 7 mins
Take bus no. 132A and get down at Star Mall NH-8
Walk 400 m (6 mins)
With you at every step of your
study abroad journey
Get personalised, friendly, honest
guidance for free
Get personalised, friendly, honest
guidance for free
With you at every step
of your
study abroad journey
Overseas Education Consultants in Gurgaon
AECC is one of the best study abroad consultants in Gurgaon, which has been assisting students in realising their overseas education dream for several years. Additionally, we also offer the best IELTS coaching in Gurgaon. 
From the Kingdom of Dreams, hundreds of students study abroad in top destinations like the UK, the USA, Australia, Canada, Dubai, New Zealand, Ireland and Germany. We offer university application assistance, visa guidance, and help students connect with those who have already made it to these countries. Understanding the needs of students is the key task, and we have been successful in it. We not only have the best IELTS coaching centre in Gurgaon but are also the best study visa consultants in Gurgaon.
All our services are offered for free, which makes us one of the best overseas education consultants in Gurgaon. Our support extends till our students reach their preferred study destination.
Putting you first in your study abroad journey
We are thrilled to have been a part of 60,000+ successful student stories. Hear a few of their experiences
Team AECC has been a pleasure to work with; They always communicate clearly, respond quickly and treat me with professionalism, openness, and support. Many thanks to the education consultant for making the unthinkable - a reality by providing excellent assistance throughout the process and helping me get my application approved. I truly appreciate that!
Had a fantastic experience with AECC. I want to express my sincere gratitude to my counsellor for his assistance with the application and visa processes. I received incredible help throughout the procedure and was given close attention to every little detail during my visa processing and university application. He was only a phone call away for any queries. I would highly recommend AECC as the best consultancy. Thank you, AECC Team.
Had a great experience with AECC for my student visa. I got my visa on the first attempt, and the whole process was very smooth due to the excellent staff. They are very experienced and professional in their work and also supportive and friendly. Overall, my experience with AECC was great, and I would highly recommend AECC for student visa applications.
Frequently Asked Questions

How can overseas education consultants from Gurugram help?
As an overseas education consultancy, we provide all kinds of study-abroad assistance, from university application, course application and visa application to scholarship application and pre and post-departure sessions to have a seamless study-abroad journey. Moreover, we provide all of these services for free through our expert counsellors. 
We are one of the leading study-abroad consultants in Gurugram, who will be of assistance to students till they land at their preferred destination.
What questions should I ask an overseas education consultant near me?
What services do overseas education centres in Gurugram offer?
In which countries can overseas consultants help me study abroad from Gurugram?
How much does it cost to study overseas?
When is the right time to apply to foreign universities?
Can I work while studying overseas?