MIM Counselling
to study Abroad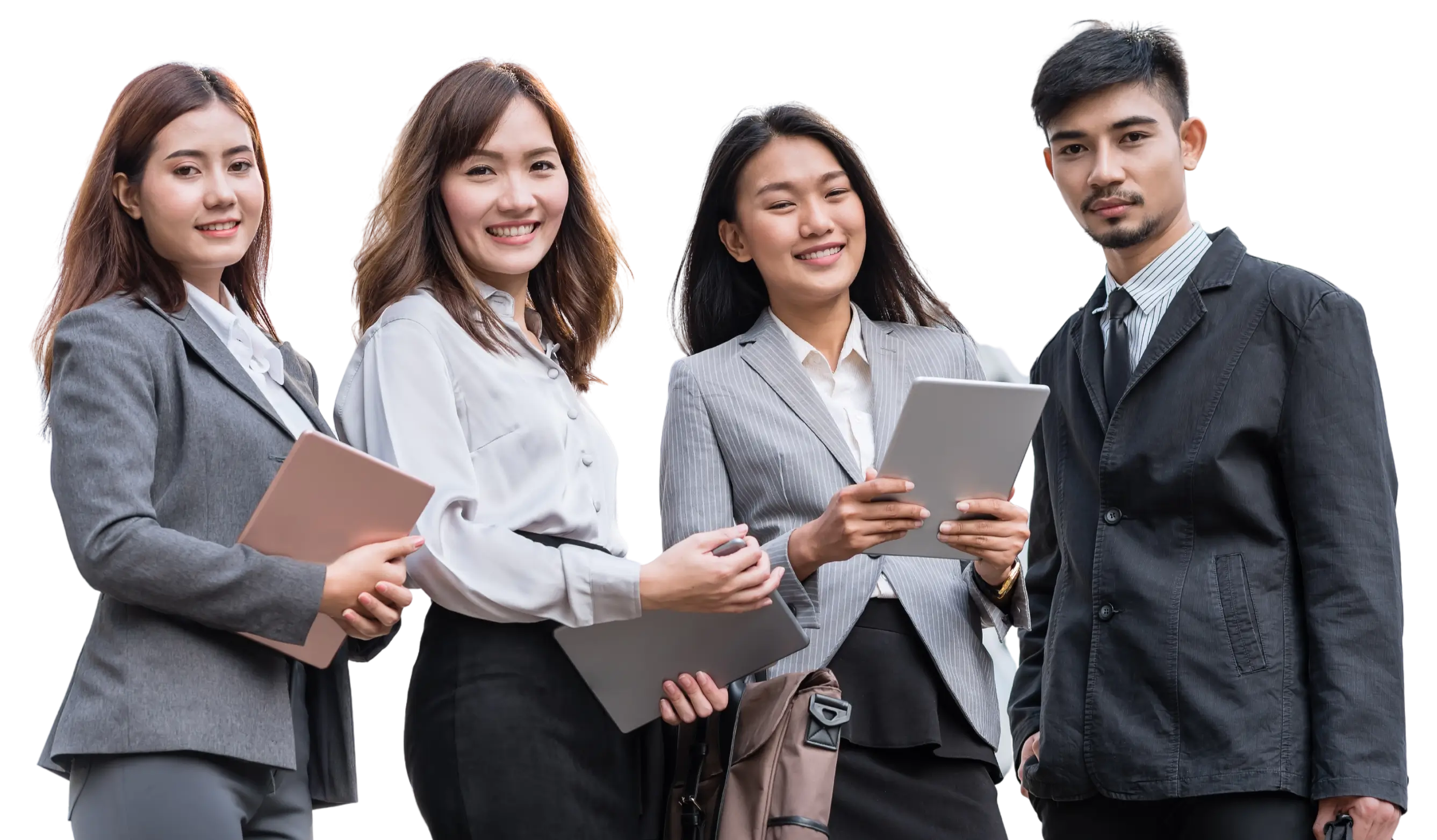 Why Study an MIM Course Abroad?

When compared to traditional MBA programs, an MIM course (Masters in Management) lasts anywhere between 10 months and 2 years, depending on the university or institution you enrol in. MIM courses provide numerous electives, allowing students to customise their curriculum with topics that align with their interests and career goals. After completing the MIM course, graduates can either opt for further studies or land a job. While many international students immediately opt to join the workforce, some opt for PhD programs.

Lately, MIM degrees have become increasingly sought after. This is likely due to their international appeal, as they are constructed with an overseas student body in mind and taught predominantly in English. The MIM Course curriculum covers topics such as management theory, organisational behaviour, marketing, finance, entrepreneurship and consulting. International students pursuing MIM courses abroad can earn between 60,000 and 80,000 USD/year soon after graduation.
Get in touch for a counselling session
7 Undeniable Reasons to Study MIM Abroad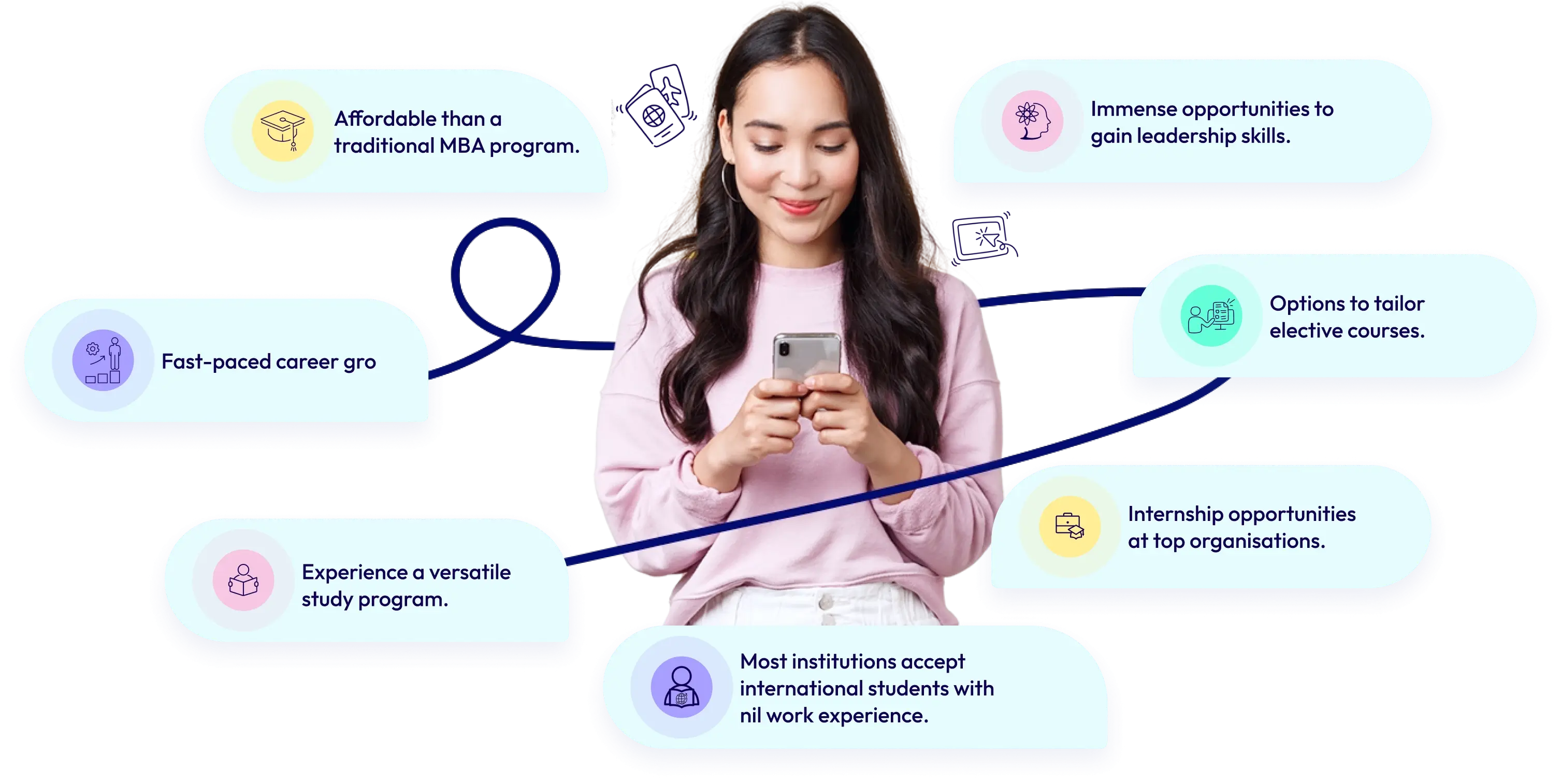 Why Should You Take Up Counselling
Sessions to Study MIM Courses Abroad?

Considering the popularity of MIM courses, institutions across the world have been increasingly accepting international students year after year. Taking up a counselling session for pursuing an MIM course abroad will help you choose an institution that best fits your career goals and also make it a seamless process to apply for scholarships based on your bachelor's degree score.

At AECC, we have a team of experienced counsellors to guide you through a step-by-step process for seamless admission into overseas universities.
AECC's MIM Counselling Process
to Study Abroad
Profile Assessment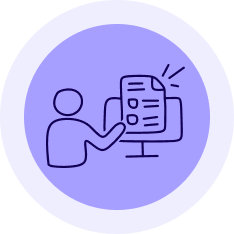 AECC is committed to helping individuals construct an impressive profile through the aid of our expert MIM Counselling team. We consider various factors, including academic achievement, extra-curricular activities and professional history, to devise an individualised plan to best meet each student's needs.
Documentation & SOP/LOR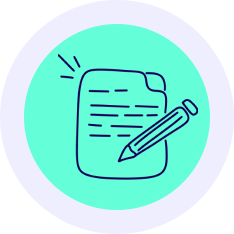 We help you craft SOPs and LORs that capture the essence of the target MIM program to stand out from the competition successfully. Together, you and our expert MBA Counsellor will go through various stages: brainstorming, drafting, outlining and reviews.
University Shortlisting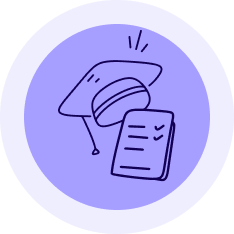 You will be paired with one of our MIM counsellors to identify a suitable institution/university that fits your career goals.
Scholarship Assistance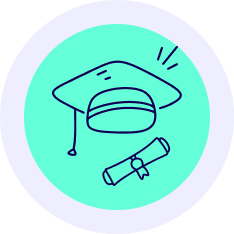 You will be paired with one of our MIM counsellors to identify a suitable institution/university that fits your career goals.
Interview Preparation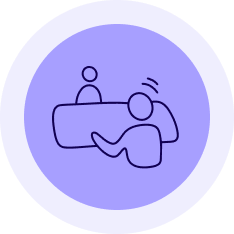 During the interview preparation phase, an AECC consultant will be allocated to provide you with tips. Through various practice sessions, you will get a realistic mock interview experience. You can expect constructive feedback and guidance to help improve upon any weaknesses for a successful outcome.
Visa Assistance
When it comes to visas, students can rely on us to provide comprehensive support. Not only does our team help students with the visa paperwork and necessary formats, but they also aid in completing and submitting the application forms.
Pre-departure Assistance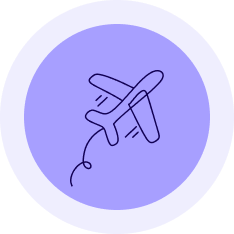 At AECC, we understand how stressful international travel can be for any student. Considering this, our expert MBA Counsellors help with pre-departure formalities to ensure a comfortable and hassle-free study abroad trip. Moreover, once you arrive at your destination, our post-departure services will ensure you feel at home in a new place.
Add-on Services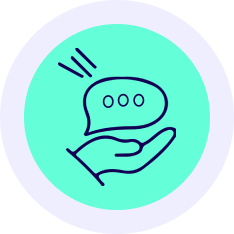 Our add-on post-departure service includes banking assistance, forex, sim cards, and many others.
MIM Abroad Eligibility Criteria - Requirements
Gaining an MIM degree is a great way to make yourself stand out among the competition. With an MIM degree, students can be competent and knowledgeable in managing people, processes and projects. Since its introduction in the last decade, MIM has been an ideal choice for those seeking alternatives to MBA courses. Candidates with a Bachelor's Degree in Engineering are usually encouraged to obtain this prestigious qualification. Some of the basic requirements are as follows:
International students must be UG graduates.
International students should have scored a minimum of 6 in IELTS and 150 in TOEFL.
International students should submit a statement of purpose document.
International students should submit a minimum of 2 letter of recommendation documents.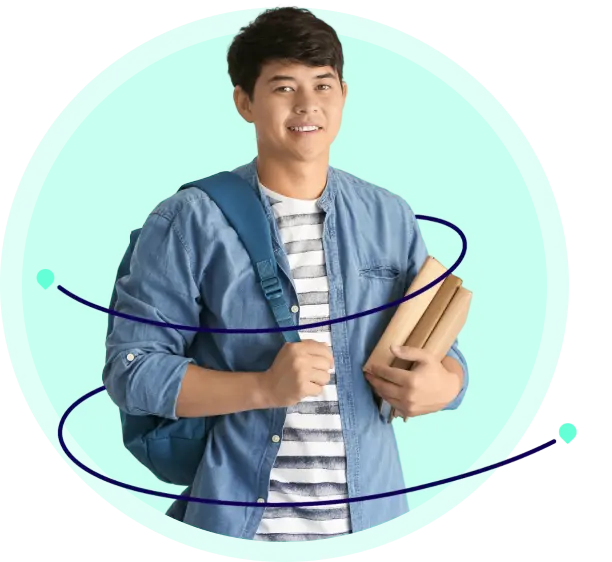 Entry Exams to Study MIM Abroad

150+ countries accept GRE score

100+ countries accept GMAT Score

155+ countries accept TOEFL score
12 Best MIM Institutions to Study Abroad
University of St. Gallen - Switzerland
HEC Paris - France
London Business School - UK
IE Business School - Spain
Bocconi University - Italy
University of Mannheim - Germany
ESADE Business School - Spain
University College Dublin: Smurfit - Ireland
Rotterdam School of Management, Erasmus University - Netherlands
Imperial College Business School - UK
ESSEC Business School - France, Singapore, Morocco
Alliance Manchester Business School - UK
Most Opted MIM Streams by International Students
Accounting and financial management
Marketing management
Operations and supply chain management
Organisational behaviour and leadership
Strategic management and planning
Business analytics and data science
International business and cross-cultural management
Innovation and entrepreneurship
Corporate social responsibility and sustainability
Communication and negotiation skills