Study Abroad Consultants in Kochi
AECC Kochi's education consultants offer FREE assistance to ease your study abroad journey!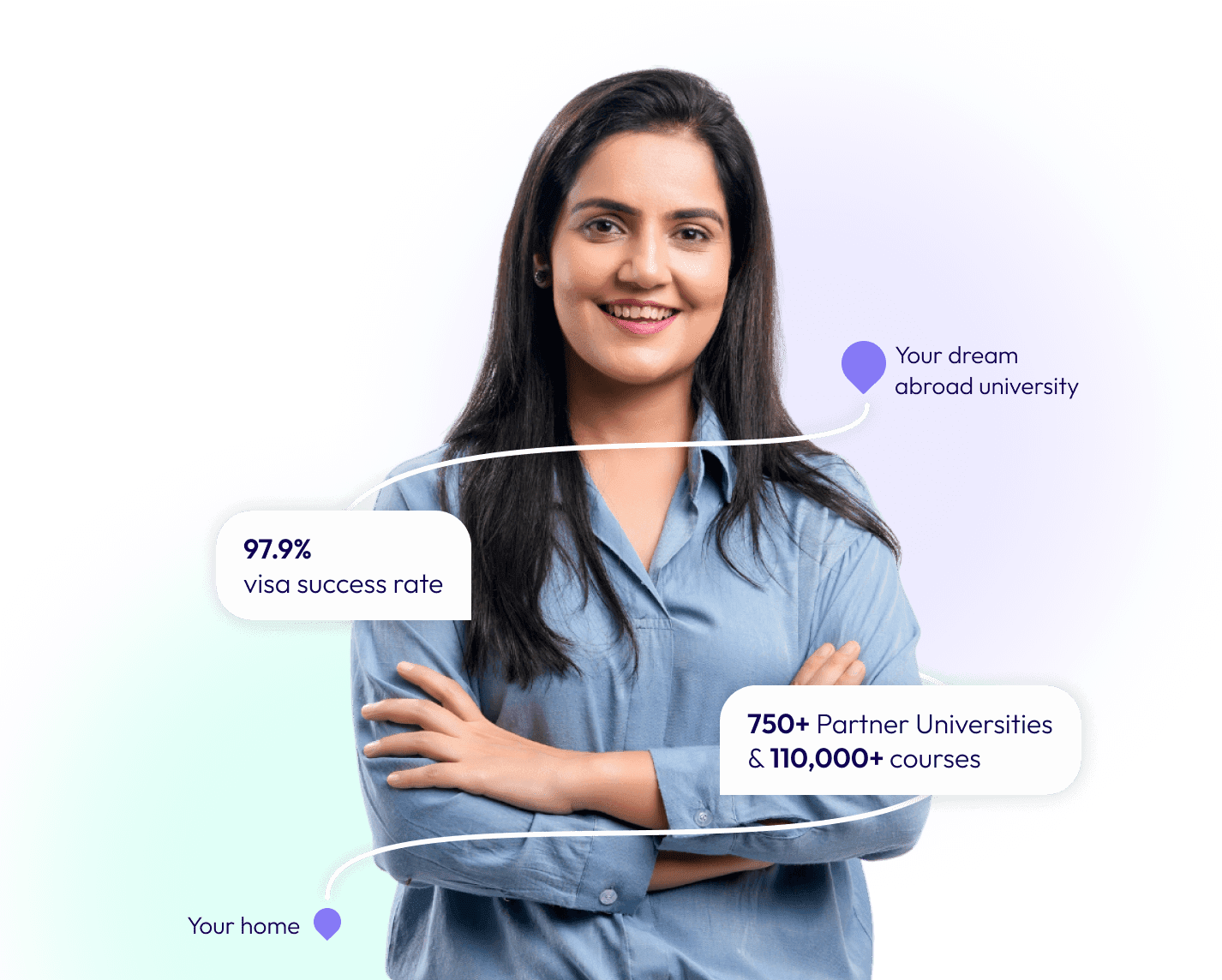 Location
AECC Study Abroad Consultants in Kochi
61/752, First Floor,
Chakiat Chambers,
M.G. Road,
Ravipuram,
Kochi - 682016.
Direction Guide
Kochi International Airport to aecc Kochi (1 hour 32 mins approx to reach the branch)
 Walk from Kochi International Airport to Junction and Get Train from Kochi International Airport Aluva Bypass
 Walk from Aluva Bypass to Aluva Bus Stop and Get Bus from Aluva Bus to Maharaja's College.
 Get another train from Maharaja's College to Ravipuram Terminal and Walk 150M to Reach our aecc Kochi Branch.
Kochi Bus Stand to aecc Kochi (30 min approx to reach the branch)
 Walk 650m from KSRTC BUS STATION ERNAKULAM to Shenoys
 Get a train from Shenoys to Ravipuram. Get the Yellow Line from Chandni Chowk to Central Secretariat and Walk 150M to Reach our aecc Kochi Branch.
With you at every step of your
study abroad journey
Get personalised, friendly, honest
guidance for free
Get personalised, friendly, honest
guidance for free
With you at every step
of your
study abroad journey
Overseas Education Consultants in Kochi
AECC is one of the best overseas education consultants in Kochi, which has been assisting students in studying in their preferred destination. With a growing number of students preferring to
study abroad
, AECC Kochi aids students in studying in the USA, the UK, Australia, New Zealand, Canada, Ireland, Dubai and Germany. The Queen of Arabian Sea has witnessed a massive surge in the number of students venturing overseas. AECC Kochi has helped students choose the best courses and universities according to their interests. We also offer the best IELTS coaching in Kochi so that students find it easier to get a good IELTS score. AECC is also one of the best study visa consultants in Kochi, with trained counsellors to identify the needs of students and help them. Being one of the best study abroad consultants in Kochi, we help students connect with those who have already made it to their dream destination. Identifying the need of students is what makes us stand apart from the rest. We have found out that IELTS is one of the primary hurdles for students while applying for studies abroad. As such, we have the best IELTS coaching centre in Kochi to help students further. Starting from university applications to visa guidance, all our services are offered for FREE. Our support extends till our students reach their dream country.
Putting you first in your study abroad journey
We are thrilled to have been a part of 60,000+ successful student stories. Hear a few of their experiences
Team AECC has been a pleasure to work with; They always communicate clearly, respond quickly and treat me with professionalism, openness, and support. Many thanks to the education consultant for making the unthinkable - a reality by providing excellent assistance throughout the process and helping me get my application approved. I truly appreciate that!
Had a fantastic experience with AECC. I want to express my sincere gratitude to my counsellor for his assistance with the application and visa processes. I received incredible help throughout the procedure and was given close attention to every little detail during my visa processing and university application. He was only a phone call away for any queries. I would highly recommend AECC as the best consultancy. Thank you, AECC Team.
Had a great experience with AECC for my student visa. I got my visa on the first attempt, and the whole process was very smooth due to the excellent staff. They are very experienced and professional in their work and also supportive and friendly. Overall, my experience with AECC was great, and I would highly recommend AECC for student visa applications.
Frequently Asked Questions

How can overseas education consultants from Kochi help?
If you're seeking the top abroad education consultants in Kochi, go no further than AECC. We are experienced specialists committed to your overseas education aspirations and have assisted hundreds of students just like you. We manage your application procedure from course selection to application and liaise for your offer at no cost.
What questions should I ask an overseas education consultant near me?
What services do overseas education centres in Kochi offer?
In which countries can overseas consultants help me study abroad from Kochi?
How much does it cost to study overseas?
When is the right time to apply to foreign universities?
Can I work while studying overseas?