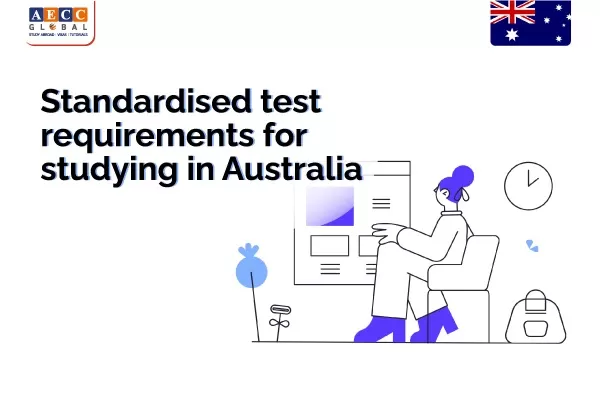 Australia Entrance Exam for Indian Students
Test Requirements for Indian Students in Australia
More than 400,000 international students each year choose Australia for their international studies. These students from all over the world attend university degrees. Students from all backgrounds and nationalities discovered the power of education in Australia, from short-term English instruction through to thorough graduate work. However, with this many students vying for a spot at one of Australia's impressive schools, international students have to prove their merit to make the cut. The Australian entrance test is one way for overseas students to achieve that.
The Australia admission test offers several advantages, the first being that the international admission exam demonstrates that the candidate has excellent thinking capabilities and critical thinking capabilities. This metric is beneficial for many schools since foreign studying has high academic requirements for kids and schools want them to meet the challenges. This measure is important for many schools. Many institutions need international entry examinations such as ACT and SAT or other comparison assessments to demonstrate their critical thinking skills.
In addition to Australia's superior reasoning capabilities, schools take into account the information base of the student. Especially as many degree programmes in Australia include a general study aspect, it is vital that all students have a good understanding of basic principles. Most institutions consider the ACT and the SAT again in order to obtain good cumulative results for undergraduate foreign entry examinations. For graduate degrees, admission criteria in Australia may vary, beginning possibly with GRE or other particular discipline testing.
It is also required to prove oneself in the English language through an Australian admission test for students that choose to Study Abroad in Australia. The application procedure typically requires international entry tests such as TOEFL or IELTS. Most college schools seek to determine if students are qualified English users because the majority of teaching and training is carried out in English throughout their stay. If pupils fight with the language barrier, they will be less successful.
Whichever Australian entry examination for admission to an Australian institution may be necessary, all students should take these exams seriously and do all possible to prepare for them. In order to make sure they take the proper examinations, first students must verify with the college of interest and their particular study field. A university website is an excellent place to start, but for those interested in further information, you may contact the school's study abroad or admissions office for further information.
Once students know which foreign entry examinations they have to attend, the student is responsible for spending time studying. The level of this preparation may vary depending on the demands of the learner. It is not required to take a preparation course but might benefit students who are anxious about their scores. Students may also be prudent to pass the admission exam in Australia well beforehand. This allows students to have a stronger score in the process if they do not achieve the score they desire the first time around, but it is still time to take the exam again.
Some students may find it tiresome to think of an Australian admission exam. This critical stage can, however, provide students a great chance to shine. These examinations allow students not only to obtain access to some of the top institutions in the world but also prepare for the exciting challenge they face throughout their Australian studies, both intellectually and linguistically.
The grounds behind the Australian research. The most important thing for students to know, however, is what entry tests in Australia are needed? This paper outlines all entry examinations necessary in Australia for BA and Postgraduate Studies.
Which English Exam is Required for Australia
In Australia the official language of teaching is English and proof of language skill is essential. TOEFL, IELTS, PTE Academic or CAE are the approved language competence tests in Australia. One of these language competence examinations can be taken by students. The score required, however, varies according to university and programme.
IELTS Australia (International English Language Testing System):
The IELTS assesses a candidate's ability to interpret, write and communicate in English. Candidates wishing to study in Australia can take this examination in order to demonstrate their English skills. The organisation comprises the British Council, the IELTS Australia, IDP and IELTS ESOL Examination from the University of Cambridge. This is one of the biggest English tests in 140 nations worldwide. IELTS General and IELTS Academic are available in two forms.
Eligibility: There is no standard IELTS criteria. Anyone who is studying in Australia can take this examination to demonstrate their skill in English. Model Exam: The IELTS Syllabus & Pattern consists of 4 components, which are to be completed in 2 hours and 45 minutes: speaking, listening, writing, and reading. The IELTS can be scored using a 9-band scale ranging from an expert to a non-user.
Score Acceptance:
IELTS Academic scores
for entry to undergraduate and postgraduate courses are recognised by a majority of Australian Universities. In Australian institutions, the approved average IELTS score for Australia is 6.5 and no band less than 6.
Study in Australia without IELTS
In Australia several colleges accept students without a score from IELTS/TOEFL. The Universities admit you if you have finished a full-time course where you can teach English or if you have worked for at least five years in an English-speaking working environment.
TOEFL Australia (Test of English as a Foreign Language):
TOEFL (English as a Foreign Language Examination) is an international English proficiency test conducted by ETS in 130 countries and accepted by Australian institutions. This examination demonstrates the competence of the candidate in English. The TOEFL-TOEFL iBT and the TOEFL PBT are available in two formats (Paper-based test). It is one of the most popular and approved examinations in universities worldwide.
Eligibility: TOEFL does not have a defined TOEFL Eligibility Criteria; it is open for everyone. The TOEFL exam is available for applicants who complete their high school or their equivalent and want to demonstrate their English skills.
Exam Pattern: TOEFL Pattern contains four components, which must be completed in four and a half hours, namely reading, listening, writing, and speaking. The scales for each segment are 0-30, and a total of around 120.
Australia TOEFL Score Acceptance:
A
TOEFL iBT score
of at least 79 or a
TOEFL PBT score
of at least 550 are recognized in Australia as part of undergraduate and postgraduate courses.
PTE Australia (Pearson Test of English):
The Pearson English Examination (PTE) is a computer-based test to evaluate the candidate's English skills. It is intended for applicants whose mother tongue is not English and who wish to demonstrate their ability to study abroad. Two versions of PTE are available: PTE General and PTE Academic. Most universities in Australia recognise the PTE Academic Test. The Australian Government also accepts PTE Academic to apply for a visa. It is accredited and jointly organised by Edexcel Limited by QCA (Qualification and Curriculum Authority).
Eligibility: PTE Eligibility Criteria; Candidates wishing to take PTE should be at least 16 years of age. For this examination applicants under the age of 18 should present the certificate of parental consent.
Exam Pattern: The PTE Syllabus & Pattern consists of three sections: hearing, reading, writing, and speech (together). The examination is three hours long.
Score Acceptance: The PTE Academic score is recognised on average as 58-65, and no less than 50. This score is up to 2 years valid.
Cambridge English- Advanced (CAE):
The CAE or Advanced English Certificate assesses the proficiency of the English language. The applicant's ability to use English in an advanced academic environment is determined. The examination is organised by the Cambridge University ESOL. It is recognised as proof of English language skills by almost every university institution in Australia and also by the Australian Department of Immigration and Citizenship. Test formats are accessible in computer and paper-based mode.
Eligibility: The standard criteria is not available. Applicants who have completed high school may take this examination to demonstrate their English skills in order to enter undergraduate or postgraduate courses.
Exam Pattern: The CAE consists of four components, which are to be completed in 4 hours, namely, reading and using English, speaking, writing, and listening. The scale is 160-210. The scale
Score Acceptance: A score of 180 is acceptable.
Note: The criteria for English are different from university to university. The English examinations approved by the university/institution to which you apply are best checked in advance.
Entrance Exams for Undergraduate Courses in Australia

STAT (Special Tertiary Admissions Test):
Designed by the ACER, the STAT is an aptitude exam to measure a variety of verbal and quantitative reasoning skills that is a requirement for undergraduate education. Three forms of STAT exist, including Multiple Choices, English written and STAT.
Eligibility: The eligibility criteria differ in respect to the minimum age necessary for STAT, from university to university.
Pattern of Examination: The Multiple Select STAT has 70 questions to be answered in two hours. The STAT is utilised by a certain school to enter a certain programme and includes multi-choice questions to be answered within 2 hours. The STAT Written English examination examines the applicant's capacity, with the support of either STAT For STAT's Multiple Choice, to express his ideas and ideas in writing. It lasts an hour.
Australian Medical School Entrance Exam
The AMC examinations are set at the level of attainment of medical knowledge, clinical skills and attitudes required of newly qualified graduates of Australian medical schools who are about to begin intern training.
| | | |
| --- | --- | --- |
| Exam Name | Description | Application Fee |
| UMAT | An exam originally conducted by the Australian Council of Educational Research (ACER) in Australia and New Zealand was the Undergraduate Medicine and Health Science Admission Test. The UMAT was exclusively utilised in undergraduate courses for domestic applicants' choice. | $240 |
| UCAT | University Clinical Aptitude Test stands for UCAT. UCAT is one of three key criteria for selecting students in high demand occupations in health such as Medicine and Dentistry from most universities in Australia and New Zealand (the other two criteria being performance in final high school exams and interviews). | $305 |
| MCAT | The MCAT is a standardised test given by Association of American Medical Colleges (AAMC) and is needed for overseas candidates for several graduate medical schools in Australia (usually one of GAMSAT or MCAT is required). | $320 |
ISAT (International Student Admissions Test):
ISAT is a computer-based examination created by the ACER (Australian Council for Education Research) to support the selection of undergraduate students from the Australian universities for medical, dentistry, and health programs. It assesses the knowledge, intellectual capabilities, and potential of applicants who are necessary for higher education success.
Eligibility: The eligibility criteria vary from university to university.
Exam Pattern: The examination has multiple choice questions that must be completed in 3 hours based on quantitative reasoning and critical thinking.
LSAT Exam (Law School Admission Test):
The LSAT is a standardized exam run by the LSAC (Law School Admission Council) which supports the admission process of the JD program of the Melbourne Law School, Australia, and the West Australia University – Faculty of Law.
Eligibility: There is no prerequisite. However, fluency in English is required.
Exam Pattern: The LSAT has five parts, including reading understanding, two logical reasoning, analysis and writing (unscored section- it is not included in the LSAT score calculation). There are around 35 minutes in each area and several questions are asked.
Entrance Exams for Postgraduate Courses in Australia

GAMSAT (Graduate Australian Medical School Admissions Test):
The GAMSAT is organised in cooperation with ACER (Australian Council of Research for Education) and is necessary for admission to graduate level medical and healthcare courses. It is held in March and September twice a year. Approval: The candidate holding a bachelor's degree or registered for a bachelor's degree is qualified for the GAMSAT programme in the final year.
Exam Pattern: The GAMSAT test consists of three components: humanities and social sciences, biological and physical sciences and writing communication. The test consists of three components.
GMAT Exam (Graduate Management Admission Test):
The GMAT is a standardised computer examination, which determines the candidates on 4 yards. - In Australia, many GMAT scores are accepted for their MBA programs by B-schools. In many Australian commercial institutions, the GMAT score allowed is 680 or above.
---
By accepting you will be accessing a service provided by a third-party external to https://www.aeccglobal.in/