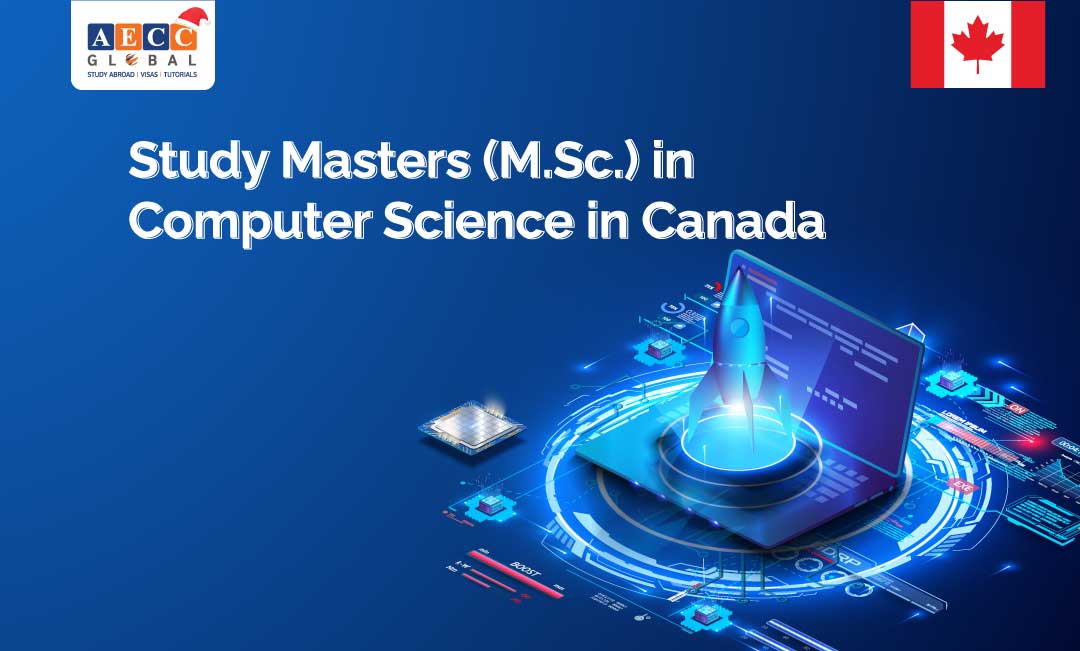 Masters in Computer Science in Canada for International Students
Generally, a study program must appeal to a student in various aspects like feeding the hunger towards knowledge, awesome experience, and better career prospects. Recent developments in computer science & technology have created greater impacts in our lives. This is the main reason why students are preferring computer-related programs in different sectors. The UG and PG courses are designed in such a way to meet the demands of businesses and industry. It helps students to gain a solid education in computer science and/or software engineering at various levels of theoretical as well as practical education. Generally, MS in Computer Science deals with the coursework and research with the presentation of a special thesis. By pursuing MS in computer science in Canada you can gain amazing experience as well as the gateway for a better career.


Why MS in Computer Science in Canada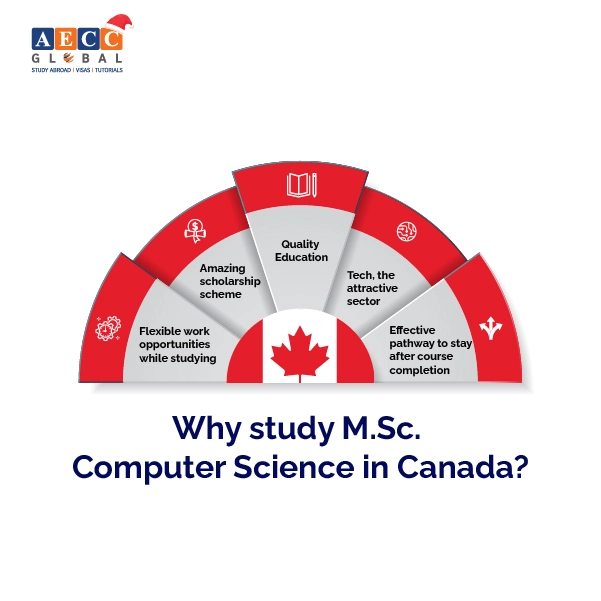 Quality education:

Making decisions to study in Canada is mainly based on the quality of education. Especially, when it comes to the Computer Science program, Canada is one of the best deliverables which is internationally recognized and primarily relied on research, thesis, works-on training. 

Tech, the attractive sector

: It is undeniable that the tech-related field sector is one of the biggest and most liked sectors all over the world. There is a huge demand for techies all over the world, mainly to develop and improvise the traditional systems to the very next level.

Amazing scholarship scheme:

Canada is one of the few destinations with considerably high tuition fees. However, you need not worry about the expenses of international studies. The Canadian government and universities are offering wide range of scholarships to international students who are pursuing MS computer science. 

Flexible work opportunities while studying:

Canadian government policies are worked in such a way to help international students to share their leisure time for part-time jobs. You are able to get on-campus part-time jobs as well as off-campus part-time jobs. 

Effective pathway to stay after course completion:

There is a great chance to get amazing opportunities after studying in Canada. Even some may have the idea of getting permanent residence after graduation. It is easier to stay and get permanent residency than other leading study destinations.
Top Universities in Canada for MS in Computer Science
Canada is known for its vibrant, and forward-thinking institution that offers a transformative education that evokes all of its aspirants to be valuable future leaders. It also provides an exceptional learner-center experience for international students. Especially when it comes to Master programs in Computer Science, Canadian universities offer exceptional educational excellence to meet the demands of the future tech world. Thus, this is an important step to consider the suitable university that offers MS courses in Computer Science.

Want to know some of the best universities that offer MS in computer science?

Here is the list.


| | |
| --- | --- |
| S. No | Popular Universities in Canada that offer MS in Computer Science  |
| | |
| | |
| | Memorial University of Newfoundland |
| | |
| | |
| | |
| | |
| | |
| | St. Francis Xavier University |
| | |
MS in Computer Science in Canada Cost

"Cost to study MS in Computer Science in Canada" is one of the most searched terms in Google. Yes, everyone has the curiosity to know about the list of universities that offer a wide range of fee structures. Some may get what they want or some may find it difficult to know about the potential costs that need to be studied. However, the complete cost of study in Canada is variable which is based on the factors. The average annual tuition fee to study Masters in Computer Science in Canada will range from around 15,400 CAD to 35,000 CAD. 
Here is the list of popular universities with the tuition fees details: 


| | |
| --- | --- |
| Top Universities that offer MS in Computer Science  | Average Annual Tuition Fees (CAD) |
| | |
| | |
| Memorial University of Newfoundland | |
| | |
| | |
| | |
| | |
| St. Francis Xavier University | |
| | |
Pre-arrival Costs
There is a series of steps that need to be done in the process of application. In addition, there are certain expenses that are expected where international students must be prepared. This includes application fees, test fees, Visa applications, Health accommodation, and other types of costs. These expenses are not such big as the tuition fee but it is critical to make the smooth transition from all perspectives. 


| | |
| --- | --- |
| Types of Expenses  | Expenses (USD) |
| | |
| Visa | |
| Health Insurance | |
| IELTS Fees | |
| TOEFL Fees | |
| | |
Cost of Living in Canada
In overseas education, all you need is to have a happy, healthy & fun-filled study. Such a wonderful experience will be mindful and memorable forever along with the world-class recognized degree in your hand. Yes, if you are looking for the above perspective, Canada is a suitable place to kick start your study journey. Anyone can able to manage the cost of living in Canada with the proper and prior plan. For this, you just need to know about the importance and lists of potential costs that are expected.

Ready to spend rightly and get a better experience from Canada?

This is the list for you
| | |
| --- | --- |
| Categories | Cost |
| Accommodation | CAD 5,000 – CAD 10,000 / Annum |
| Travel Costs | CAD 80 – CAD 110/ Month |
| Health Insurance | CAD 80 – CAD 110/ Annum |
| Food | CAD 300- CAD 400/ Month |
| Entertainment | CAD 750 |
MS in Computer Science in Canada: Requirements & Eligibility Criteria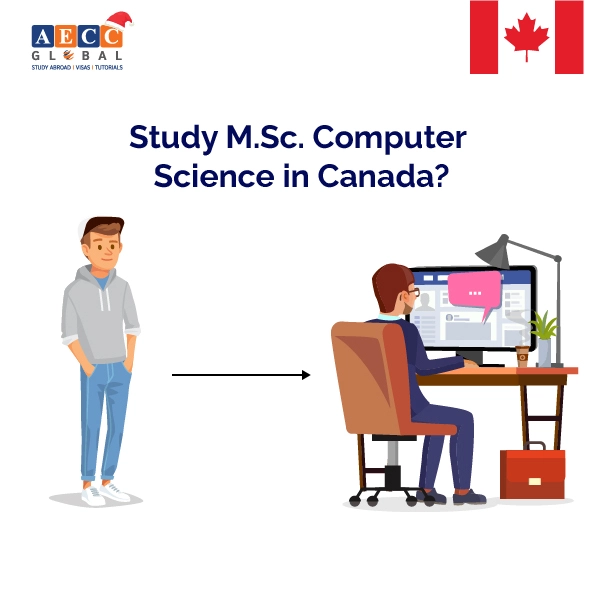 Generally, the universities and government of Canada expect students to have some basic criteria to get admissions. This helps to check the standards of international students and ensure they meet the requirements from study centers. However, this is not a big deal as you think. A student needs to complete the undergraduate program from a recognized institution. In addition to this, some standardized tests are taken into consideration where students must hold decent scores.
 
It is important for international students to have 16 years of education from their previous institutions. 

Applicants who are graduates of Bachelor in computer science are given additional preferences to Master of computer science. However, students from other departments can also apply for MS in Computer Science based on the weightage of the student's profile. 

 The CGPA of a Bachelor degree can be considered in the range of 7 to 8 on a scale of 10. 

Work experience in the related fields is taken into consideration.
Document Requirements to study MS in Computer Science
Universities of Canada expect students to submit a set of documents to make the application process go smoothly. This is mainly to check the standard and eligibility of the international students who want to apply for an MS in Computer Science. Below are the common lists that are needed to submit to apply to universities. This may vary from one study institution to another based on the requirements.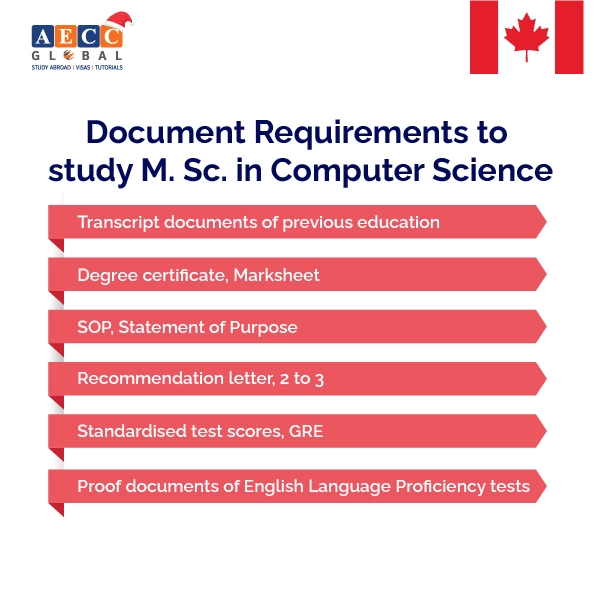 Masters in Computer Science in Canada with Scholarship

Most competitive funding elements are available in the form of awards, bursaries, research assistantships which are offered while at admission to any international students to reduce their financial burden. Thus, they are able to focus on study, research, exams, and other extra-curricular insights in time of studies. The range of Scholarships available for students ranges from 620 CAD to 28600 CAD. Generally, many universities expect students to provide additional applications along with admission applications to get scholarships. If you want to apply for scholarships in popular universities,

Here is the list for you.
Jobs in Canada after MS in Computer Science

Popular companies like Scotiabank, Sterling Turner, Amazon, etc., offer a wide range of job opportunities around the world. You can stay in Canada with a work permit after graduation for your job. International students get an amazing chance to get placed in a renowned organization with high salary packages. Also, pursuing an MS in Computer Science in Canada will prospect with striking academic and professional exposure in the sector of Information technology. 


Popular jobs for MS Graduates in Canada

Job Roles 

Information Technology Specialists

Providing system administration

Networking 

Hardware and software support

Computer Programmers

Developing web portals and E-commerce applications

Data analysis and scientific computing 

Developing programs for linguistic analysis 

Designing and implementing computer games

Computer Researchers

Research in medical coding imaging, cell biology, vascular biology, and stem cell biology

Professors

Teaching faculties are in a high range of demands of the various educational institutes. They are in great need of help in preparing students for the upcoming technological demands. 
Apart from the core fields, Ms Computer Science graduates can also get hired as:
Game Developers 

Applications Analyst 

Application Developer

Cybersecurity Analyst

Data Analyst 

Database Administrator 

Forensic Computer Analyst

Informations System Manager

IT Consultant
Average Salary in Canada after MS in Computer Science
Computer science programs have increased interest over the past few decades mainly due to their ample opportunities to build a career. If you are seeking to learn everything from primary programming tasks to innovative programs, this degree is the right choice for you. Not only in a learning experience but also great advantages of salary packages. Do you know? The average salary of MS computer science graduates ranges from 86,000 CAD to 120,000 CAD in 2021. And there is a magnificent scope in the future for graduates with or without experience. 


| | |
| --- | --- |
| Popular jobs | Average Annual Salary(CAD) |
| Information Technology Specialists | |
| | |
| | |
| | |
| | |
| | |
| | |
| | |
| | |
| | |
| Forensic Computer Analyst | |
| Informations System Manager | |
| | |
With the computer courses offered by Canadian Universities, you'll get an amazing chance to get a beautiful experience in vibrant cities. Global leaders of the popular tech industries are once the graduates of Canadian universities. If you are looking to pursue MS in Computer science in Canada, you've already made the right decision. Just pick your favorite universities and study in the upcoming intake. AECC is the leading overseas education consultancy that partnered with the top universities in Canada. Are you ready to build your dream career? Now is the right time!