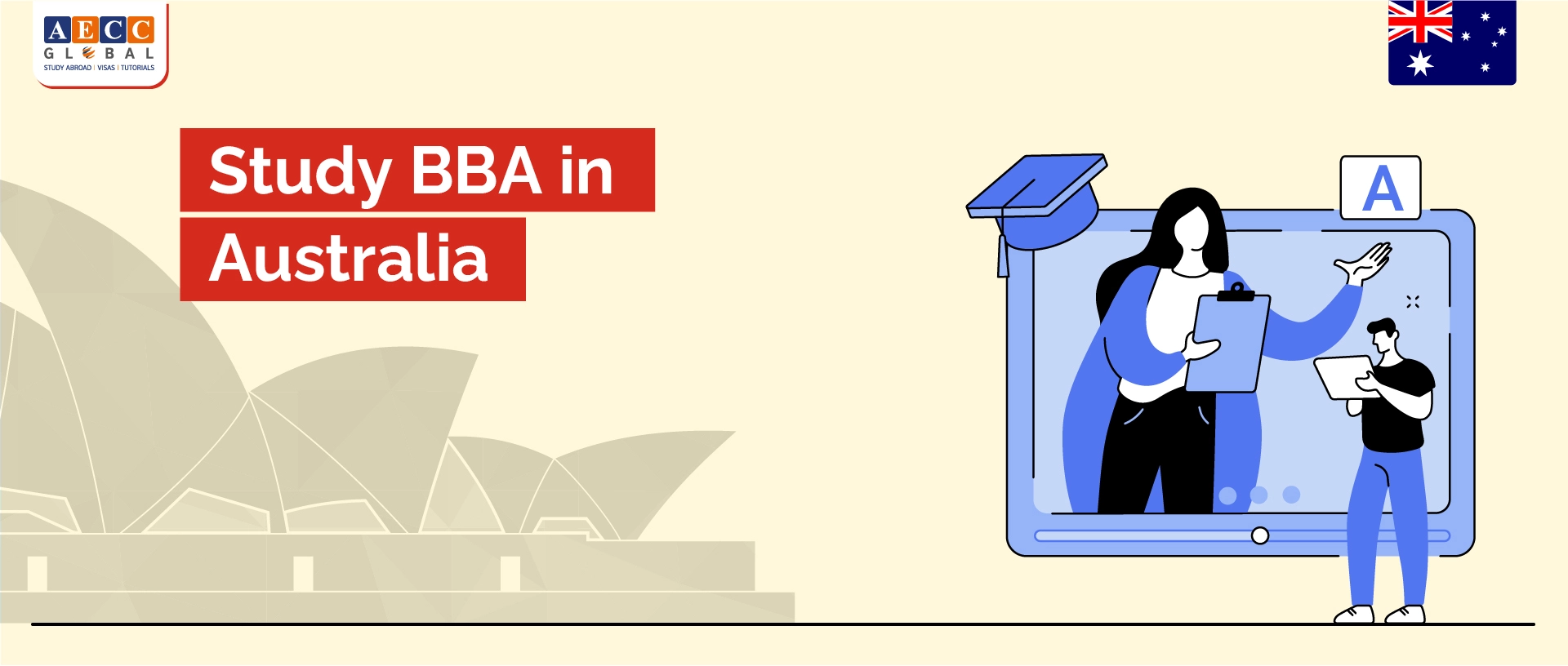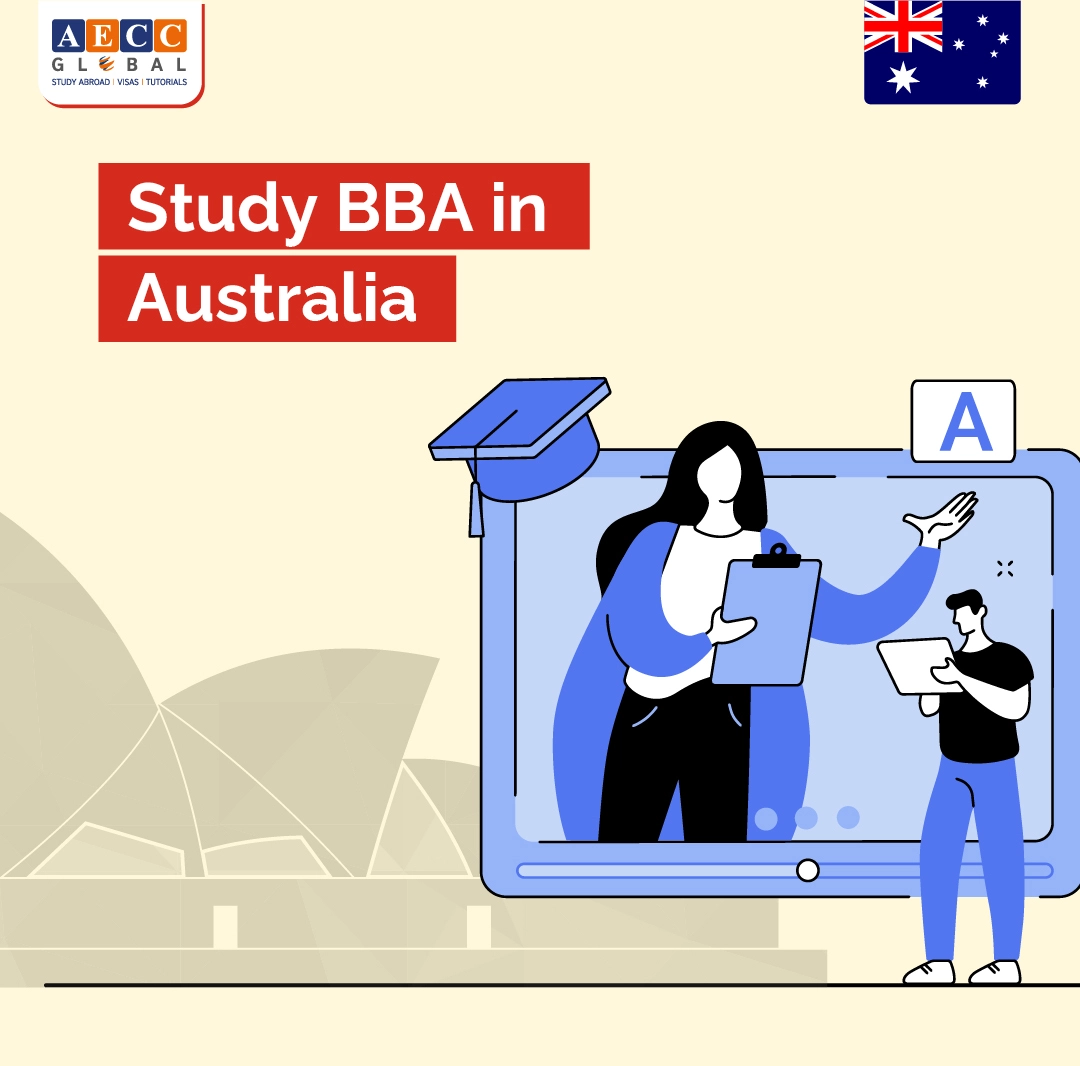 Study BBA in Australia for Indian Students
Business management is an art! The outcome of any business can be defined through its returns, popularity, reputation, and cash flow. Recent developments in the corporate world are mainly based on educational excellence in business administration. This is a reason why there is a great demand to pursue management-related courses. Also, learning these programs from the top destinations of the world is something more considerable these days. There are top destinations in the world that offer top-notch Bachelor courses in management. Among them, BBA in Australia is something more special where graduates are placed with top recruiters of the world in different sectors.
Why Bachelor of Business Administration in Australia?
As per the Times Higher education world ranking, leading universities in Australia offer BBA which are ranked in the top 100. 

As per QS Global ranking, 3 business schools in Australia are ranked in the top 100's of the world. 

As per QS best student cities, Melbourne, Brisbane, Sydney, Perth, Canberra, Adelaide, and the Gold Coast are the most preferred cities for students. They are also ranked in the top 100 cities of the world. 

Australia is famous for its exceptional financial funding. Yes, the Australian government has allocated around 300 million AUD on scholarships for overseas applicants. 

Pursuing higher education in Australia improves your career credibility. Yes, with the globally accepted undergraduate degree, you can get amazing job opportunities with skyrocketing salaries as well as good chances for post-graduation.
Best BBA Colleges in Australia

A very important phase during the study abroad journey is the university selection process. When it comes to undergraduate, there are lots of choices available in Australia based on different factors. It can be classified on the basis of the standard of education, availability of management specialization, the popularity of cities, program fee, cost of living, etc. When it comes to BBA, the first thing that comes to mind is the standard of the curriculum offered by the particular institution. Many universities in Australia have a wide range of BBA programs for international students. Generally, there are some determinants through which the standards of universities are determined. This includes US News Best Global Universities, QS World University Rankings, and The Times Higher Education World University Rankings.


| | | |
| --- | --- | --- |
| S.No | University | QS World Ranking |
| 1 | University of New South Wales | 40 |
| 2 | Monash University | 45 |
| 3 | The University of Queensland | 61 |
| 4 | Australian National university | 63 |
| 5 | The University of Western Australia | 150 |
| 6 | Deakin University | 151-200 |
| 7 | Griffith University | 151-200 |
| 8 | Macquarie University | 151-200 |
| 9 | RMIT University | 151-200 |
BBA Course in Australia

Australian universities are welcoming students to pursue various degree programs in management. Undergraduate courses like BBA have different domains like accounting, finance & economics, organizational behavior, human resource management, etc. Every specialization has its own way of importance and value that emphasizes aspirants to be future leaders of any business. If you want to know about the various programs that are popular in Australia, here is the list. 
BBA in general management 

BBA in business 

BBA in Economics 

BBA in International business 

BBA in Finance 

BBA in Marketing 

BBA in Entrepreneurship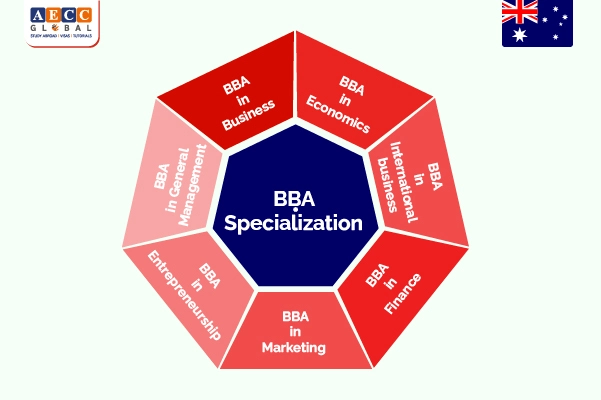 BBA in Australia Fees

International students who want to pursue undergraduates in any overseas location may be keen enough to make decisions based on the costs associated with the program. Many popular universities in Australia provide affordable tuition fees to pursue bachelor's programs. Investing in these courses is always valuable that gives amazing returns after completion of the course. If you want to pursue a bachelor's in management in Australia, you must think about major prospects like tuition fees and cost of living. 


| | |
| --- | --- |
| University  | Average Annual Tuition Fee (AUD) |
| University of New South Wales | 38,882 - 50,231 |
| Monash University | 45,774 - 47,263 |
| The University of Queensland | 34,051 - 46,705 |
| Australian National university | 47,449 - 51,170 |
| The University of Western Australia | 41,494 - 45,030 |
| Deakin University | 33,865 - 40,006 |
| Griffith University | 32,005 - 33,679 |
| Macquarie University | 35,726 - 41,681 |
Cost of living in Australia

Living expenses are one of the important determinants for international students. You can make your living as sophisticated as possible with proper planning. Also, it is possible to have things with a range from least expensive to high costs. Understanding the different prospects of living costs helps to make the right decisions in all aspects. 
Cost of Living in Popular Cities of Australia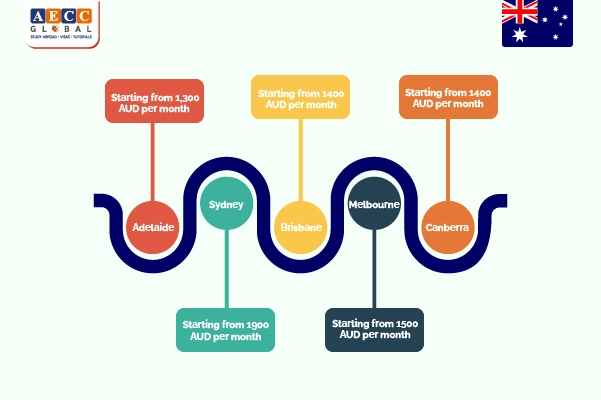 Scholarship for BBA in Australia
One of the main reasons for the popularity of Australia is its extensive financial aid to international students. The Australian government offers more than 300 popular scholarship schemes to aspirants. Apart from this, popular universities of Australia offer a wide range of scholarship policies. These scholarships are mainly based on the courses they going to pursue, past academic records, university selection, etc., 
University 

Scholarship

Benefits 

MRS Queer Leadership Scholarship

Monash International Merit Scholarship

Australian National University

Business and Economics of India Excellence Scholarship

Business and Economics International Undergraduate Scholarship

Tuition fee waiver for international students

The University of Queensland

India Global Leaders Scholarship

UQ Economics India Scholarship

Deans Sir Samuel Griffith Scholarship

Chancellor's Scholarships
Student Visa for Australia from India

Any international student who wants to pursue BBA in Australia can apply for a student visa. The only essentiality is to be prepared early by all means. With the friendly policies of Australia, getting a
student visa
is very easy when compared with other popular destinations. Generally, Indian students who want to pursue an undergraduate degree need a
student (subclass visa)
regardless of the program they undertake. 


Document required to apply for student visa


Statement of GTE (Genuine Temporary Entrant) 

Experience documents, if available 

Proof of English proficiency tests

Details of health insurance policies 

Photographs (passport sized)
Jobs after BBA in Australia
Based on the interests of students, many job opportunities are available in Australia currently. With the increased SMEs and startups, international students are getting placed with good salary packages. After completing your BBA in Australia, either you have a choice of joining masters in corresponding domain or you will get the chance of picking your favorite jobs. However, it is important to know about the popular jobs with tons of scopes. 

You have a broad spectrum of opportunities in various sectors like Accounting, communications technology, business analysis, commercial law, entrepreneurship, event management, financial planning & assisting, human resources, international business, management, direct and digital marketing. 

If you want to know about the popular designation, here are the choices for you: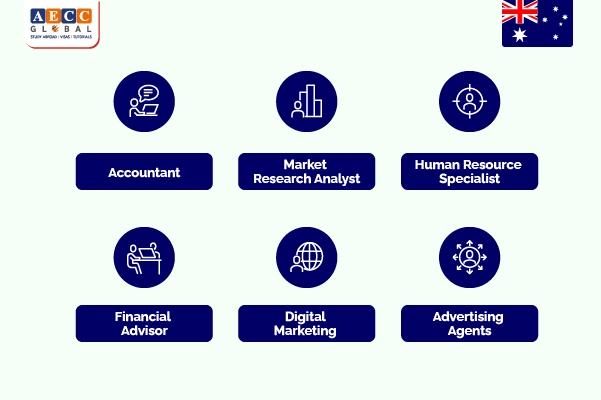 BBA Salary in Australia
Top recruiters in Australia hire BBA graduates for different designation with skyrocketing salaries. Generally, it may vary from one company to another based on the skills and academic background of students who are from recognized universities in Australia. 
| | |
| --- | --- |
| Designation | Average Annual Salary (AUD) |
| | |
| | |
| Human resource specialist | |
| | |
| | |
| | |
Among a few top study destinations, Australia has its own reputation and recognition all over the world. With the educational excellence and great history, it is irreplaceable in terms of graduation and job opportunities. Management students are accepted by the top organizations of the world at amazing payscales. If you wish to pursue a BBA in Australia, you've made the best decision. Top universities are enrolling international students for 2022 intakes. AECC Global has partnered with these top-notch universities and assists Indian students to secure admissions with the right scholarships.