How to Study in the USA from India?
If you plan to study abroad, let me tell you that the USA is one of the best destinations ever. With the most number of globally ranked universities globally, the USA tops the list of almost all students' study-abroad dreams. Nobody should be explained the USA's place in terms of science, technology, innovation, and everything else. They come first almost always. As the global STEM leader (Science, Technology, Engineering, & Math), these courses are naturally in high demand in the USA.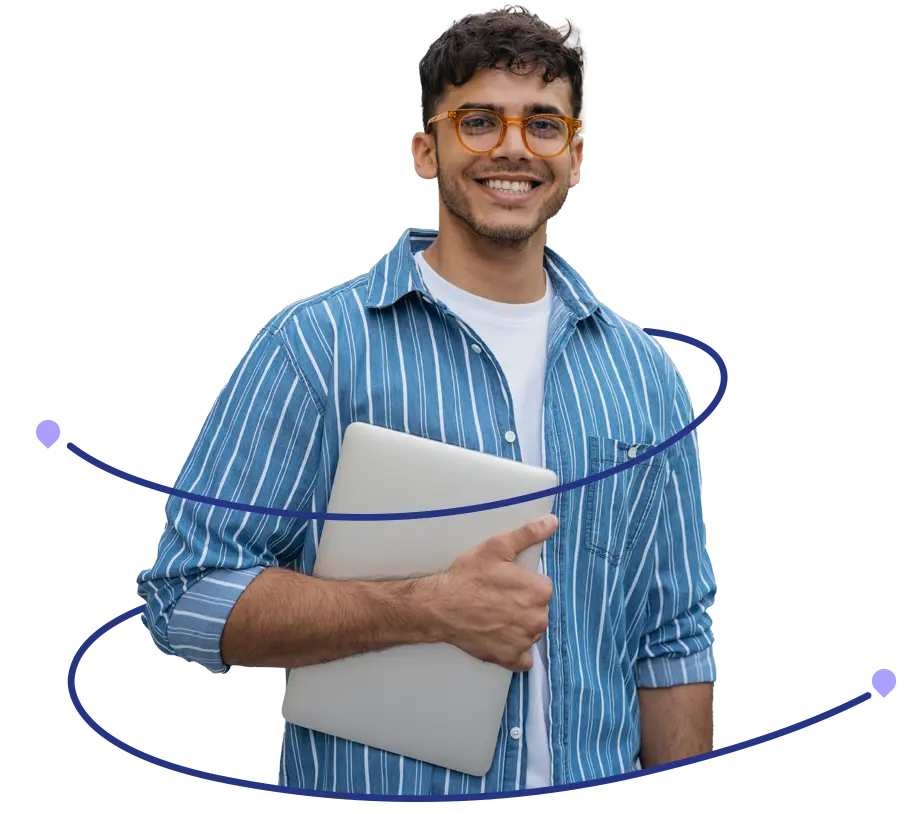 Why Study in USA as an Indian Student?

The USA has some of the best colleges and universities globally, and it is a good thing that they provide good quality education. Everybody has a different reason for choosing the USA as their dreamland. A few things that make the USA a better choice are:


An array of the best universities:

The USA is home to over 5000 universities, and most are ranked the best in the Global University Rankings. A few universities would include Yale University, Harvard University, Cornell University, Columbia University etc.

Degrees accepted worldwide:

A degree from the USA will land you in a better place. If you are looking for a degree next, you will find how valuable it is. On the other hand, if you are looking for a job, you will find it easier to land a better-paid job in the USA or any other country.

Career opportunities big and wide:

A degree from the USA helps you get a better job. You also have the option to do internships to have an experience certificate that will be valued both in the USA and abroad.

Flexible education system:

The USA provides a more flexible opportunity for education. If you are doing your Bachelor's, you need to decide on the subject for your Master's only in your second year. There is no pressure to choose it in the first year itself.

Choose based on your ROI:

If you take an educational loan for your studies in the USA, you will have to pay relatively good interest. If you cannot pay it on time, the interest may pile up. So, choosing a university based on ROI will help you survive an economic downfall.

Cheerful campus life guaranteed:

You will see many of the best universities in the USA, and there will be students from all cultures. This will help you understand more about the life outside and provides you with the best campus life.

Exclusive support for international students:

The universities in the USA provide support in various forms exclusively for international students. The language workshops, orientation programs etc., will make it easier for the students.

Earn some extra bucks:

You can work 20 hours during your semester on a part-time basis, and during the semester breaks, you can work for 40 hours. This will help you earn some money and help you with your finances.

Cultural diversity:

The USA is a hub of several cultures intermingling. You can interact with and be friends with students from several different countries, which will help you know more about several cultures. This can, in turn, help you feel less homesick as well.

Networking opportunity:

Unlike in India, professors in the USA are more open to discussion and debate. This will help get valuable advice as well. The conduction of career workshops and counselling sessions will help you get a better chance of employability. According to the QS World Employability Rankings 2020, the universities in the USA rank most in terms of employability.
What is the Best Course to Study in USA?
Computer Science:

Computer Science is one of the popular courses among international students in the USA. There has been an increased demand for software analysts, software engineers etc. It exposes several companies, making it the best choice for international students. Even within the USA, Silicon Valley is considered one of the best places as it is the hub of companies like Apple, Microsoft, Google, Facebook etc.

Business Analytics & Data Science:

Data Science, Business Analytics, and Information Systems are a few courses in the USA that are in demand. Recently, the country saw a huge uprise in the number of students pursuing degrees in these disciplines.

Mechanical Engineering:

Mechanical Engineering is the third most-chosen course in the USA. It is also one of the oldest engineering streams ever and covers courses like mechatronics, automobile, aerospace, aeronautical etc.

Electrical & Computer Engineering:

Computer and Electrical Engineers are in high demand in the USA, especially in California, New York, Massachusetts, Texas, Illinois etc.

Humanities & Social Sciences:

Humanities and Social Sciences cover a wide range of subjects like Geography, Economics, Political Science etc. If you wish to pursue your higher education in this stream in the USA, Psychology, sociology, economics, and International Relations would be better choices.

Medicine:

A Medical Degree, especially an MS, is in high demand in the USA, especially since doctors are always in demand anywhere. Though it is a bit tough to get into a university in the USA is a bit tough, it is equally rewarding.

Finance:

When it comes to Finance, MS in Finance is the oft-chosen course in the USA. The USA gives a STEM-designated course, and it normally prepares students for careers in corporate finance, investment banking, and investment management careers.

Biotechnology:

It is a comparatively lesser-known fact that biotechnology, bioinformatics, and biomedical area are a few fields that offer numerous career opportunities. The research facilities and globally-renowned education make the USA a better place to study the course.

Business Management:

It is always a good option to pursue your Master's in Business Management in the USA. It is also rewarding that students pursuing an MBA avail an Optional Practical Training, which allows them to work for one year.

Liberal Arts:

The education system in the USA is wide and helps you choose from a list of minors and majors. You can choose to do your BA or MA in Education, Theatre, American History and Literature etc.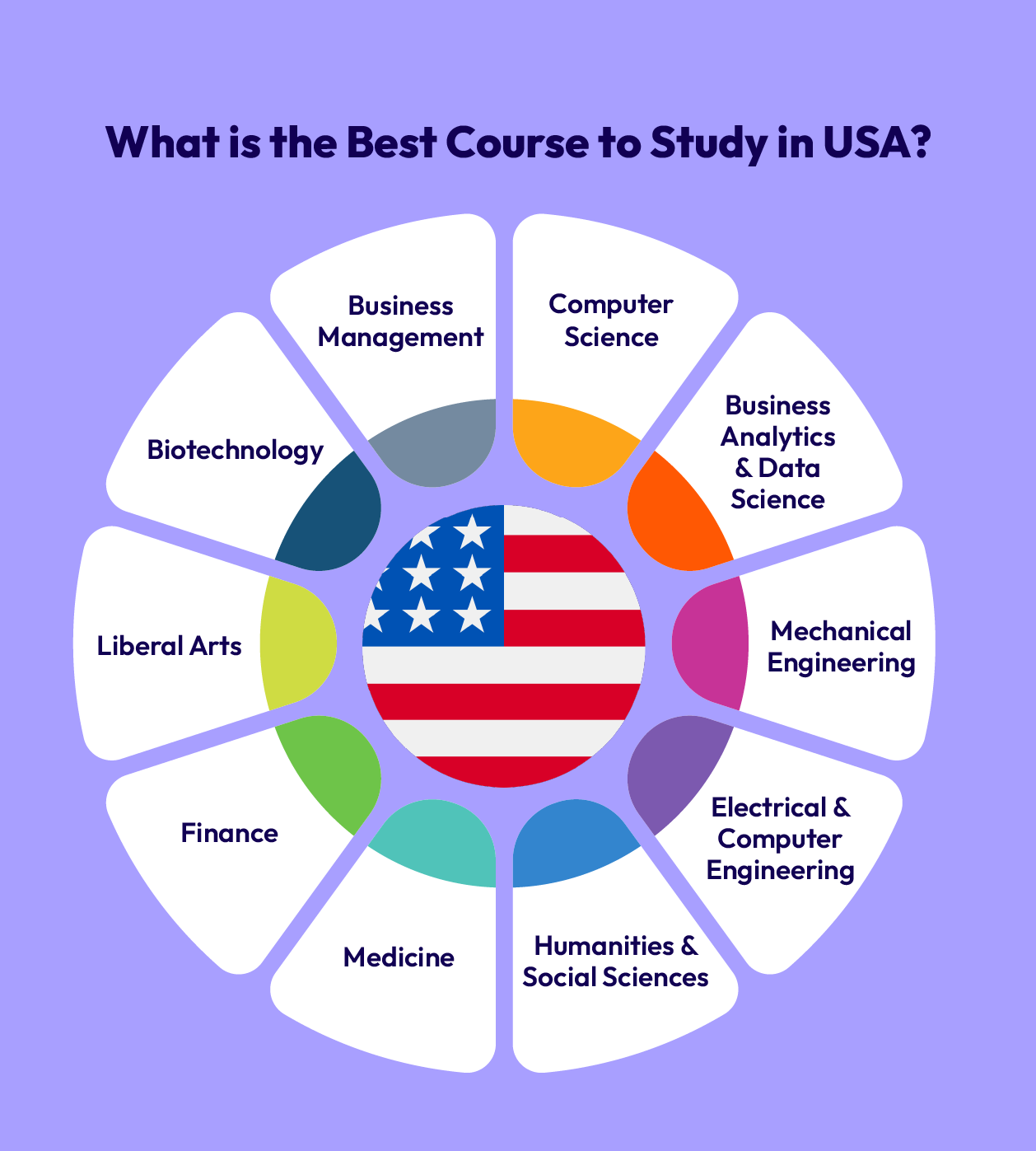 What are the top 10 Universities in USA?
Massachusetts Institute of Technology:

The Massachusetts Institute of Technology is one of the best universities in the USA. It holds the second rank in the Global Universities Rankings and earns the title of the Best Global Universities. It also holds subject-specific rankings, like in Mathematics, Cell Biology, Biology and Biochemistry, Physics etc.

Harvard University:

Harvard University ranks first in the Global Universities Rankings and is an institution revered worldwide. The best-ranked subjects include Biology and Biochemistry, Oncology, Pharmacology & Toxicology, Optics, Cell Biology etc.

Stanford University:

Holding rank 3 in the Global Universities Rankings, Stanford University is known by everyone worldwide. It also holds subject rankings in Chemistry, Material Science, Mathematics, Computer Science, Environment/Ecology etc.

University of California, Berkeley:

More than 70 per cent of students here pursue their Undergraduate degrees, divided into 14 schools and colleges. Holding the 4th rank globally, it offers more than 350 courses and holds rankings in Chemistry, Economics and Business, Space Science, Physics etc.

Columbia University:

Ranking 6 in the global Universities Rankings, Columbia University is a private institution. It holds subject rankings in Psychiatry/Psychology, Neuroscience and Behaviour, Cardiac and Cardiovascular Systems, Economics and Business etc.

University of Washington:

The University of Washington offers over 370 graduate-level programs. It is ranked 7 in Best Global Universities and tops in subjects like Clinical Medicine, Immunology, Geosciences, Social Sciences and Public Health, Microbiology etc.

California Institute of Technology:

California Institute of Technology, ranked 9th in Best Global Universities, has six academic divisions. The best thing about them is that they provide guaranteed housing for all the first-year students, both undergraduate and postgraduate. Geosciences, Earth Science, Optics, Physics etc., are the most-ranked subjects there.

Johns Hopkins University:

This private university has campuses in Baltimore and Columbia. The John Hopkins University, tied with the California Institute of Technology, ranks 9th in Best Global Universities. Surgery, Immunology, Clinical Medicine, Infectious Diseases etc., are the most ranked courses there.

Yale University:

Yale University has around 20% of its population as international students. It has several research centres and institutes. Arts and Humanities, Endocrinology and Metabolism, Psychology/Psychiatry, Optics, Oncology etc., are some of the best-ranked subjects there.

University of Pennsylvania:

The University of Pennsylvania has 19% international students and is ranked 13 among the Best Global Universities. Cardiac and Cardiovascular Systems, Cell Biology, Clinical Medicine, Economics and Business, are a few top-ranked courses there.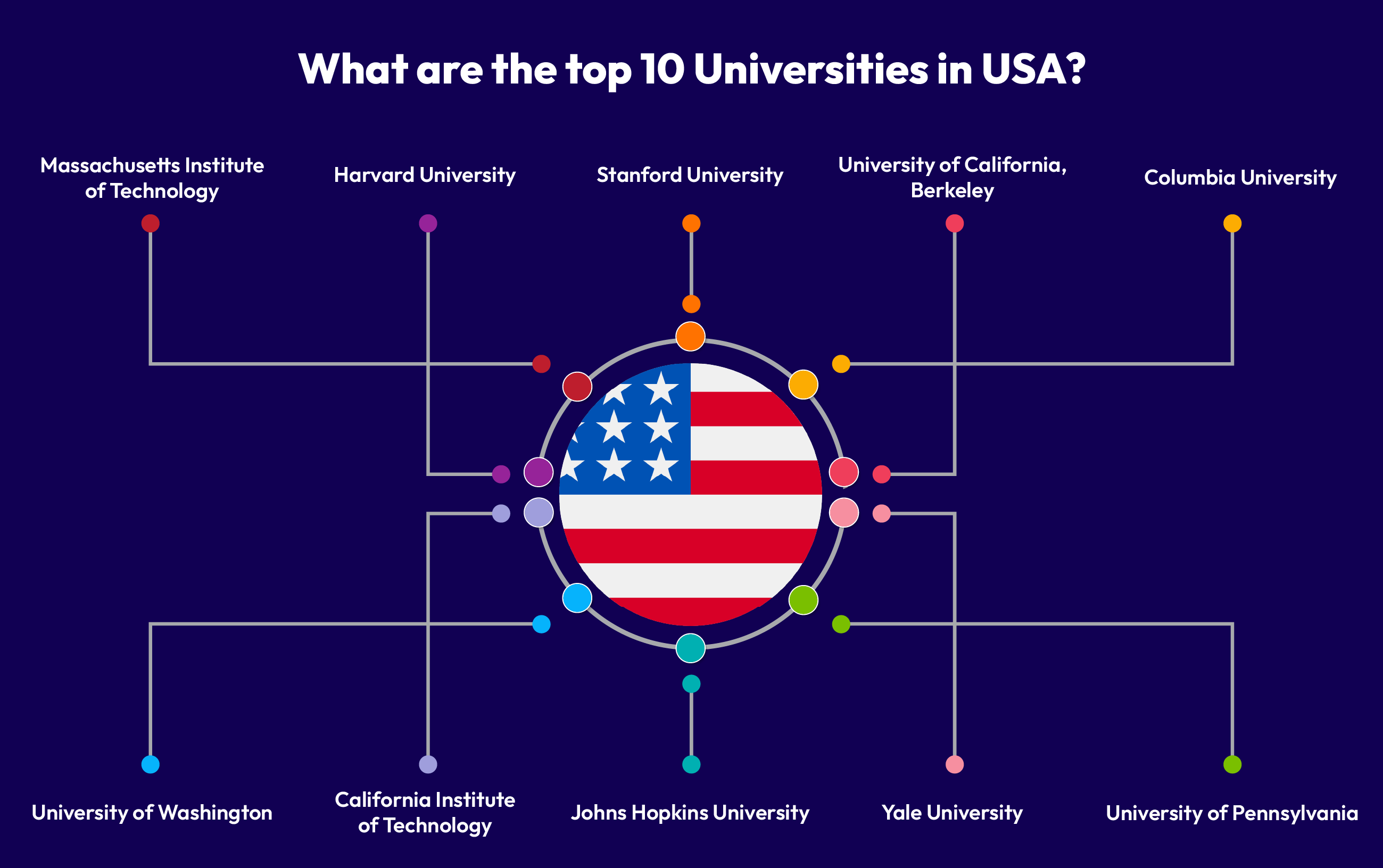 Cost of Studying in USA for Indian Students

The United States has been a preferred destination for international students, especially Indians, for a long time. The USA has the best universities globally, which has led to the country's surge. However, it is necessary to consider studying costs to estimate your finances. Tuition fees would make most of the money spent. At the same time, courses in Humanities, Arts, and Education tend to be cheaper.

STUDY PROGRAMS

| | | | |
| --- | --- | --- | --- |
| S. No | Programs  | Amount in USD | Amount in INR |
| 1 | UG | USD 20,000 - USD 40,000 | INR 16,00,000 - INR 31,00,000 |
| 2 | PG | USD 20,000 - USD 45,000 | INR 16,00,000 - INR 35,00,000 |
| 3 | PhD | USD 28,000 - USD 55,000 | INR 22,00,000 - INR 43,00,000 |
| 4 | MBBS | USD 24,000 - USD 66,000 | INR 18,00,000 - INR 50,00,000 |
Cost of Living in USA

The USA is one of the dream destinations for everyone aspiring to study abroad. The USA is never a cheap country should also be considered. On average, you may need to spend at least USD1000 - USD3000 on your expenses. It also depends on the place you stay. Your expenses will be higher if your university is located in a polished city like New York. Thorough detailing of the kind of expenses you might encounter in the USA is necessary for you to plan accordingly.


KIND OF EXPENSES


| | | |
| --- | --- | --- |
| S. No | Type of expense | Amount in USD |
| | | |
| | | |
| | | |
| | | |
| | | |
What are the requirements to study in USA?
Bachelor's Programs:

If you have to apply for your Bachelor's in the USA, you would need all your educational certificates. Apart from that, an IELTS score should be at least 5.5. The TOEFL (iBT) should be between 70-89 is required. 

Master's Programs:

To do a Master's Program in the USA, your Bachelor's score should be 65%-70%. The GRE score should at least be 290, and you will also need proof of English proficiency.



Doctoral Programs:

To do a doctoral program in the USA, you must submit your educational certificates. On top of that, your GMAT and GRE scores will also be calculated.
Which exam is required for study in USA?
IELTS:

IELTS is an accepted test in almost all universities in the USA. However, most universities do not ask for it if you are proven to have sufficient knowledge of English.

TOEFL:

Not all universities ask for TOEFL. However, most PhD aspirants will have to attempt one. It all depends on the university and its demands.

PTE:

A PTE is a computer-based test accepted worldwide. Most English-speaking countries ask for it. However, you may not need all these tests attempted.

ACT:

The American College Test (ACT) is a multiple-choice test that evaluates your critical thinking capabilities. A minimum score of 22 will be required to clear it.

SAT:

The Scholastic Aptitude Test (SAT) is accepted by a few universities like Harvard University. It is again a multiple-choice test.

GRE:

Graduate Record Examination (GRE) is mandatory if you apply for Engineering and Master's in the USA. A few business schools have also started accepting this score for MBA.

GMAT:

Graduate Management Admission Test (GMAT) is required if you want to pursue your MBA in the USA. A minimum score of 700 would be needed to pass the test.
There are other subject-specific tests as well. For instance, the Law School Admission Test (LSAT), Medical College Admission Test (MCAT) etc., are for Law and Medical admissions.
Scholarship to Study in USA for Indian Students
It will be a dream to study in the USA for everyone reading this. It is a fact that the USA is never a cheap country to live in. however, you will surely get financial support from the various scholarships that the universities offer. Tuition fees count for most of your expenses, and these scholarships cover your tuition fees wholly or partially.
| | | | |
| --- | --- | --- | --- |
| S. No | Name of Scholarships | Details  | Amount in USD |
| | | The Ascend Educational Fund (AEF) is given to PG students | |
| | Akhtarali H. Tobaccowala Fellowship | This is awarded to all the MBA graduates at the University of Chicago | |
| | American University Emerging Global Leader Scholarship | This is for UG students from underserved communities | |
| | Asian Women in Business Scholarship Fund | Asian women who score a minimum GPA of 3.0 are eligible | |
| | Cornell University Tata Scholarship | It is given to deserving UG students from India | |
| | Fulbright-Nehru Master's Fellowship | It is awarded to PG students pursuing particular courses | |
| | | All PG students in the University of Massachusetts, studying particular courses | |
| | Matt Fong Asian Americans in Public Finance Scholarship | Those who do their majors in a California college or university are eligible | |
| | Rotary Foundation Ambassadorial Scholarship | This is awarded to those who work in 6 areas | |
| | Stanford Reliance Dhirubhai Fellowship Program | Those pursuing MBA from the stanford Graduate School of Business are eligible | |
How to get a USA Student Visa from India?

Indian students can apply for three types of visas to study in the USA:


F1 Student Visa:

This is the most common visa which provides part-time or on-campus employment and provides Optical Practical Training (OPT) for a year.

J1 Student Visa:

It is for students acquiring practical training and provides the same employment benefits as the F1 visa.

M1 Student Visa:

The applicants will not be able to work with this visa.



The requirements for an Indian student to study in the USA are as follows: 
Good score in the general exams and English Proficiency test.

Acceptance letter from the university.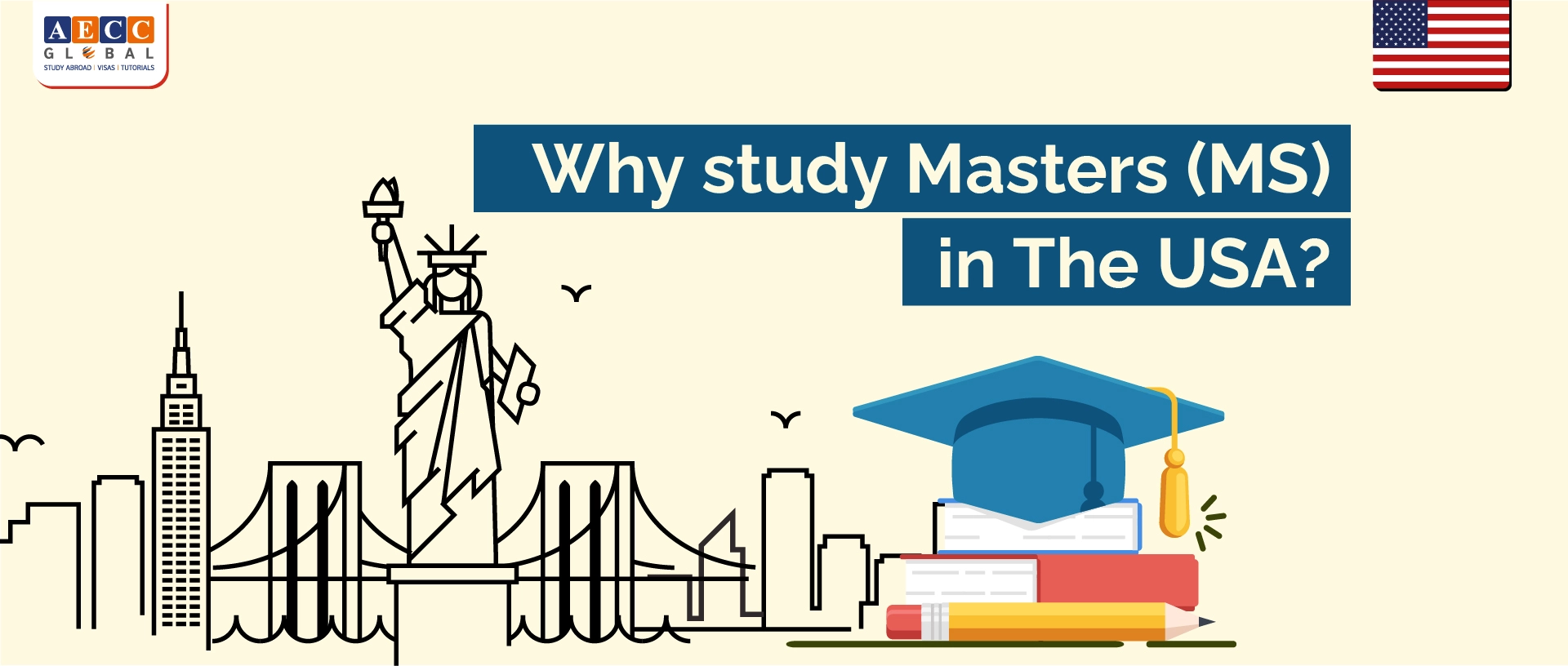 Higher education in the USA prepares international students to stay ahead in this competitive world. Moreover, you have plenty of options for studies and work where you stay or move to the country you like. The USA is one among the top destinations that come into the minds of overseas students who want to pursue Masters in different fields. This is mainly because of a long history of educational excellence.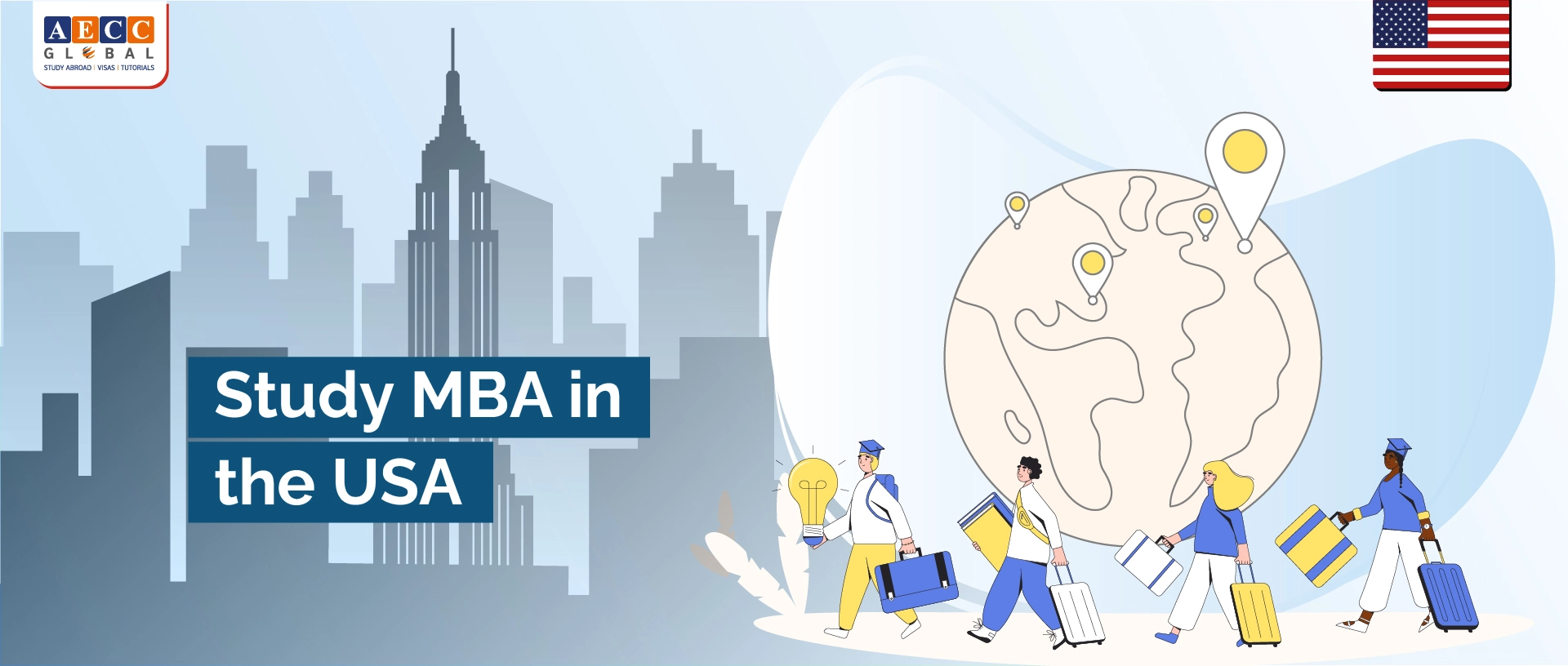 According to BLS, by 2024, around 1,38,000 new opportunities will be available for business management graduates in the USA. This is expected to be a 23% rise in comparison with current demands. There is no wonder why international students love to pursue MBA in the USA. Leadership roles are something more special and emotionally connected with one's soul.