How to get New Zealand Scholarships for Indian Students?
With an exceptional quality of education and standard of living, New Zealand is one of the preferred destinations for international students. The country provides several scholarships, and you have a comprehensive list to choose from. Universities, colleges and trusts offer scholarships, and you can choose which suits you best. These scholarships cover your tuition fees, airfare, health insurance, and living expenses. To know more about them in detail, you can read further.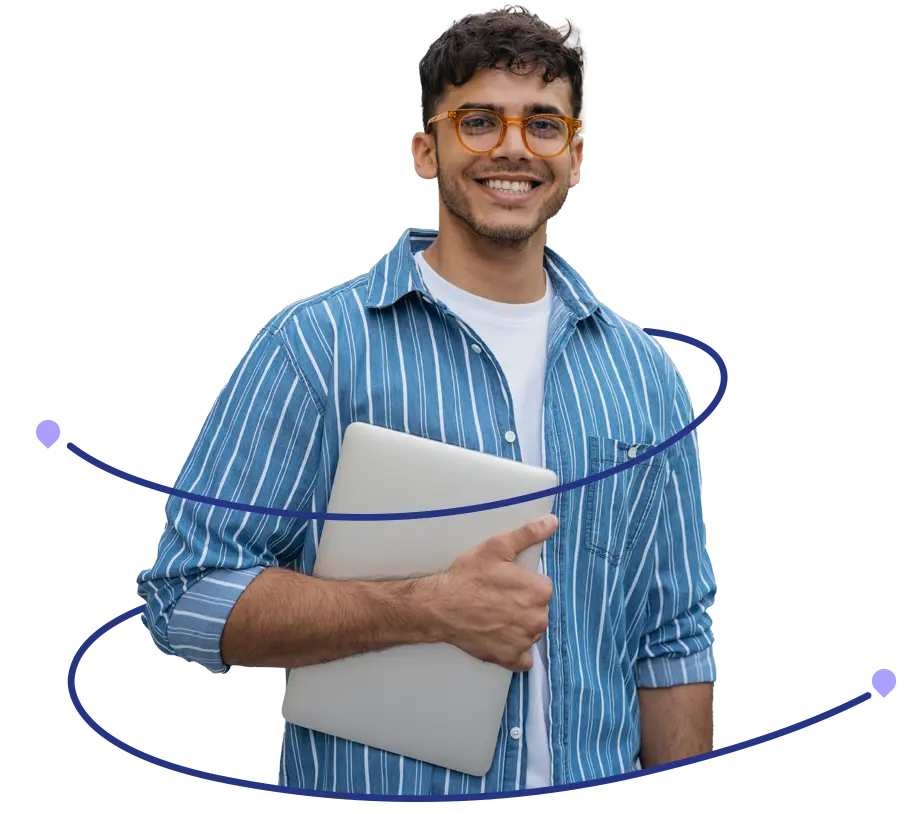 Type of New Zealand Scholarships

New Zealand has several scholarships, and you can choose the ones that best fit your qualifications and eligibility. The main types of scholarships include the following:


Merit-Based Scholarships.

Scholarships for Minorities.
New Zealand Government Scholarships
| | | | | |
| --- | --- | --- | --- | --- |
| S. No. | Name of Scholarship | Description  | Eligibility  | Amount in NZD |
| | New Zealand Pacific Scholarships | This is offered to UG & PG students | Students with an IELTS score of 6.5 minimum can apply | |
| | New Zealand ASEAN Scholar Awards | This scholarship is provided for UG, PG, PhD & Diploma students | All SouthEast Asian students are eligible to apply | |
| | Short Term Training Scholarships | It is open to students who undertake short-term courses  | Students from selected countries are eligible to apply | Weekly allowance + training cost + full tuition fees |
| | New Zealand Development Scholarships | It is open to students of all disciplines | All students who successfully enrol in any institute are eligible | Full tuition fees + establishment allowance + travel allowance |
| | New Zealand Regional Development Scholarships | This is open to all programs | Students from particular countries are eligible | |
| | Commonwealth Scholarships | It is available for Master's & PhD students | Students below 39 years with a good English proficiency test score can apply | Full tuition fees+living allowance+establishment cost+medical insurance+airfare+travel insurance+research & thesis cost |
Undergraduate Scholarships for International Students in New Zealand
| | | | | |
| --- | --- | --- | --- | --- |
| S. No. | Name of Scholarships | Description  | Eligibility  | Amount in NZ$ |
| | | The Victoria University of Wellington funds it | All students of the university are eligible to apply | |
| | International Student Excellence Scholarship | It is awarded to students semester-wise | This is a merit-based scholarship | |
| | International Excellence Scholarship | The University of Waikato hosts it | All international students of the university are eligible | |
| | AUT International Excellence Scholarships | This is open to all high-achieving students | All students of the university can apply | |
| | UC International First Year Undergraduate Scholarship | It will be awarded to 25 Undergraduate students  | Citizens of all countries except New Zealand & Australia are eligible | |
| | New Zealand International Scholarships | It is open to selected disciplines | Students with a minimum IETLS score of 6.0 will be eligible | Full tuition fees+airfare+living allowance+establishment allowance+medical insurance+research & thesis cost |
| | Dr Russell Smith Memorial Scholarship | The University of Canterbury (UC) funds it | All visually impaired students can apply | |
| | Eamon Molloy Memorial Scholarship | This is open to students of UC | Citizens of particular countries are eligible | |
| | Charles and Austin Henry Alabaster Scholarship | This is open to all UG students  | All students enrolled for Greek & Latin are eligible | |
| | Beca Engineering in Society Scholarships | It is available to all Bachelor's Engineering students | All students of UC are eligible | |
New Zealand Universities Scholarships for International Students
| | | | | | |
| --- | --- | --- | --- | --- | --- |
| S. No. | Name of University | Name of Scholarship | Description  | Eligibility  | Amount in NZ$ |
| | | International Excellence Scholarship | It is open for UG, PG & PhD students | This is based on your academic performance | |
| | | International Taught Master Merit Scholarship | This is available for Master's students | This is a merit-based scholarship | |
| | Victoria University of Wellington | Wellington Master's by Thesis Scholarship | Master's students of all disciplines can apply | All students of the university are eligible | NZ$23,030 + first year tuition fee waiver |
| | | Owen Browning Scholarships in Forestry | This is available for all Master's/PhD students of the discipline | All students of all fields are eligible | |
| | Auckland University of Technology | International Excellence Scholarship | All UG & PG students can apply | Residents of all countries except New Zealand & Australia are eligible | |
| | | Orion Master's Energy Scholarship | It is open for Master's students of the energy field | Academic excellence is the basis of it | |
| | | International Research Master's Scholarship | 8 scholarships are awarded for Master's students | All students of the university are eligible | NZ$15,000 + first year tuition fee waiver |
| | Victoria University of Wellington | | 10 scholarships are awarded for UG/PG students | All students of the university can apply | |
| | | | This is available for Master's students | All students are eligible to apply | Tuition fee waiver+airfare+medical insurance+travel allowance |
| | | John McMillan Scholarship | It is open for Undergraduates  | All students of the university are eligible | |
New Zealand Masters Scholarships for International Students
| | | | | |
| --- | --- | --- | --- | --- |
| S. No. | Name of Scholarships | Description  | Eligibility  | Amount in NZ$ |
| | ADB-Japan Scholarship Program for Developing Countries in Asia & Pacific | 300 scholarships will be awarded annually | All students from ADB-JSP borrowing countries are eligible | 100% off on tuition fees+housing allowance+travel expense+medical insurance+books allowance |
| | | The University of Auckland funds this scholarship | All members of ADB-borrowing countries are eligible | Full tuition fee+airfare+cost of living+medical insurance+theses preparation grant |
| | Sir Neil Isaac Scholarship in Environmental Science | The Isaac Conservation and Wildlife Trust funds this | All students of the discipline are eligible to apply | |
| | | This is open to students from selected countries | All students from Southeast Asian countries are eligible | Establishment allowance+tuition fees+travel expenses+medical insurance+research assistance |
| | New Zealand International Scholarships | The New Zealand government funds this | All international students are eligible to apply | Full tuition fees+living allowance+medical insurance+establishment allowance+airfare |
| | Manaaki New Zealand Scholarships | The New Zealand government hosts this scholarship | Students of selected countries are eligible to apply | |
| | International Excellence Scholarship | The University of Waikato funds this scholarship | All students of the university with a minimum GPA equivalency of B+ are eligible | |
| | Alumni Scholarship for Postgraduate Study | This is open for UK students  | All students who did their Bachelor's from the Lincoln University are eligible | |
| | Minority Ethnic Scholarship | It is available to all full-time & part-time students | Academic excellence is the basis of this scholarship | |
| | Global Postgraduate Scholarship | The Lincoln University hosts this scholarship | It is open to all students of the university | |
MBA in New Zealand with Scholarships
| | | | | |
| --- | --- | --- | --- | --- |
| S. No. | Name of Scholarships | Description  | Eligibility  | Amount in NZ$ |
| | Dean's Senior Prize in the Master of Business Administration | The University of Auckland funds this scholarship | All students of the university are eligible | |
| | | The Forte Foundation funds it | It is a merit-based scholarship | |
| | Coursework Master's Scholarship | It is open for domestic & international students | Students with a good academic score in their previous course are eligible | Tuition fee waiver of NZ$10,000 |
| | | It is open for both full-time & part-time students | Those with an average A grade in UG are eligible | |
| | | The University of Canterbury funds this | Students with a poor financial background are eligible | |
| | | Whitireia New Zealand & WelTec hosts it | Academic excellence makes you eligible to get it | |
| | New Zealand Excellence Award | This is open only for Indian nationals | All Indian students of specific disciplines are eligible | |
| | Coursework Master's Scholarship | The University of Otago funds it | All students of the university are qualified | |
| | International Academic Achievement Scholarship | | All students admitted in the university are eligible | |
| | International Excellence Scholarship | The University of Waikato offers this scholarship | This is a merit-based scholarship | |
PhD in New Zealand with Scholarships
| | | | | |
| --- | --- | --- | --- | --- |
| S. No. | Name of Scholarships | Description  | Eligibility  | Amount in NZ$ |
| | New Zealand International Doctoral Research Scholarship | 3 universities together award it to 8 students annually | It is based on academic excellence | Tuition fees+NZ$25,000 living stipend+NZ$600 medical insurance |
| | University of Otago Doctoral Scholarship | 181 students are offered this scholarship | Academic merit is the basis of eligibility | NZ$25,000 + tuition fee waiver |
| | Owen Browning Scholarships in Forestry | It is provided 1-2 students of the University of Canterbury | All students of the university stand a chance to get it | |
| | University of Auckland Doctoral Scholarships | This is hosted by the University of Auckland | It is based on academic merit | |
| | | The University of Canterbury funds it | All Doctoral students of the university are eligible | |
| | | It is open for students of all nationalities | Students of UC are eligible | |
| | Roper Scholarship in Science | All domestic & international students can apply | Students successfully admitted at UC are eligible | |
| | Rata Foundation Scholarship | It is offered by the Rata Foundation | It is a merit-based scholarship | |