Study Abroad Consultants in Nashik
Ease your overseas education journey with FREE assistance from AECC. Walk in to your nearest AECC office today!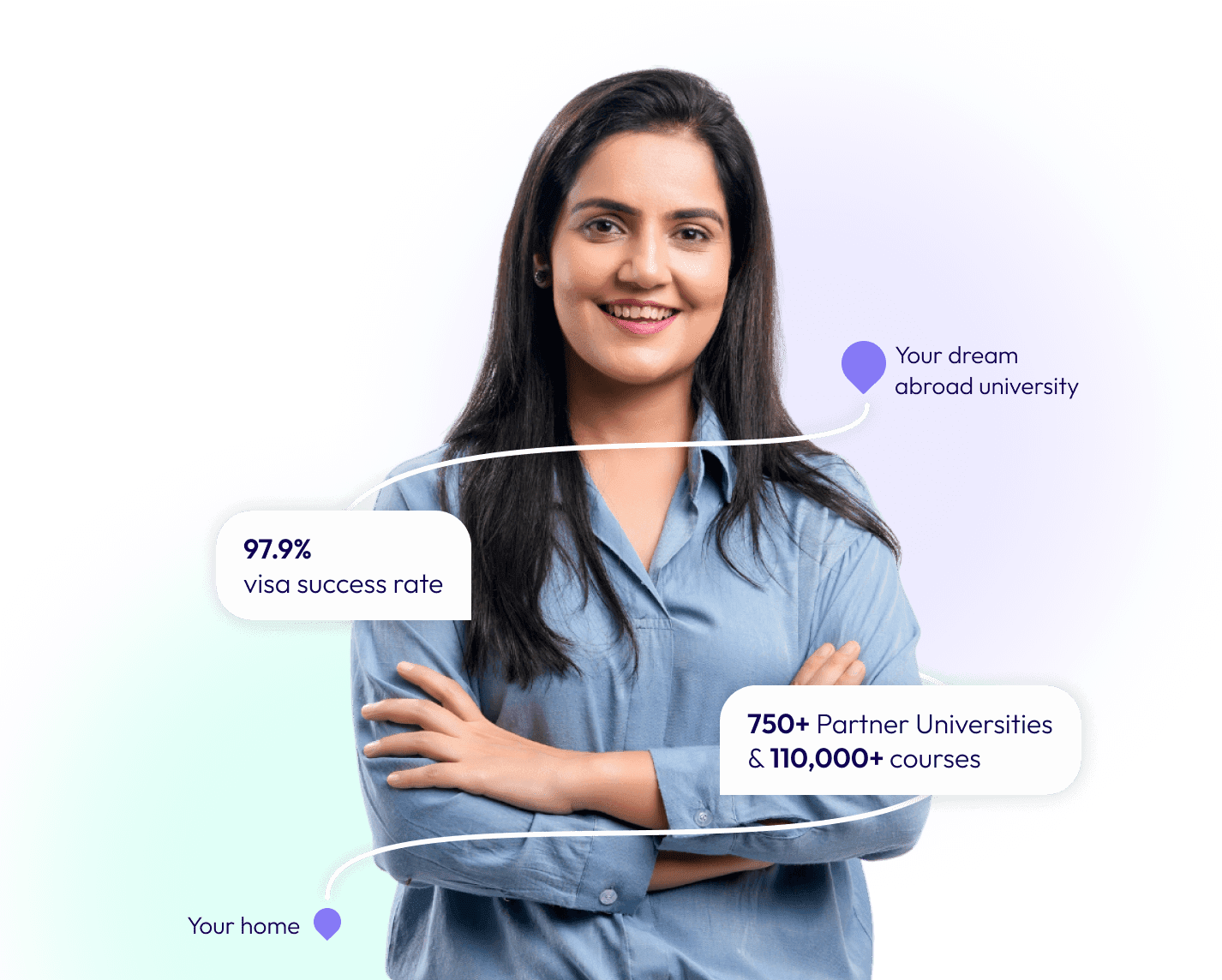 With you at every step of your
study abroad journey
Get personalised, friendly, honest
guidance for free
Get personalised, friendly, honest
guidance for free
With you at every step
of your
study abroad journey
Overseas Education Consultants in Nashik
AECC, India's Leading Overseas Education Consultant, is your one-stop shop for all your abroad education requirements. As a study abroad consultant in Nashik, we provide all of the services that a student would need on their trip to 

study abroad

 under one roof.

We represent over 750 top institutions and institutes throughout the world. Since its establishment in 2008, we have worked hard to give our students with high-quality, professional counselling. Your desire to study abroad is secure in our hands since we provide free consultation services in countries such as the United Kingdom, the United States, Canada, Australia, New Zealand, Singapore, Ireland, France, Germany, Dubai, Switzerland, Malaysia, and many more. We also assist with aptitude testing, test prep for 

IELTS, TOEFL, PTE, GMAT, GRE, SAT,

 and ACT, career counselling, admission guidance, financial support, visa services, travel assistance, and FX assistance. If you are looking for admission to universities or colleges in other countries, we are the finest overseas education consultants in Nashik to assist you.

You will receive complete information on the courses offered, the exams necessary for admission and visa purposes, and the fees involved with studying in your selected country as part of our comprehensive overseas education counselling service. Our experienced team of international education consultants in Nashik will guide you through the full process. Assisting you in acquiring your admission and visa (including preparing and verifying visa documents and following up on visa applications with embassies). We package all of our services to provide you with the best deal and convenience. For 

free study abroad counselling

, you have India's greatest career counsellor on your side for life. Counselling, course selection, documentation, entrance exam coaching, and student visa application are all part of the package.

Fulfil your dream with AECC!
The opportunity to travel the world is the most compelling incentive to study abroad. By studying abroad, you will be exposed to a completely different nation with fantastic fresh perspectives, traditions, and activities. The ability to visit different terrains, natural beauties, museums, and landmarks in your host country is one of the advantages of studying abroad. Furthermore, while you study abroad, you are not confined to only visiting the country where you are studying; you may also visit adjacent nations! 
Every country has its own manner of welcoming students to its institutions. As an example:
You can study in Canada to experience living in a multilingual setting, or you can study in Australia to enjoy a busy and energetic campus life. Many students choose to study in the United States to jumpstart their acknowledged professional careers. To discover the splendour of Europe, a study in Ireland or perhaps the United Kingdom. And yes, why not study in Dubai to experience an affluent lifestyle?
We have successfully supported a great number of Indian students from all backgrounds in accomplishing their educational goals. We take satisfaction in successfully supporting countless students from various backgrounds in achieving their educational objectives. We're only a phone call, e-mail, chat, or short drive away.
It's now your turn. Share your hopes and aspirations with us, and we will make them a reality!
Putting you first in your study abroad journey
We are thrilled to have been a part of 60,000+ successful student stories. Hear a few of their experiences
Team AECC has been a pleasure to work with; They always communicate clearly, respond quickly and treat me with professionalism, openness, and support. Many thanks to the education consultant for making the unthinkable - a reality by providing excellent assistance throughout the process and helping me get my application approved. I truly appreciate that!
Had a fantastic experience with AECC. I want to express my sincere gratitude to my counsellor for his assistance with the application and visa processes. I received incredible help throughout the procedure and was given close attention to every little detail during my visa processing and university application. He was only a phone call away for any queries. I would highly recommend AECC as the best consultancy. Thank you, AECC Team.
Had a great experience with AECC for my student visa. I got my visa on the first attempt, and the whole process was very smooth due to the excellent staff. They are very experienced and professional in their work and also supportive and friendly. Overall, my experience with AECC was great, and I would highly recommend AECC for student visa applications.