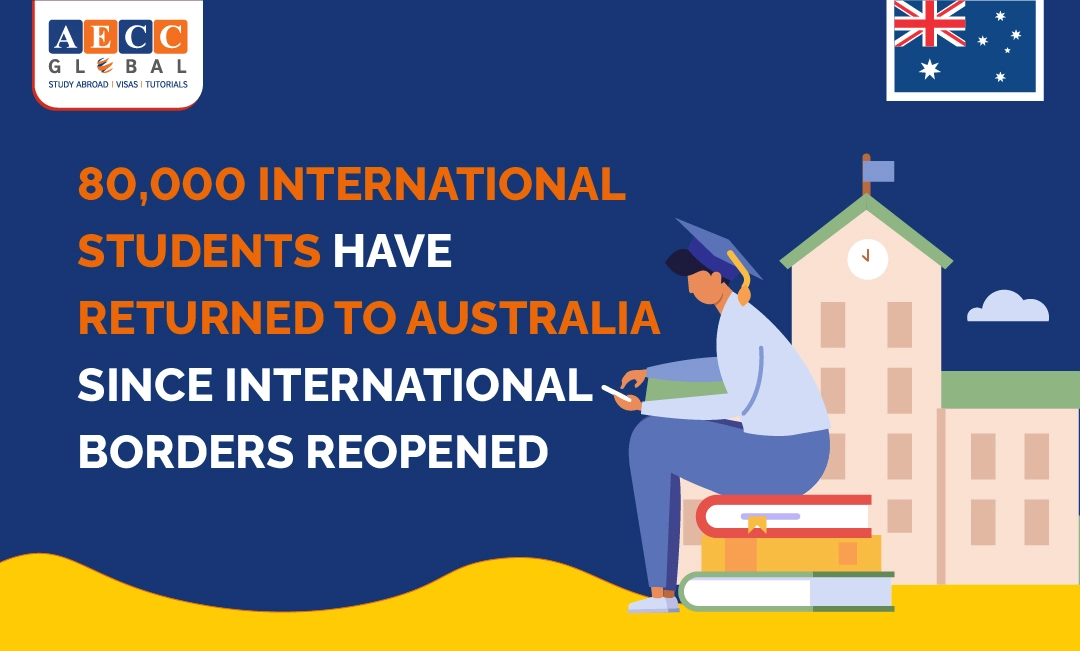 80,000 International students have returned to Australia since International borders reopened
AECC Global India. Study in Australia. Tuesday, 24 February 2022

Australia is celebrating the milestone that's achieved in the past few weeks. Adding more to it, 6000 fully vaccinated international students are expected to arrive at Western Australia in the upcoming weeks, while its international borders are fully reopening on March 3.


Things have changed since the start of 2022 for international students who wish to study in Australia. Re-opening International borders has been one of the changes that has reflected in the increase in the return of international travellers and students. Now Australia has reached the milestone with the precipitous increase of students who have started to travel to Australia to pursue their higher education. 
Yes, the number is HUGE! Around 80,000 students have returned back until this week since Australia's borders reopened. Adding more to it, 6000 fully vaccinated international aspirants are expected to return back to Western Australia in the upcoming weeks while its borders will fully reopen on March 3. 
Around 13,500 students arrived at Australia's universities in the last one week alone - which is a 33% increase from the week prior. Students began arriving on Feb 15. It is notable that around 900 international students had returned back to the state since Jan 20. 
International Students are expected to submit their triple or double dose vaccination certificates along with a proof of negative Rapid Antigen test within 24 hours of departure also with seven days quarantine. 
Every country has advantages in terms of education and lifestyle. Don't worry if you're perplexed! We at AECC Global are ready to give you the most required professional advice and assistance in selecting the right destination, university, and programs that are most suited to you and your career objectives. Reach out to us at

7305318577

today and get yourself registered with us!