The American College Testing (ACT) is an exam that allows students to pursue Undergraduate courses in the USA. Though Canada also asks for ACT scores, the exam is more prevalent in the USA. All students of grade 12 can take the test. The minimum score required to get admission is determined by the university you are applying to. The 2-hour 55 minutes long test analyses your Reading, Mathematics, Science and English skills. There is also an optional Writing section. The test fee can come up to USD 63 (INR 6754). If you wish to know more about the test, the recent updates, eligibility requirements etc., you can read further.
The ACT is one of the USA's most popular college admission tests. ACT Inc., a non-profit organization, conducts it. It is estimated that two million students take the test every year. All 4-year universities and colleges in the USA accept the ACT score. Moreover, all the 225 colleges in the country accept it as well. Some famous universities like the University of Illinois, Oregon State University, Auburn University, Washington State University, University of Massachusetts, New Jersey Institute of Technology etc., have made the ACT score optional. Similarly, the Florida State University, University of Florida, University of Central Florida, University of Georgia, Georgia Institute of Technology etc., have made it mandatory for students to have the ACT score for 2022 admissions.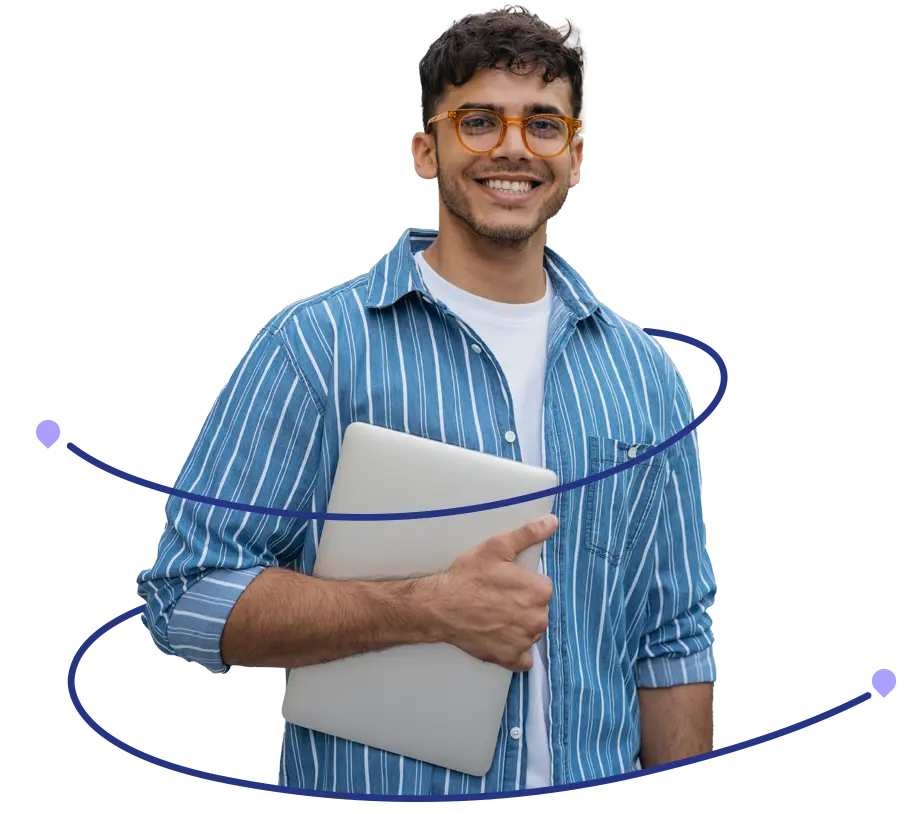 Latest Updates On ACT Exam 2022 - 23

There are a few things you need to know about ACT before you move forward with your 2022/2023 application. The latest news is listed below:


ACT requirement waived off by universities:

ACT will not be required for admissions at Harvard University till the Winter 2026 semester. Those who have taken the test can submit their scores, but it will no longer be a requirement. Simultaneously, the University of California announced on 14 May 2021 that ACT/SAT scores will no longer be a requirement for admission and scholarship. The same will apply from Fall 2021 to Spring 2025 admissions.
ACT made optional by 1500 US colleges: A lawsuit was filed against ACT/SAT tests in 2022 that are discriminatory and biased on race, wealth etc. Following this, almost two-thirds of the institutions in the USA have made ACT/SAT optionally. These include the University of California, Virginia, CalTech, Yale, Columbia, Brown, Carnegie Mellon etc.
MIT reestablishes ACT/SAT scores: ACT/SAT scores will be mandatory for students to take admission to the Massachusetts Institute of Technology from Fall 2023.
A few highlights of the ACT exam 2022 are given below. You can have a quick look at the table to know more.


Name of the exam

American College Testing (ACT)

Conducted by

ACT Inc.

Duration 

2 hours 55 minutes (+ 40 minutes optional Writing section)

Exam Level

International 

Negative marking

NA

Sections 

Reading, English, Science, Mathematics (+ optional Writing)

Total number of questions

225 + 1 optional essay

Structure of exam

4 sections + 1 optional essay

Exam fee

USD 68 - With Writing section

USD 52 - Without Writing section

Validity 

No validity

Mode of exam

Paper-based & Computer-based
Why Is The ACT Exam Taken?
Thousands of students in the country take the ACT exam to study in the USA. A few reasons for this are listed below.
ACT tests how ready the student is for the course abroad, as it is a curriculum-based test.

As there is no negative marking and the score is based on the number of correct answers, students can mark answers even for those they are unsure.

Apart from the composite scores, there are individual subject scores as well. This helps to understand how proficient the student is in all the subjects.

The exam may be easy to pass as the syllabus includes the topics that are a part of the school syllabus.

Submission of ACT scores increases the chances of getting scholarships.

ACT has a profile and education or career planning which can help students after their studies.
ACT Exam Eligibility For 2022-23
There is no specific eligibility requirement to appear for the ACT exam. All high school students who are above 13 years of age can take the test. However, you must have a valid passport and an international credit/debit card to register for the exam. The eligibility criteria for the 2022-23 academic year are listed below.


Though there is no age or academic criteria, you should meet the course-wise criteria set by the respective universities.

You should attend the test at least two months before the university application date. It takes two to eight weeks for the results to be published.

You should be at least 13 years old or should have completed your high school.

You should have a valid international passport.

You should have an international debit/credit card.

Students below 13 years of age should go with the paper-based test by abiding by the internet privacy laws.

Those below 13 years of age should contact the ACT customer service to complete the registration process as they cannot create the MyACT Account.
Other English Proficiency Exams Eligibility Criteria:
Who Can Take The ACT Exam?
The ACT exam is usually taken by those students who wish to pursue their Undergraduate studies in the USA. It is accepted by several universities and colleges in the country. There are scholarship opportunities available for those who cleared the test. ACT acts as a base on which the colleges/universities assess a student's academic merit. As several countries follow several syllabi and curricula, it will be difficult for US universities to determine how fit the student is for the seat. This test helps them determine the same. There is no particular eligibility to be met for taking the test. Students in grades 6 to 9 can also attend the test. Students under 13 years of age should take the test with customer service help. There is no maximum age limit either.
You must upload your photo at the time of registration for the ACT. There are some requirements for the same, and they are as follows.
The photo should have only you in it.

The image should not be blurry, grainy or hazy.

Only JPG, PNG, JPEG, and BMP formats are allowed.

You should not wear dark glasses in the photo.

The photo needs to be 640*480 pixels.

The photo should be in portrait mode.

The photo should have your head and shoulders squarely facing the camera.

There should be no emojis, filters or lenses in the photo.

The face should be looking at the camera.
ACT 2022-23 Exam Dates For Indian Students
The ACT exam will be conducted throughout the year, and you can apply it whenever you can, considering your admission. The following table gives you the 2022-23 test dates.


Test Date

Registration Deadline

Late Registration Deadline (with late fee)

Standby Deadline

Photo Upload Deadline

September 10, 2022

August 5

August 19

September 2

October 22, 2022

September 16

September 30

October 14

December 10, 2022

November 4

November 11

December 2

February 11, 2023

January 6

January 20

February 3

April 15,2023

March 10

March 24

April 7

June 10, 2023

May 5

May 19

June 2

July 15, 2023

June 16

June 23

July 7
You can register for the ACT exam both online and offline, though online is more preferred. The registration deadline will usually be five weeks before the test date. The registration details are given below.
Get all the academic documents, contact details etc.

Go to the ACT official website from a laptop/desktop. It is better not to do it from your mobile phone.

Create an account on the ACT official website.

Click on the Register symbol.

Provide all details and complete the section.

Select your test date from the test dates and the option (with or without writing).

Select up to four colleges/universities.

Select the ACT test centre.

Pay the test fee.

Upload your photo.
Request a mail packet from the website.

Fill in the details, and choose the test date and centre.

Mail the registration form, which will be delivered within 7-10 days.
It is better not to cancel the test if you registered because you will not receive a refund for the same. As such, rescheduling the test is a better option. However, if the official body cancels the test, you will receive an update on the same later. You must contact ACT Student Services to book the slot again if you want to cancel the test
If you somehow missed the registration deadline for the ACT exam, you need not worry. You still have the option for late registration though you will have to pay extra fees for the same. The late registration period will typically last 14 days after the regular registration closing date. You can also know the specific dates from the table above. The late registration fee can come to around USD 36 in addition to the standard registration fee. The process for it is the same as that of regular registration.
The ACT exam fee comes around INR 4835 without the Writing section and INR 6754 with the Writing section. There will be an additional fee of INR 2716 for late registration. You can make payments via credit and debit cards. You can also opt for an online fund transfer.
There are several types of fees for your ACT exam. They include late registration fees, waitlist fees, change fees etc. The following table contains a list of the fees, their purpose and the amount.
| | | |
| --- | --- | --- |
| Category  | Description  | Fees  |
| Registration fee | The basic fee for the ACT exam | USD 150  |
| Registration fee (with writing) | The writing fee of USD 16.50 is included separately | USD 166.50 |
| International fees | Indian students should pay it as they write the test outside the US | USD 51 |
| Late fee | Applicable if you apply after the deadline but before the final registration date | USD 35 |
| Waitlist fee | Applicable if you register after the late registration deadline | USD 51 |
| Change fee | Applicable if you change the test type, centre or date | USD 35 |
| Question and AnswersTest Information Release (TIR) fee | If you want the questions & answers sent to you after the test | USD 20 |
The ACT admit card will have all the information like your name, date of birth, roll number, category etc. It will be available on the official website, and you can download and take a printout of the same. You should thoroughly review the admit card and ensure that there are no errors in the same. 
The ACT exam will be conducted in several cities in India. The list of the cities is given below. You should remember that there are multiple centres in these cities.
The ACT exam contains four sections and one optional section. They have several sub-sections within them. The table below helps you get a better understanding of the ACT exam pattern.
| | | | |
| --- | --- | --- | --- |
| Sections  | Sub-Sections  | Questions  | Duration  |
| English  | Usage/Mechanics, Grammar & usage, Punctuation, Sentence structure, Rhetorical skills, Strategy, Organisation, Style. | 75 | 45 minutes |
| Mathematics  | Elementary Algebra, Pre-algebra, Intermediate Algebra, Coordinate geometry, Plane geometry, trigonometry | 60 | 60 minutes |
| Reading  | 4 passages from sections like Natural Science, Fiction, Social Studies & Humanities | 40 | 35 minutes |
| Science  | Research summaries, Conflicting viewpoints, Data representation like graphs & tables | 40 | 35 minutes |
| Writing (optional) | 1 writing prompt | 1 | 40 minutes |
| Total  | 4 sections (1 optional) | 225+1 (optional) | 2 hour 55 minutes+40 minutes (optional) |
The ACT exam dates will be released on their official website every year from where students can register and choose their test dates and centres. This process of selecting the dates, place etc., is called slot booking. It is very crucial because the slots are offered on a first-come-first-served basis. The test is conducted in several cities in India, and the exam is conducted multiple times a year. You need to apply before the deadline; otherwise, you will have to pay an extra fee.
ACT Cutoff: Top Universities

ACT cutoff is the minimum score you should obtain to get admission to some top colleges/universities in the USA, Europe or Canada. The maximum ACT band score is 36, and this varies for each exam. The final score is calculated by taking the average of all four sections. The composite average score is calculated by taking the sum of all individual scores and subtracting the average from it. The following table shows you the good scores for each section separately. 
| | |
| --- | --- |
| ACT Sections | Cutoffs 2022 |
| English  | 20.3 |
| Mathematics  | 20.7 |
| Science  | 21.0 |
| Reading  | 21.3 |
| Composite  | 21.0 |
If you wish to know about the cutoffs accepted by universities, you can get the same from the table below. This will give you an idea of how to prepare for your test if you have a particular university in your mind.


| | |
| --- | --- |
| Universities  | ACT Cutoff |
| California Institute of Technology | 36 |
| Massachusetts Institute of Technology | 35 |
| Carnegie Mellon University | 34 |
| Brown University | 34 |
| Dartmouth College | 34 |
| Columbia University | 34 |
| Harvard University | 34 |
| John Hopkins University | 34 |
| Princeton University | 34 |
| Stanford University | 34 |
| Northwestern University | 34 |
| Cornell University | 34 |
| Emory University | 33 |
| University of Notre Dame | 34 |
| University of Illinois - Urbana Champaign | 31 |
| University of Michigan - Ann Arbor | 33 |
| Georgia Tech | 33 |
| Tufts University | 33 |
| Georgetown University | 35 |
| University of Pennsylvania | 34 |
| Haverford College | 33 |
| University of California - San Diego | 33 |
| Carleton University | 33 |
| University of Southern California | 33 |
| University of Texas (Austin) | 33 |
| University of Virginia | 34 |
| University of Wisconsin (Madison) | 31 |
| University of Bristol | 24 |
| University of British Vancouver | 25 and 10 in writing |
| University of Tulsa | 24-31 |
| McGill University | 30 |
| New York University | 30-34 |
| Oklahoma State University | 21-28 |
| University of Miami | 28-32 |
ACT vs SAT: Which is better for Indian Students?

SAT is another exam students have to undertake to get admission in the USA for an Undergraduate course. Students are often confused about which exam to opt for. However, there are similarities and differences; the table below will help you understand more about the two tests.
Section 

SAT

ACT

Test content

Reading, Writing & Language, Maths (with & without a calculator), Essay (Optional)

English, Maths, Reading, Science, Writing (optional)

Duration 

3 hours + 50 minutes essay (optional)

2 hours 55 minutes + 40 minutes essay (optional)

Score range

400-1600

1-36

Number of questions

154 without essay

215 without essay

Purpose 

Admission & SAT Scholarships

Admission & ACT Scholarships

Negative marking

No 

No 

Exam fees

USD 49.50 without essay

USD 64.50 with essay

USD 63 without essay

USD 88 with essay
ACT is a standardised test accepted in several countries like the USA and Canada. As such, it is essential to prepare well and score good marks. Indian students must select the list of colleges/universities they want to send their scores to at the time of registration itself. Once the result is released, these scores will be directly sent to the universities/colleges. The ACT score is utilised by colleges, universities, scholarship agencies, and placement offices. A few points to consider before sending your scores to institutions are:


Check the college and university eligibility criteria before sending your scores.

If you have taken the test multiple times a year, you can choose to send which score.

The scores will be sent only after both the results of the MCQ section and the Writing section are out.

Keep your preferred coursework, location etc., in mind before applying.

You are not shortlisted based on your ACT scores alone. Universities consider your Letter of Recommendation (LOR), academic performance, overall behaviour etc., before making the final decision.
ACT Exam 2023 Scholarships

Your ACT scores can not only help you get admission to some top universities and colleges; they can also give you scholarships. The higher your score, the more your chance of getting a merit scholarship.

From the table below, you can get a list of the scholarships offered based on ACT scores and the award amount.


| | | |
| --- | --- | --- |
| Name of Scholarships | ACT Score Required | Amount  |
| Pacific Gas and Electric Company Asian ERG Scholarship | 25 | USD 2000 |
| MSLP Governor's Best and Brightest Scholarship | 20 | Variable amount |
| Deana's Wish Memorial Scholarship | 24 | USD 2000 |
| Matt Logies Memorial Scholarship | 24 | USD 5000 |
| Jackie Robinson Foundation Scholarship | 21 | USD 30,000 |
| Lloyd M. Fujie Scholarship for Accounting Major Students | 21 | USD 2500 |
FAQs About the ACT Exam
How to make changes in ACT registration?
You can change your test centre, date etc. However, you will have to pay an additional fee of USD 30. You can do the same online by taking your ACT account and editing it.
What is the difference between ACT and SAT?
What can I do with my ACT account?
What is the duration of the ACT exam?
What all do I need to bring to the ACT exam centre?
When to retake the ACT exam?
What are the guidelines to appear for the ACT?
Are there any items that are prohibited during the exam?
How many times a year is ACT conducted?
Is it necessary to take the ACT to enrol in a Bachelor's program in the USA?
How many times can I attempt the ACT?
What registration changes can be made through the MyACT account?
What is an average ACT score in 2022-23?