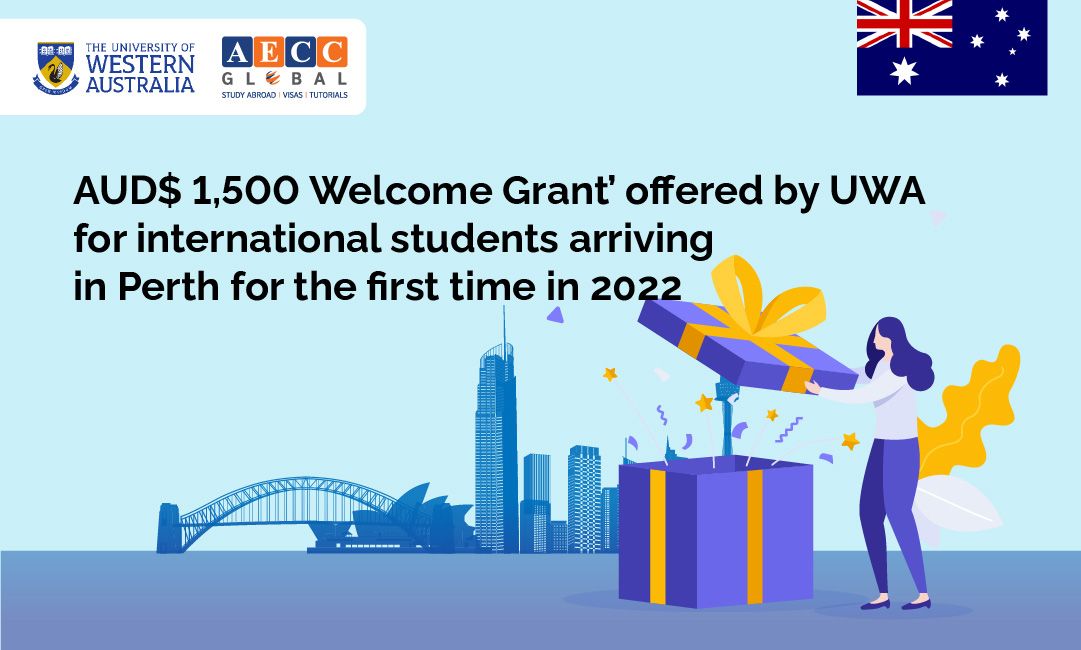 'AUD 1,500 Welcome Grant' offered by UWA for International Students Arriving in Perth for the First Time in 2022
AECC Global India . Study in Australia . Thursday, 13 January 2022

Australia: After the exciting announcement of international borders opening for travelers there comes the next news afresh for international students. Yes, it is from UWA! The University of Western Australia is now offering
AUD 1,500 Welcome Grant
for the students who are arriving in Perth for the first time. How exciting is that?


International students who are new to Perth or who have started the degree online due to border restrictions can avail this one-time opportunity. This idea is from the great minds of the University of Western Australia to help international students to cover the costs of travel, accommodation, and getting settled in Perth. Aspirants who are starting their coursework (semester 1 or semester 2, 2022) can happily avail this Welcome grant. 


Not only that, international students can make use of free airport pickup and other essential support to move to Perth. 


The preceding years made us stronger with the pandemic challenges. Yes, this is the right time to arise even stronger with the new opportunities. Australia is one of the leading study destinations for international students with many strong reasons like top-notch courses, amazing job opportunities, globally accepted degrees and finally the most friendly environment to live in. Perth is one of the most beautiful cities in Australia where the UWA is perfectly located.


Every country has advantages in terms of education and lifestyle. Don't worry if you're perplexed! We at AECC Global are ready to give you the most required professional advice and assistance in selecting the right destination, university, and programs that are most suited to you and to your career objectives. Reach out to us @

18005720022

today and get yourself registered with us!