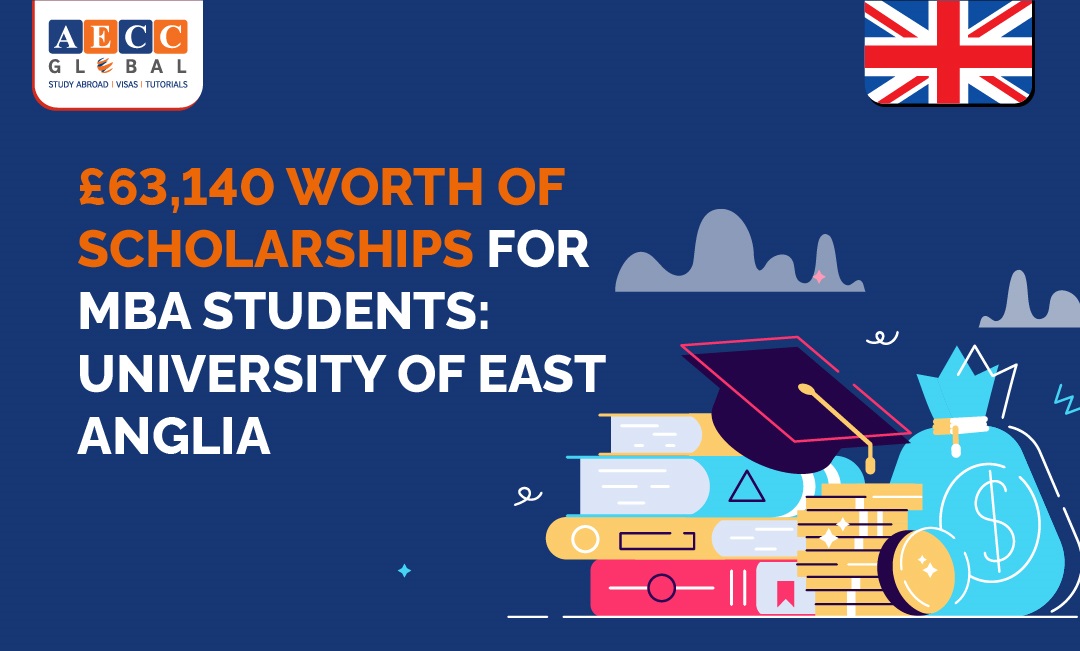 £63,140 worth of scholarships for MBA Students: University of East Anglia
AECC Global India. Study in UK. Tuesday, 22 February 2022

With over 600 postgraduate students, Norwich Business School (NBS) offers New Horizons' scholarships with a total worth of £63,140 as a tuition fee reduction for MBA aspirants. 


With 3,500 international students from over 100 countries, the University of East Anglia is offering the best study experience in the UK. In addition to the academic standards, UEA is famous for its remarkable scholarship assistance to all aspirants. Another amazing opportunity for international students who want to pursue MBA in UEA. Norwich Business School (NBS) is now offering New Horizons' scholarships with a total worth of £63,140 as a tuition fee reduction for MBA aspirants.


Scholarship Highlights:

Application Deadline

31st May 2022

Eligible Courses

Postgraduate Taught / MBA

Funding Type

Tuition Fees 

Total Value 

Up to £63,140

Number of scholarships Available per Year

5 x 20% scholarships
3 x 40% scholarships
1 x 60% scholarship

Years Available

2022

Applicant's Nationality 

Any

Eligibility:

In common, a 250-word statement is expected from the applicant to apply for the scholarship. The scholarship statement should delineate two major key points. 
A clear vision of the applicant which makes a positive social impact after graduating from UEA MBA. 

Interests and career experience of the students.
The written statement must be submitted to [email protected]

Application process

Generally, scholarships are awarded based on the quality of content judged by the university panel led by the MBA Programme Director. The panel is keen on understanding how applicants' existing experience and interests could enhance the learning experience of their peers on the same course and how they might be able to make a difference in society.

Every country has advantages in terms of education and lifestyle. Don't worry if you're perplexed! We at AECC Global are ready to give you the most required professional advice and assistance in selecting the right destination, university, and programs that are most suited to you and your career objectives. Reach out to us at 7305318577 today and get yourself registered with us!