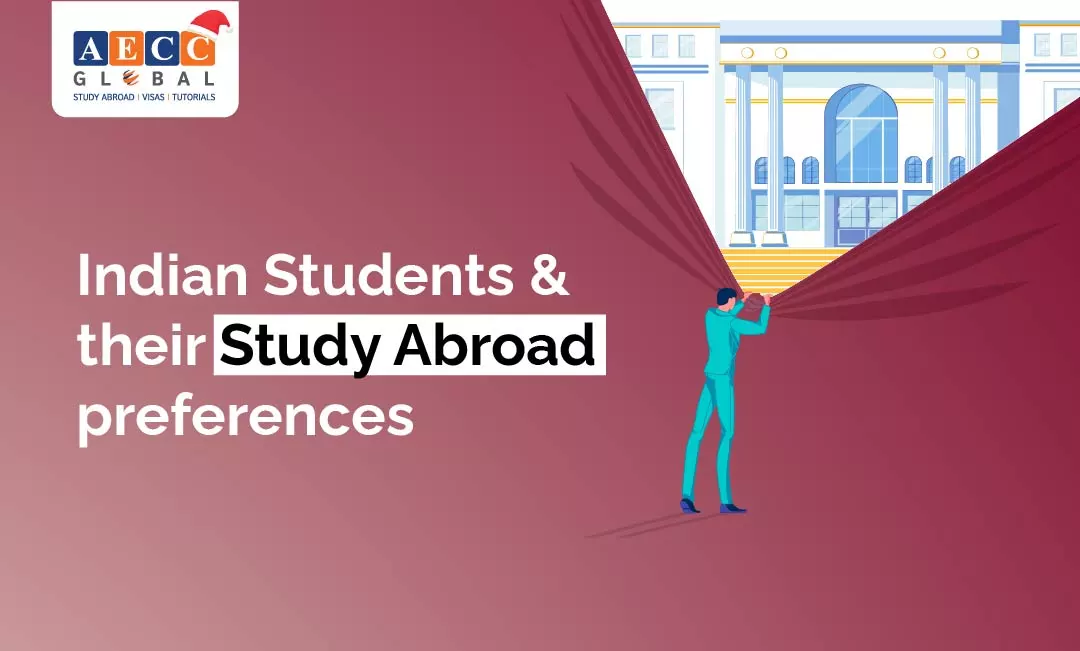 Indian Students and their Study Abroad Preferences
AECC Global India . Study Abroad . Wednesday, 22 December 2021
The advent of the COVID-19 pandemic put many people's plans to study abroad on hold. Nonetheless, despite the impact of pandemic and restricted travel throughout the world, UNESCO reports that 91 per cent of Indian students are interested in completing their education overseas.


Countries such as Australia, Canada, and New Zealand have risen up the list of popular study abroad destinations, with an increase in the number of foreign applications. One of the reasons cited is the healthcare coverage provided by the governments of these nations to their student populations, regardless of nationality.


While reviewing numerous data, we learned that in 2018, 5 million students intended to study overseas, with 7,50,000 of them being Indians. Countries such as Australia, Canada, the United Kingdom, and Germany are more likely to get higher jumps. They have also begun to investigate nations such as New Zealand and Ireland, which have fewer Covid cases and fewer travel prohibitions.


Many countries have entirely opened their doors to Indian students, with Australia being one of the most popular locations for Indian students. By December 15th, 2021, they had also opened borders and students are more eager to visit the country to join the institution and begin their studies.
Watch Utsav Patel's video on his Journey to Australia for Jan 2022 admission
International Students return to Australia
Starting 15th Dec 2021, Fully vaccinated International students return to Australia without the requirement to seek a travel exemption.


All International students must adhere to the criteria of their destination state or territory, as well as any other states or territories to which they want to go. This covers standards for quarantine and post-arrival testing.


International Students who are not eligible to travel to Australia without an exemption may be allowed to do so through an International Student Arrival Plan. International students who satisfy specified criteria, such as health/medical students and PhD research students, may also be eligible for restricted travel waivers.