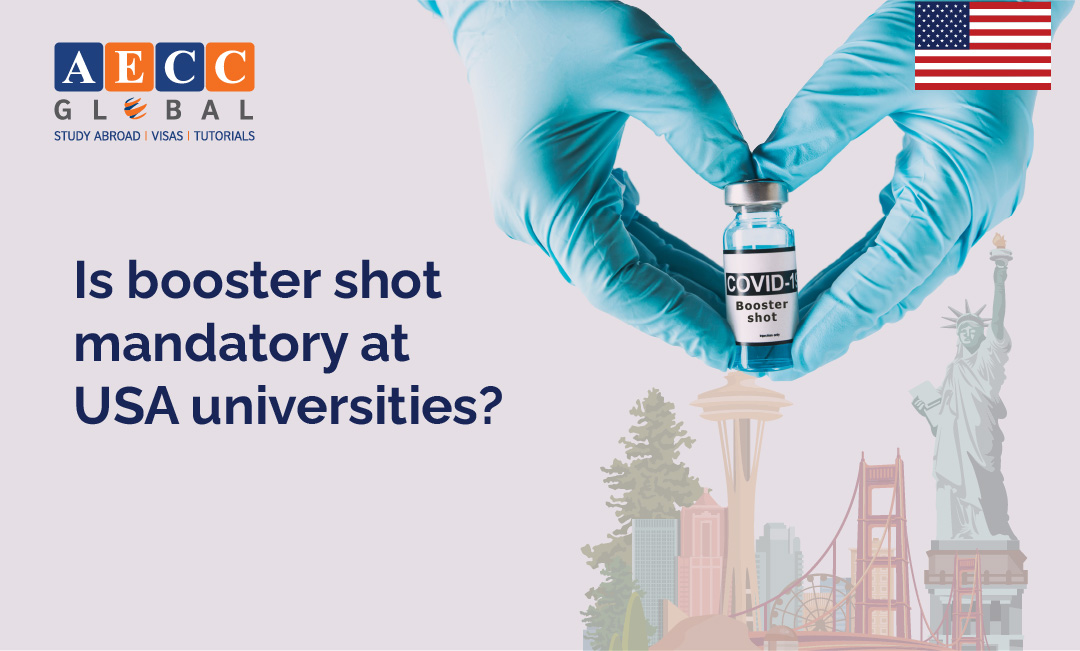 Is Booster Shot Mandatory at USA Universities?
AECC Global India . Study in USA . Thursday, 06 January 2022
As the number of Omicron cases in the USA rises by the day, some colleges have made booster injections required, while others are still debating the issue. CDC Director Rochelle P. Walensky, M.D., M.P.H., has approved the CDC Advisory Committee on Immunization Practices (ACIP)'s recommendations for booster injections to cover all individuals aged 18 and older who had a Pfizer-BioNTech or Moderna vaccine at least six months after their second dose. The CDC continues to urge the 47 million individuals who have not yet been vaccinated to do so as soon as possible in order to protect themselves, their families, loved ones, and communities. We also strongly encourage those who are currently qualified – older people and people with pre-existing medical issues – to get enhanced.
Some colleges have discovered that booster injections assist to reduce the virus's impact and have begun recommending booster shots to students. Universities that demand complete vaccination require students to be fully vaccinated and provide proof of immunization before they may be admitted to campus. Some have even set deadlines for non-vaccinated students to be removed from the university's rolls. The Centers for Disease Control and Prevention (CDC) in the United States has advised that all fully vaccinated persons receive booster doses. Furthermore, vaccines are free for everyone in the United States, insurance status is not taken into account for Covid-19 immunizations, and overseas students are obliged to be fully vaccinated before entering the country.
In November 2021 a new protocol was brought in where all international students travelling to the United States must follow vaccination policy. This happened after the White House and the Centres for Disease Control and Prevention declared that overseas travellers who are fully vaccinated against Covid-19 will be permitted to enter the US. International students should be fully vaccinated on the basis of WHO-approved vaccines and negative reports of covid test should be submitted before entering the country.
As mentioned, every country has advantages in terms of education and lifestyle. Don't worry if you're perplexed! We at AECC Global are ready to give you professional advice and assistance in selecting the destination, university, and programmes that are most suited to you and your career objectives. Reach out to us @ 18005720022 today and get yourself enrolled with us!