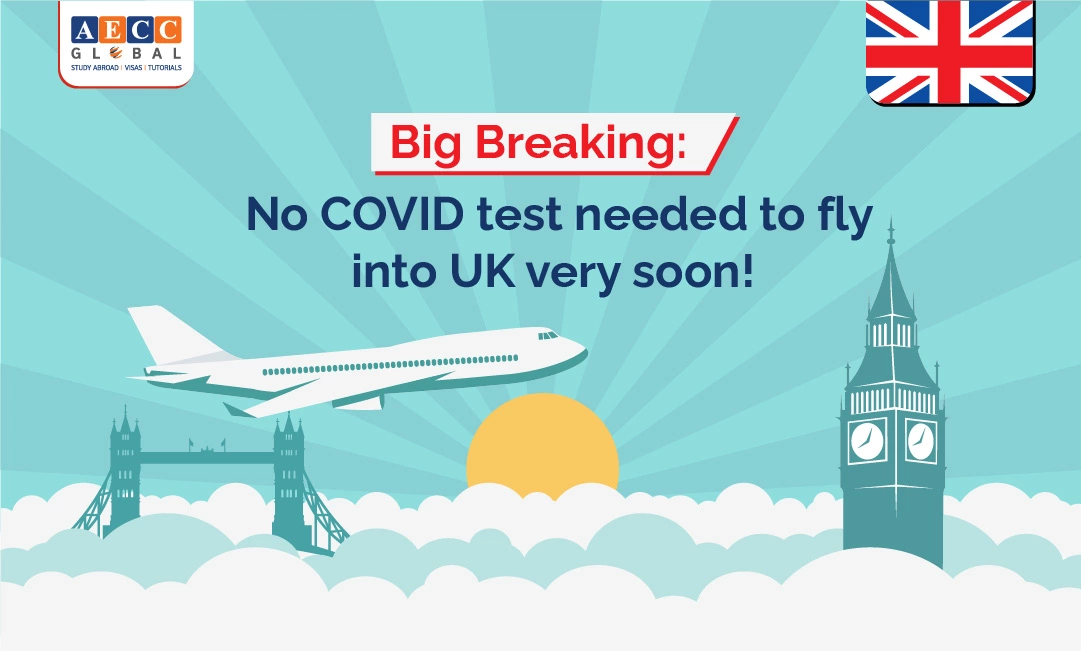 No COVID test upon arrival in the UK very soon!
AECC Global India . Study in UK . Tuesday, 18 January 2022

Synopsis: The UK government is now planning to scrap the mandatory Covid-19 tests post arrival into the country for fully vaccinated travellers, including those from India. International students and UK travellers are actively welcoming this bold move. 


After the inconvenience faced by international students during the post-arrival covid tests, many favourable decisions have been taken by the leading countries. The UK is one of the top players which is endeavouring to help international travellers. Earlier this year, the UK had scrapped off pre-departure tests for international travellers. Now scrapping off the post-arrival covid tests too is actually an amazing decision that helps travellers to save hundreds of pounds, time and effort. 


Currently, international travellers to the UK are requested to stay at their declared addresses on a legally binding passenger locator form until they get a negative result in their PCR tests. People with positive results are required to be on a ten-day quarantine at the same address. It can be cut short with a negative result in the PCR test on the sixth or seventh day.


Relaxing these rules will definitely help the international students travelling to the UK, considerably. A source, close to the transport minister declared that they are in favour of relaxing these rules by the end of January. Probably January 26 is the date earmarked for a review of the existing rules. Prime Minister Boris Johnson is planning to lift the existing restrictions which will be definitely favourable for international travellers. 
Every country has advantages in terms of education and lifestyle. Don't worry if you're perplexed! We at AECC Global are ready to give you the most required professional advice and assistance in selecting the right destination, university, and programs that are most suited to you and to your career objectives. Reach out to us @ 18005720022 today and get yourself registered with us!