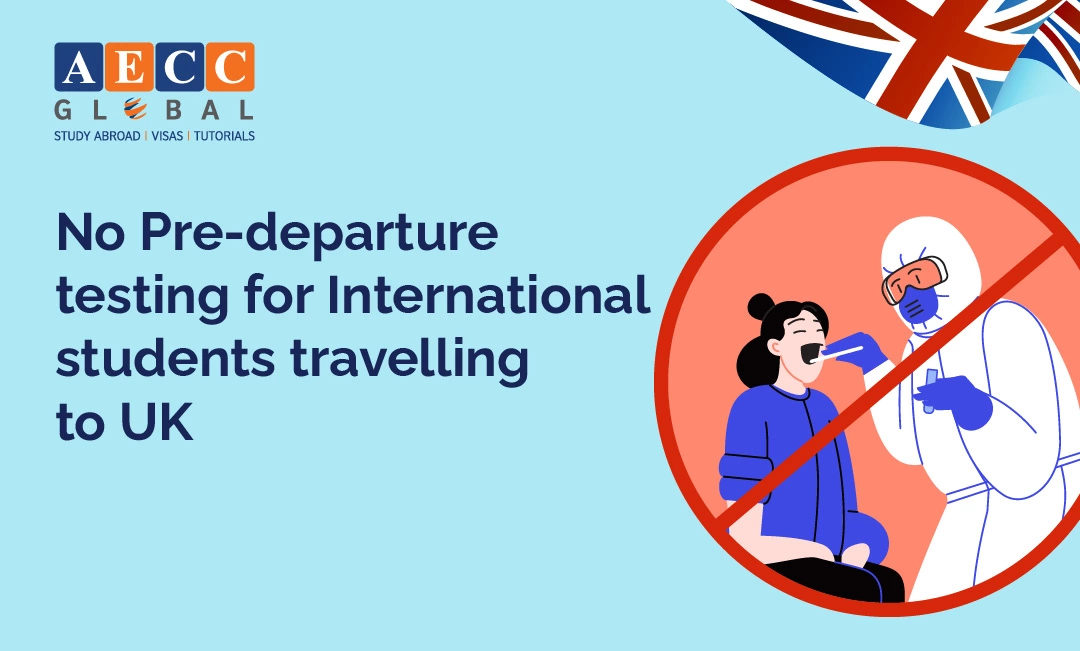 No pre-departure travel test for international students traveling to the UK
AECC Global India . Study in UK . Monday, 10 January 2022

Starting 7th Jan 2022, International students can directly board flights to the UK without the hassle of Covid tests.
"The pre-departure test discourages many from traveling for fear of being trapped overseas and incurring significant extra expense,"
said Mr.Boris Johnson. 


Thanks to Prime Minister Boris Johnson! PCR tests will no longer be a requirement where incoming passengers can save 69 pounds. The alternative, lateral flow tests, only cost 11.99 pounds per test.
"Cancellation fees and no longer having to test before returning would mean significantly less hassle and stress,"
David Hughes


More good news! International students no longer have to worry about self-isolation. Save the seven days for quarantine now! Thus, you can save time and money by not undergoing the quarantine period as well as the pre-departure travel test. Also, this new rule is applicable only to England in the UK until further notice. 


Tim Alderslade, the chief executive of the industry body Airlines UK, welcomed this move.
"At a critical time in the booking season for passengers, this will provide a massive boost to those wanting to travel abroad or come to the UK this year,"
he said.
"Today marks an important step towards learning to live alongside the virus, helping passengers and the travel sector look ahead to what will be an all-important spring and summer season."


The UK is now making more progress towards welcoming international students. Ease in the pre-departure test is definitely going to help aspirants to join leading UK universities and make the transition as smooth as possible.

Every country has advantages in terms of education and lifestyle. Don't worry if you're perplexed! We at AECC Global are ready to give you professional advice and assistance in selecting the right destination, university, and programs that are most suited to you and your career objectives. Reach out to us

@ 18005720022

 today and get yourself enrolled with us!