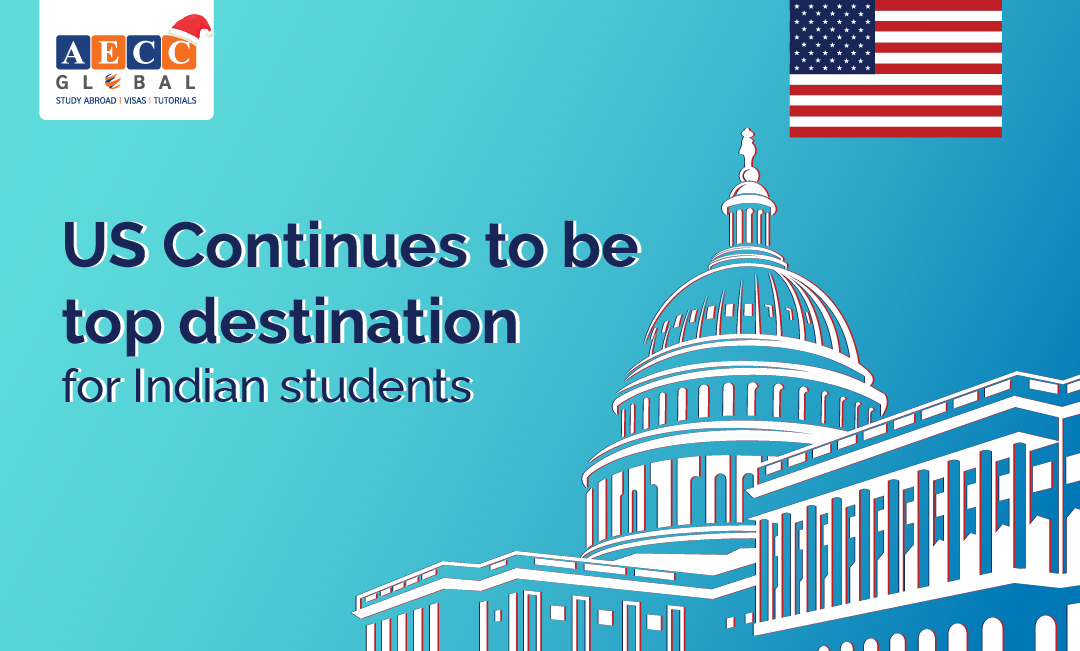 USA Continues to be One of the Top Destinations for Indian Students
AECC Global India . Study in USA . Thursday, 23 December 2021
The United States remains one of the top destinations for Indian students because it has so much to offer: top-notch universities, world-class student facilities, a thriving job market, beautiful and eclectic cities and parks, and a culturally diverse population.


Indian students prefer US universities because they have the option to pursue their interests in a variety of academic subjects. An undergraduate student can study a variety of disciplines before deciding on a major at the conclusion of the second year. Students in graduate degree programmes can adjust their curriculum via optional courses and combined degrees.
Effects of Pandemic on Universities In USA

When compared to the previous academic year 2020-21, the number of Indian students studying in the United States has declined by a meagre 13% in 2020-21. Officials in the United States attribute this decline to the Covid-19 epidemic. The Institute of International Education published its annual report.


According to the US embassy in India, Indian students made up approximately 20% of the 1,67,582 students who travelled to the US for the 2020-2021 academic year. Despite the worldwide pandemic, Indian students were able to get visas and travel to the United States. This summer, the United States issued more than 62,000 Indian student visas than in any previous year. This demonstrates that the United States remains the preferred destination for Indian students seeking to study abroad.
For students, studying in the United States is a dream come true - a step closer to realising the American Dream, to live by the ethos and ideals of a country that ranks top in practically every category. Get in touch with AECC Global now! We assist to make each student's dream come true and guide them in the right path!