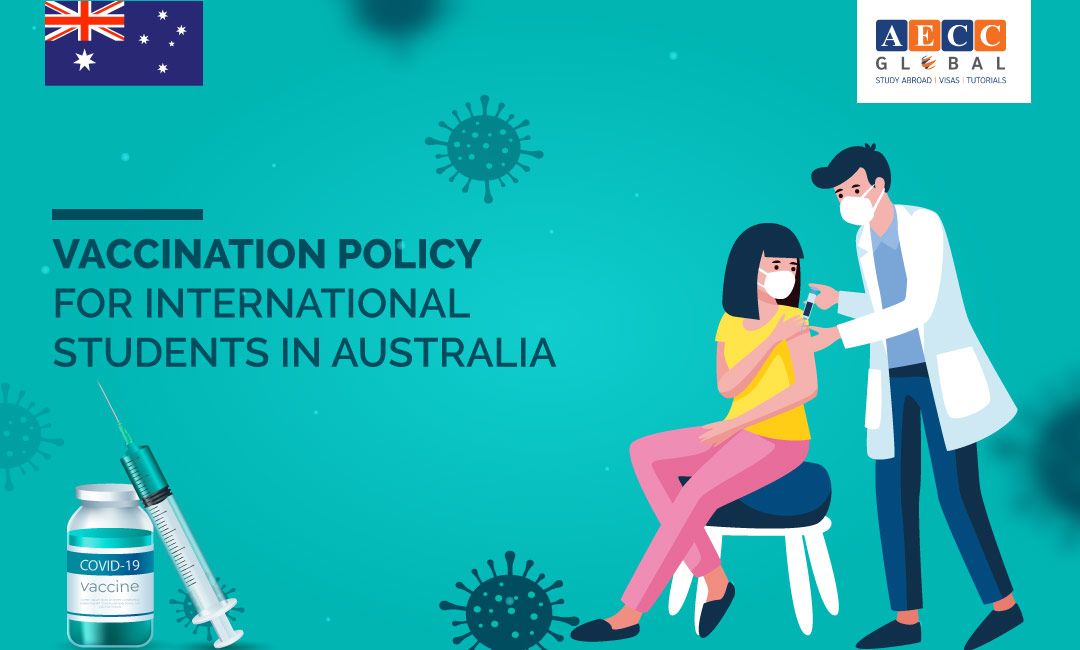 Vaccination policy for international students in Australia
AECC Global India . Study in Australia . Friday, 07 January 2022
Dec 2021, is such an exciting month for international students who want to pursue education in Australia. With more than a year of Covid pandemic restrictions, aspirants are now having a reposeful path in continuing their higher education in Australia. 


The commencement of 2022 and the end of 2021 have sparked off hope in the minds of international aspirants.
Thanks to the Australian government!


Australia's regulatory agency
TGA,
Therapeutic Goods Administration
has provided critical importance to approve
Covid-19 Vaccines. With the increase in the number of international travelers, Australia will no longer impede the entries. Yes, finally the crisis comes to an end.


Want to know the recognized COVID-19 vaccines approved by TGA? Below is the list for you.  


Comirnaty (Pfizer)

Vaxzevria (AstraZeneca)

Covishield (AstraZeneca)

Spikevax (Moderna)

Takeda (Moderna)

Janssen-Cilag (Johnson & Johnson)

Coronavac (Sinovac)

BBIBP-CorV

(Sinopharm) (for 60 years old and under)

Covaxin (Bharat Biotech)
To enter Queensland

, international students are required to have the following criteria. Both Queensland International Arrivals Registration and Australian Travel Declaration need to be completed. International students need to be vaccinated as per the approval of TGA. Provide proof of Vaccination. Submit a negative COVID-19 certificate 72 hours prior to the arrival in Queensland. 

To enter New South Wales,

returning students need to take a full dose of a COVID-19 vaccine approved by TGA. Vaccination proof and the COVID-19 PCR Test documents to be submitted to travel to NSW. 

According to Victoria's

government, fully vaccinated eligible students are welcomed to enter Victoria with the vaccination proof submission. International students must hold an eligible visa, undertake Covid-19 test requirements, and have full vaccination which is approved by TGA. 

Fly to Western Australia

, where both international and state borders are opened. With the proper vaccination certificates, Australian travel declarations, international students can enter Western Australia. 

This is exactly what we need right now. Every good thing has started rightaway. Dear international students, are you ready for the shot?
Every country has advantages in terms of education and lifestyle. Don't worry if you're perplexed! We at AECC Global are ready to give you professional advice and assistance in selecting the destination, university, and programs that are most suited to you and your career objectives. Reach out to us

@ 18005720022

today and get yourself enrolled with us!