Study Abroad Consultants in Kolhapur
Ease your overseas education journey with FREE assistance from AECC. Walk in to your nearest AECC office today!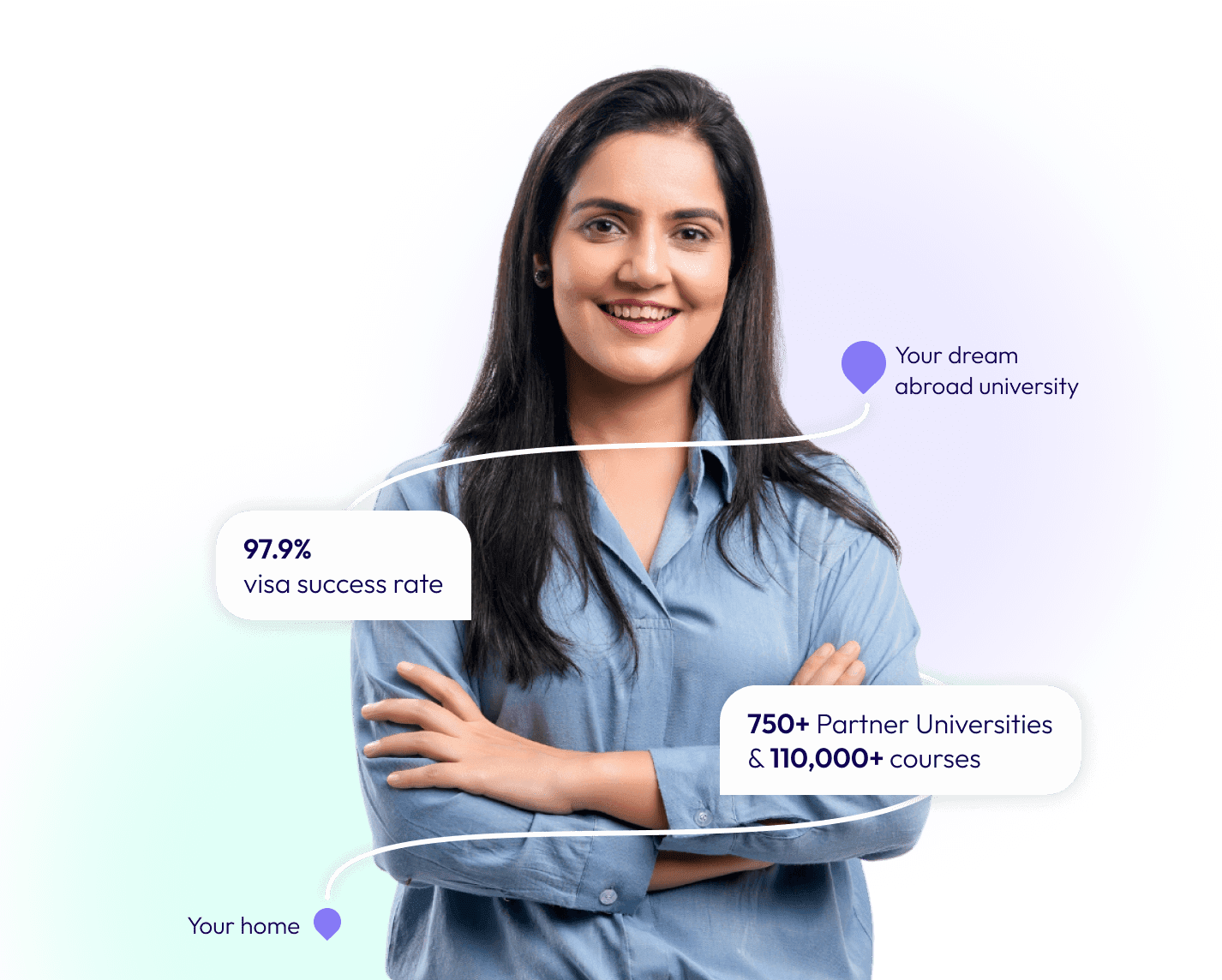 With you at every step of your
study abroad journey
Get personalised, friendly, honest
guidance for free
Get personalised, friendly, honest
guidance for free
With you at every step
of your
study abroad journey
Overseas Education Consultants in Kolhapur
Welcome to AECC, the leading 

overseas education consultants in Kolhapur

. Our history dates back to 2008, the year when we initiated our 

FREE study-abroad counselling

 services. Currently, we have branched out across India in all the major cities of the country. We are also located in the world's major countries like Singapore, Malaysia, Greece, Thailand, Bangladesh, Sri Lanka, Nepal, Australia, Vietnam and much more countries. Our main goal is to assist and guide 

study-abroad

 aspirants across the globe to realise their study-abroad dreams swiftly.

The students of the Kashi of the South can now realise their study-abroad goals without any constraints or hindrances. Our expert counsellors will be of assistance to you at all times once you register with us. They will sit with you for a one-on-one consultation and understand all your needs and requirements and will be of guidance to you till you reach your destination.

Studying abroad has become a quintessential dream for many young people today. There are many benefits that come with it. It opens the door to acquiring a higher form of knowledge through the best lecturers and academicians in the country. By studying abroad, one can explore the country's perspective on education, economy, politics, governance and much more. It is also one of the best ways to enjoy the art and culture of the country. Studying abroad has proven time and again that it can lead to better career prospects allowing us to enjoy our desired way of life.

We are of assistance to help students study majorly in English-speaking countries like

 the US, the UK, Australia, Canada, New Zealand and Ireland

 and also in Germany and Dubai. Each of the above-mentioned countries have their own uniqueness and speciality to them. If you wish to 

study in the US

, you can explore one of the best-globalised education systems in the world. If your wish is to 

study in the UK

, then you can witness a magnific land which has a focus on excellence in education. If your choice is to 

study in Australia

, then you can embark on a beautiful journey along with living one of the best student lives. To 

study in Canada

, means witnessing a bilingual country with a major focus on global or international education for students.
Whichever may be your preferred destination to pursue your study-abroad goal, we provide assistance for your desired choice. We have partnered with over 750+ institutions in all of the above-mentioned countries to help you in your study-abroad journey.
We have over 300+ expert counsellors in the house to guide you throughout. You will be assigned to any of the counsellors and they will sit with you for the one-on-one consultation and understand your needs and requirements. Till you land at your destination, our AECC counsellors will be of guidance to you and take care of all your concerns.
Putting you first in your study abroad journey
We are thrilled to have been a part of 60,000+ successful student stories. Hear a few of their experiences
Team AECC has been a pleasure to work with; They always communicate clearly, respond quickly and treat me with professionalism, openness, and support. Many thanks to the education consultant for making the unthinkable - a reality by providing excellent assistance throughout the process and helping me get my application approved. I truly appreciate that!
Had a fantastic experience with AECC. I want to express my sincere gratitude to my counsellor for his assistance with the application and visa processes. I received incredible help throughout the procedure and was given close attention to every little detail during my visa processing and university application. He was only a phone call away for any queries. I would highly recommend AECC as the best consultancy. Thank you, AECC Team.
Had a great experience with AECC for my student visa. I got my visa on the first attempt, and the whole process was very smooth due to the excellent staff. They are very experienced and professional in their work and also supportive and friendly. Overall, my experience with AECC was great, and I would highly recommend AECC for student visa applications.