Study Abroad Consultants in Tamil Nadu
Ease your overseas education journey with FREE assistance from AECC. Walk in to your nearest AECC office today!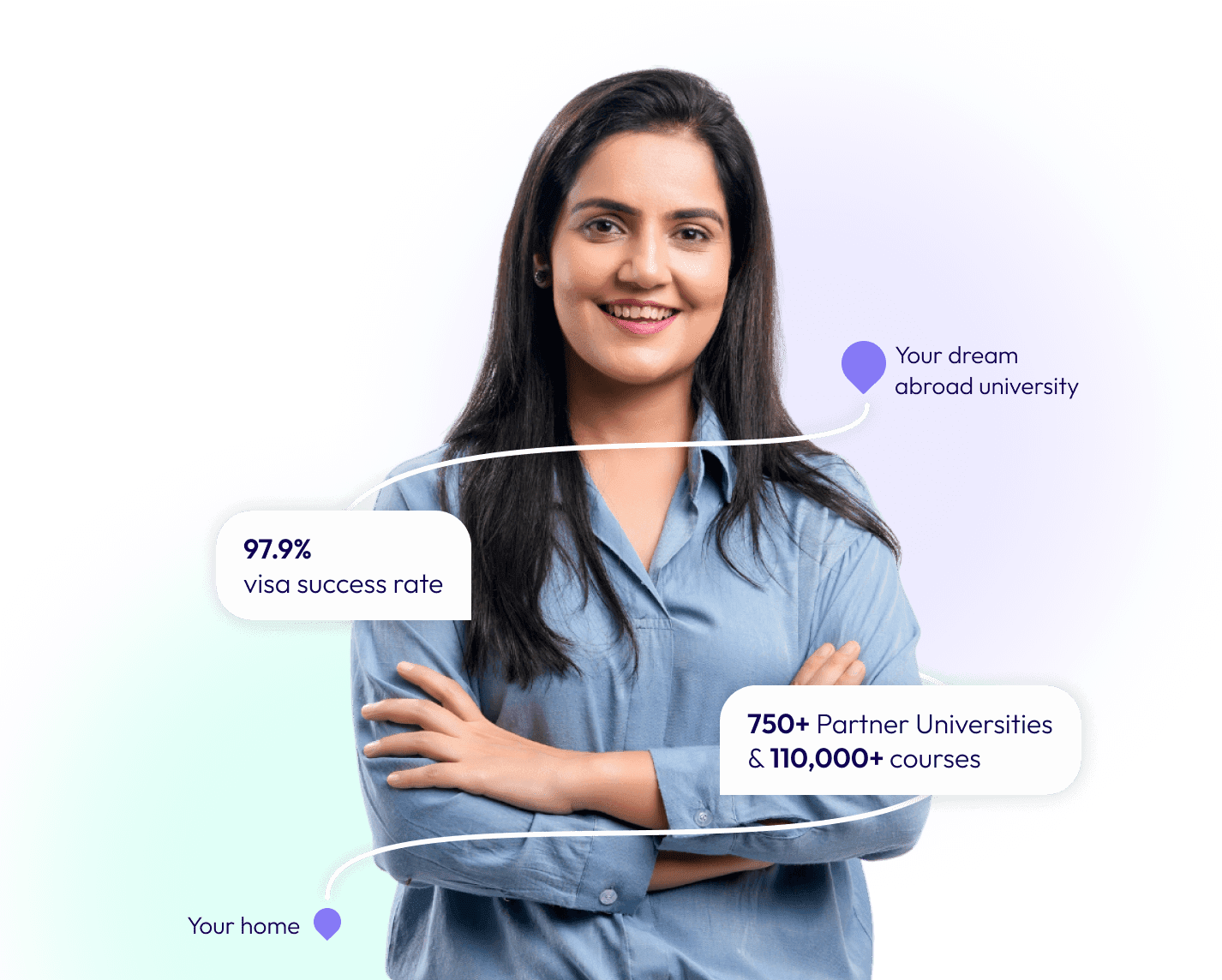 Find your nearest offices to pursue your dreams with AECC
With you at every step of your
study abroad journey
Get personalised, friendly, honest
guidance for free
Get personalised, friendly, honest
guidance for free
With you at every step
of your
study abroad journey
Overseas Education Consultants in Tamil Nadu
Tamil Nadu has witnessed a big surge in the number of students planning to study abroad. Students from the Land Of Temples often prefer to study in the UK. 196 out of one lakh students from Tamil Nadu have chosen to study abroad between 2016 and 2021. It is estimated that around 4355 students from Tamil Nadu went abroad in January-February 2021 alone. Also, Tamil Nadu accounts for 6% of the total Indian students who went abroad in the year for higher education.


Have you ever wondered how these students have achieved their study abroad dream? It is access to proper guidance. AECC is one of the best overseas education consultants in Tamil Nadu, which also offers the best IELTS coaching in Tamil Nadu. With over 300 counsellors and professionals, AECC has helped over 15,000 students. Our counsellors have helped students study in top destinations like the UK, the USA, Australia, Canada, Ireland, New Zealand, Dubai and Germany. We have established the best IELTS coaching centre in Tamil Nadu as we have identified that the English proficiency test is one of the biggest hurdles in front of an Indian student aspiring to study abroad. We are also one of the best study visa consultants in Tamil Nadu.


From university applications to visa guidance, we offer assistance on each and every stage of a student's journey to study abroad. We help them connect with those who have already made it to their preferred destination. All our services are offered for free, making us one of the best study abroad consultants in Tamil Nadu. 
Studying abroad is a life-changing experience that allows you to broaden your knowledge, meet new people, and immerse yourself in a new culture.
It also provides a larger range of courses, some of which include research opportunities and skill-based training for students.
This expands your perspectives and opens the door to a world of new educational prospects. Not only that, but some programmes overseas allow you to pursue many courses at the same time.
We have augmented our services to include course and university selection assistance, application and admission assistance, application documentation, essays, accommodation assistance, bank loans for international tuition, travel, foreign exchange international student insurance, and assistance with student residential accommodation.
Our expert team of 300+ counsellors will lend you a helping hand on your study abroad journey! If you plan to study abroad but feel daunted by the extensive administration processes that lie ahead and have no idea where to start, look no further than AECC, your top overseas consultancy service available in Madurai. 
Putting you first in your study abroad journey
We are thrilled to have been a part of 60,000+ successful student stories. Hear a few of their experiences
Team AECC has been a pleasure to work with; They always communicate clearly, respond quickly and treat me with professionalism, openness, and support. Many thanks to the education consultant for making the unthinkable - a reality by providing excellent assistance throughout the process and helping me get my application approved. I truly appreciate that!
Had a fantastic experience with AECC. I want to express my sincere gratitude to my counsellor for his assistance with the application and visa processes. I received incredible help throughout the procedure and was given close attention to every little detail during my visa processing and university application. He was only a phone call away for any queries. I would highly recommend AECC as the best consultancy. Thank you, AECC Team.
Had a great experience with AECC for my student visa. I got my visa on the first attempt, and the whole process was very smooth due to the excellent staff. They are very experienced and professional in their work and also supportive and friendly. Overall, my experience with AECC was great, and I would highly recommend AECC for student visa applications.