Study in USA with AECC
Are you worried about your USA education journey? AECC has a team of the best USA education consultants in Ludhiana so that you can get proper guidance on your journey from Ludhiana to the USA. 


AECC USA Education Consultants in Ludhiana will help you get the best guidance and expert knowledge. Students can get all their doubts cleared on university applications, student visas, and everything else.


AECC USA Visa Consultants in Ludhiana ensure that your entire study abroad process is error-free and seamless. The number of students studying in the USA from Ludhiana has recently increased to a considerable extent. 38% of people who migrate to the USA from Ludhiana are on study visas. AECC's expert counsellors will help students to get the right guidance so that you can get admission to the best universities for your preferred courses, get your profile checked, get tips on interviews, and much more.


Since its inception in 2008, AECC has been assisting international students in studying at their preferred destination.
Our assistance starts from
Providing assistance on visa requirements.

Assistance in preparing a good SOP.

Getting updated legal requirements.

Keeping you informed about your application status.
AECC has partnered with over 700 US universities so that you get to study at some of the top universities in the country by choosing your preferred course and program. Book your appointment now!
Help me to
study in USA!
4.8
(based on the 4000+ reviews)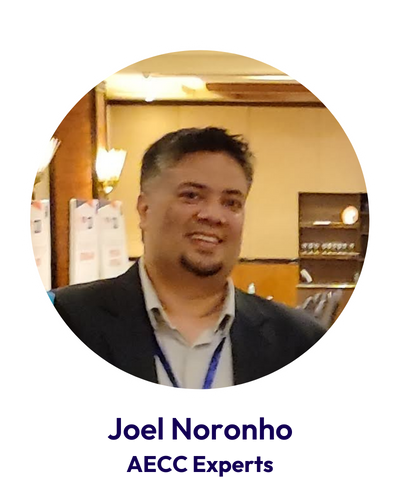 Planning to study in USA
We are delighted to discover the ideal course and university in USA. To avail of a FREE consultation, contact us right away!
Find out where you can study in USA
We represent some of the USA's best universities. You can choose from a range of locations and speciality areas.

Our partner institutions in the USA

(Please note that some institutions may not be represented in your region or may offer select programs only. Please connect with our regional counsellors for more information.)
Adelphi University - Shorelight
Adelphi University at Manhattan - Shorelight
American National University
American University - Shorelight
Arizona State University - Kaplan International
Arkansas State University - EduCo
Auburn University - Shorelight
Auburn University at Montgomery
Auburn University at Montgomery - Shorelight
Ball State University
Baylor University - International Study Center - Study Group
Bradley University
California State University - East Bay
California State University - Sacramento
California State University - San Bernardino
Charleston Southern University
Christian Brothers University - EduCo
Carolina University
City University of Seattle
Cleveland State University - Shorelight
Colorado State University
Colorado State University - INTO USA
Concord University - EAG
Concordia University Chicago - GUS
DePaul University - Study Group
Drew University - INTO USA
Duke University - EduCo
Duquesne University - EduCo
Fairleigh Dickinson University USA
Florida A&M University - EduCo
Florida Atlantic University - Navitas
Florida Atlantic University - Study Group
Florida International University
Florida International University - Shorelight
Florida Polytechnic University - GUS
Full Sail University
Gannon University
George Mason University - INTO USA
Grand Valley State University
Hofstra University - INTO USA
Herzing University - GUS
Illinois State University - INTO USA
Jacksonville State University
James Madison University - International Study Center - Study Group
Johnson and Wales University
Kennesaw State University
Kent State University
La Sierra University
Lewis University - EduCo
Liberty University - EduCo
Lincoln University of Oakland CA
Long Island University, Brooklyn - Study Group
Long Island University, Post - Study Group
Louisiana State University - Shorelight
Marshall University
Marshall University - INTO USA
Missouri State University
Montana State University
Morehead State University
Murray State University
North Park University
Northeastern University
Northeastern University - Kaplan International
Northern Arizona University
Northern Kentucky University
Northwest Missouri State University
Nova Southeastern University - EAG
Oklahoma City University
Oregon State University - INTO USA
Pace University - Kaplan International
Pittsburg State University
Quinnipiac University - Kaplan International
Rivier University
Sacred Heart University
Saint Francis University
Saint Louis University - INTO USA
San Francisco State University Pathway Program - OIEG
San Francisco State University
Seattle Pacific University - EduCo
Simmons University - Kaplan International
Sonoma State University
South Dakota State University
Southern Connecticut State University
Southern New Hampshire University
St. George's University
Stevens Institute of Technology - EduCo
Strayer University - SEI
Suffolk University - INTO USA
SUNY Geneseo - EduCo
SUNY New Paltz
SUNY Oswego - EduCo
SUNY The College at Brockport
Tennessee Technological University
Texas A&M University Corpus Christi - International - Study Group
Texas Wesleyan University
The University of Illinois at Chicago - Shorelight
Tulsa University - Kaplan International
University of Alabama
University of Alabama Birmingham - INTO USA
Tiffin University
Trine University - EduCo
Troy University
University of Bridgeport - EAG
University of California Irvine Ext.
University of California San Diego Ext.
University of Central Florida - Shorelight
University of Colorado Denver - EduCo
University of Dayton
University of Dayton - Shorelight
University of Delaware
University of Fairfax
University of Findlay
University of Hartford - Study Group
University of Houston
University of Kansas - Shorelight
University of Mary Hardin-Baylor - EduCo
University of Maryland, Baltimore County - EduCo
University of Massachusetts Amherst - Shorelight
University of Massachusetts Boston - Navitas
University of Massachusetts Boston - Shorelight
University of Massachusetts Lowell - Navitas
University of Memphis
University of Michigan Flint
University of Mississippi - Shorelight
University of Missouri - St. Louis
University of Nebraska at Kearney - EAG
University of Nebraska - Lincoln - EduCo
University of New Haven
University of New Mexico
University of North Alabama - EduCo
University of South Alabama
University of South Carolina - Shorelight
University of South Dakota
University of South Florida - INTO USA
University of the Pacific - Shorelight
University of the Sciences - EduCo
University of the West
University of Toledo - EduCo
University of Utah - Shorelight
University of Vermont - International Study Center - Study Group
University of West Alabama - EduCo
University of West Florida - EduCo
University of Wisconsin - Eau Claire
Valparaiso University
Virginia Commonwealth University - Navitas
Washington State University - EduCo
Washington State University - INTO USA
Webster University - GUS
Western Washington University - International Study - Study Group
Wichita State University
Wilkes University - EduCo
Youngstown State University
Higher Education & Colleges
American Musical and Dramatic Academy AMDA
Berkeley College - EduCo
City College of New York - Study Group
College of the Desert
Edmonds College
Eurocentres San Diego
Glendale Community College - California
Hult International Business School
Illinois College
Irvine Valley College
Manhattan College - EAG
Monroe College
Monroe College - EduCo
Mount Aloysius College
New England College - INTO USA
New York Film Academy
North Seattle College - Seattle Colleges
Paris Saint-Germain Academy PSG A, USA
Peralta Community College District - EduCo
Queens College - Navitas
Richard Bland College of William & Mary - Navitas
Riverside City College
San Mateo College of Silicon Valley
Santa Monica College
Santa Rosa Junior College
Seattle Central College - Seattle Colleges
South Puget Sound Community College - EduCo
South Seattle College - Seattle Colleges
Amerigo Education
Bishop Montgomery High School - Amerigo
Carmel Catholic High School - Amerigo
Cretin-Derham Hall High School - Amerigo
IPERC Academy
Justin-Siena High School - Amerigo
Mater Dei Catholic High School - Amerigo
Northern Academy of the Arts
Red Bank Catholic High School - Amerigo
St. James Catholic Middle School - Amerigo
St. Patrick St. Vincent Catholic High School - Amerigo
St. Pius X High School - Amerigo